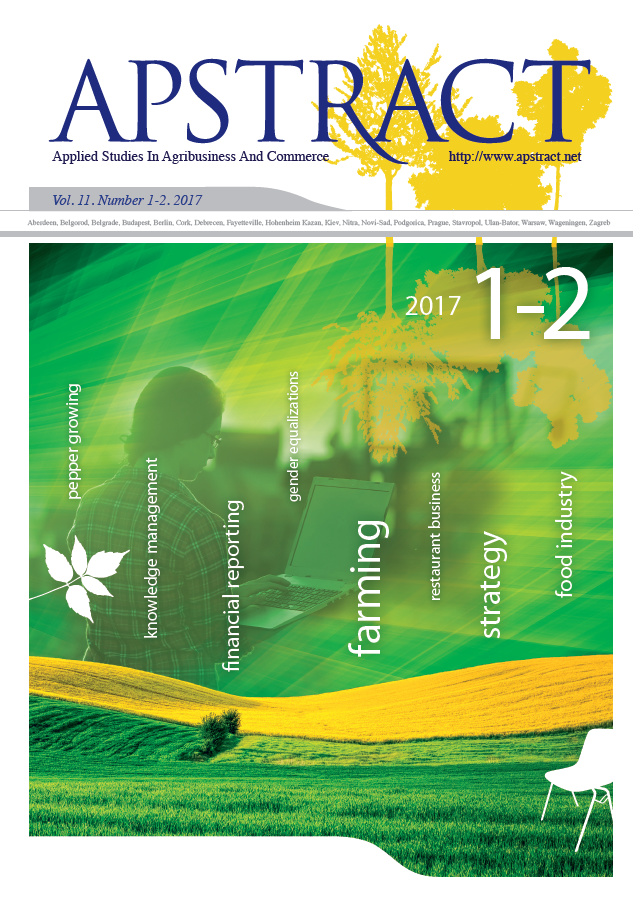 Articles
MBA education at the University of Debrecen and its further development towards Double Degree Programmes
Authors
View
Keywords
How To Cite
Csapó, Z. ., Nábrádi , A. ., Kovács , K., & Csapóné Riskó, T. . (2017). MBA education at the University of Debrecen and its further development towards Double Degree Programmes.
Applied Studies in Agribusiness and Commerce
,
11
(1-2), 167-170.
https://doi.org/10.19041/APSTRACT/2017/1-2/20
Abstract
University of Debrecen is the oldest higher educational institution in continuous operation in Hungary based in the same city. MBA training at Debrecen Agricultural University was initiated by 0257-91/1 Tempus Joint European Project Grant. The project was coordinated by the Netherlands Institute for Management (RVB) Maastricht. Participating institutions include University College in Dublin, Agricultural University in Wageningen and Debrecen Agricultural University. Minimum requirements established were a BSc (or equivalent) degree, an English certificate of language proficiency and one letter of reference from work supervisors or former teachers. Application requirements included a completed application form, Curriculum vitae, a certified copy of degree(s), an official copy of language knowledge certificate, a letter of recommendation and the receipt of registration fee payment. The academic year began on 1 September 1991, and project studies were carried out in small groups. Practical experience that had been gained before enrolment was taken into account and after the successful completion of the requirements students were granted MBA degrees.
JEL CODE: I21, I25