Articles
Co-innovation: what are the success factors?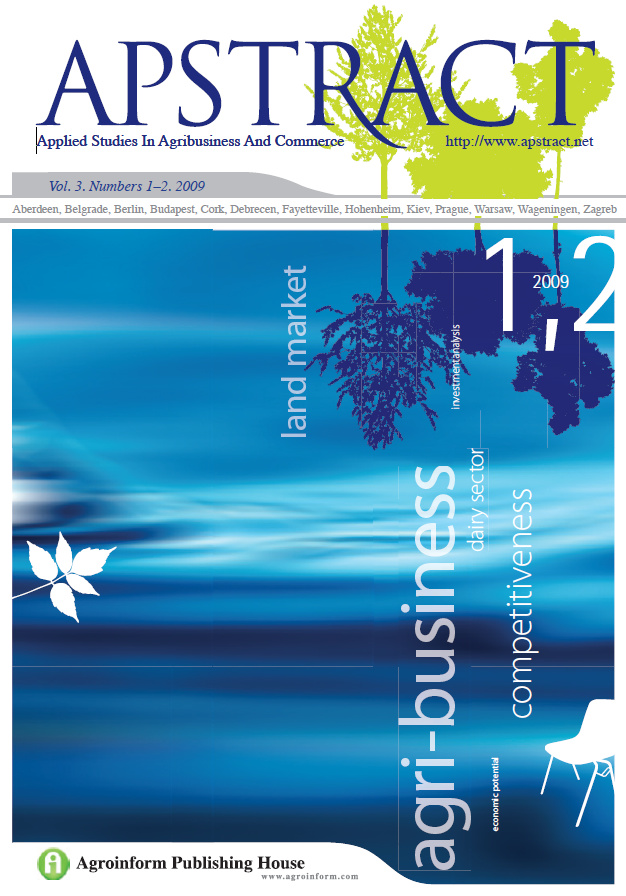 APA
Bremmers, H. ., & Sabidussi, A. . (2009). Co-innovation: what are the success factors?. Applied Studies in Agribusiness and Commerce, 3(1-2), 29–36. https://doi.org/10.19041/APSTRACT/2009/1-2/3
The problem we address in this paper is that in projects focusing on public-private cooperation to stimulate innovation in the Netherlands, initiatives often lack continuation after the study-phase. We extracted possible influencing variables from business and (transaction) cost economic theorizing, stakeholder and capability theory. Moreover, we used measures for classifying projects with respect to financial interdependencies between participants. We supposed that project characteristics influence managerial behavior to continue or stop. We studied 28 projects (20 supply chain projects and 8 biological product development projects). Our aim was to explore the barriers and success factors for these co-innovation projects: innovation as a cooperative effort between public sector/research institute and private organization(s). We derived data from project descriptions and performed semi-structured interviews with project informants. Critical to success appears to be ex ante commitment of all parties. Goal congruence, both at a personal and a company level, and proportionality of sharing in project results are of decisive importance to establish such commitment. Estimations about financial project results should be made in an early stage; they should be used as a basis for negotiations on the (re)distribution of costs and benefits, especially if the value added is disproportionally distributed over the participants. Ideally, project teams of co-innovation projects should bring in complementary capabilities: technical, marketing, financial and organizational. Project governance should therefore be organized in such a way that the knowledge gaps are filled in before kick-off.