Articles
The direct and indirect costs associated with food hypersensitivity in households: A study in the Netherlands, Poland, and Spain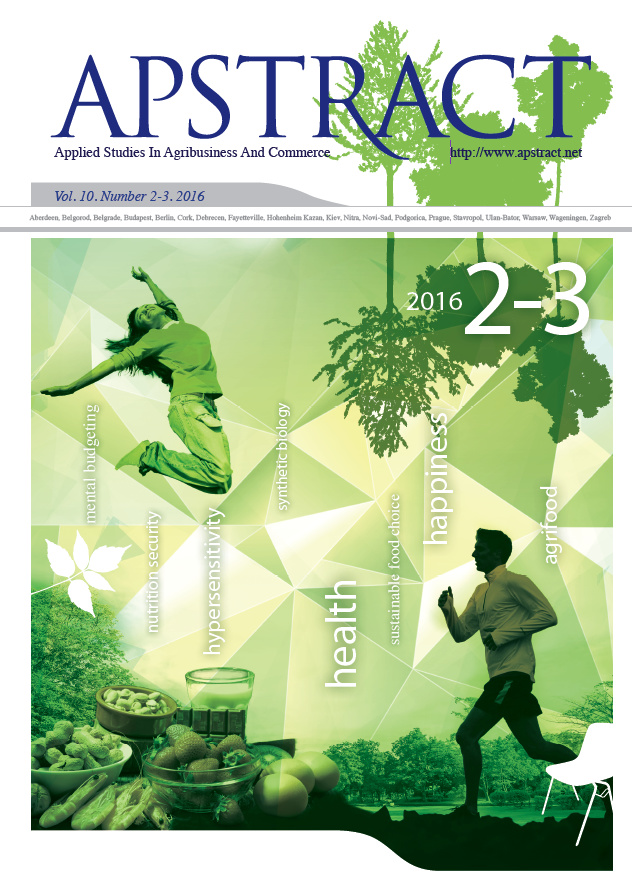 APA
Voordouw, J. ., Antonides, . G., Fox, M. ., Cerecedo, . I. ., Zamora, J. ., de la Hoz Caballer, B. ., Rokicka, E. ., Cornelisse-Vermaat, . J. R. ., Jewczak, M. ., Starosta, P. ., Kowalski, M. ., Jędrzejczak-Czechowicz, . M. ., Vázquez-Cortes, S., Cano-Escudero, S. ., Flokstra-De Blok, B. M. ., Dubois, A. E. ., Mugford, M. ., & Frewer, . L. J. . (2016). The direct and indirect costs associated with food hypersensitivity in households: A study in the Netherlands, Poland, and Spain. Applied Studies in Agribusiness and Commerce, 10(2-3), 107–117. https://doi.org/10.19041/APSTRACT/2016/2-3/12
Background: Recent studies show that food hypersensitivity, such as food allergy or food intolerance, has the potential to affect direct, indirect and intangible economic costs experienced by individuals and their families. This research assesses the direct and indirect economic costs of food hypersensitivity at the household level in the Netherlands, Poland, and Spain.
Methods:  A self-administered postal survey was conducted (n=1558). Respondents with food hypersensitivity were clinically diagnosed cases recruited through clinical centres in Poland and Spain. In the Netherlands, food hypersensitivity cases were recruited through hospitals, patient organisations and advertisements. The controls formed the baseline sample and were obtained from households in which none of the members had food hypersensitivity. The monetary value of indirect costs, forgone time, was calculated using the opportunity cost method. The indirect and direct costs were expressed in purchasing power parity. Analysis of co-variance on the cost items was used to test the within-country differences between respondents with food hypersensitivity and respondents without food hypersensitivity, as well as across the three countries.
Results: The average total direct and indirect costs across all countries for families with food hypersensitive family members are not higher than for households without food hypersensitive members. However, the intangible costs for food hypersensitive individuals appear to be higher than for individuals in the control group.
Conclusions: These results do not support the hypothesis that all food allergies incur high costs to the individual. However, being hypersensitive to foods may have a negative impact on quality of life compared to people who are not food hypersensitive.