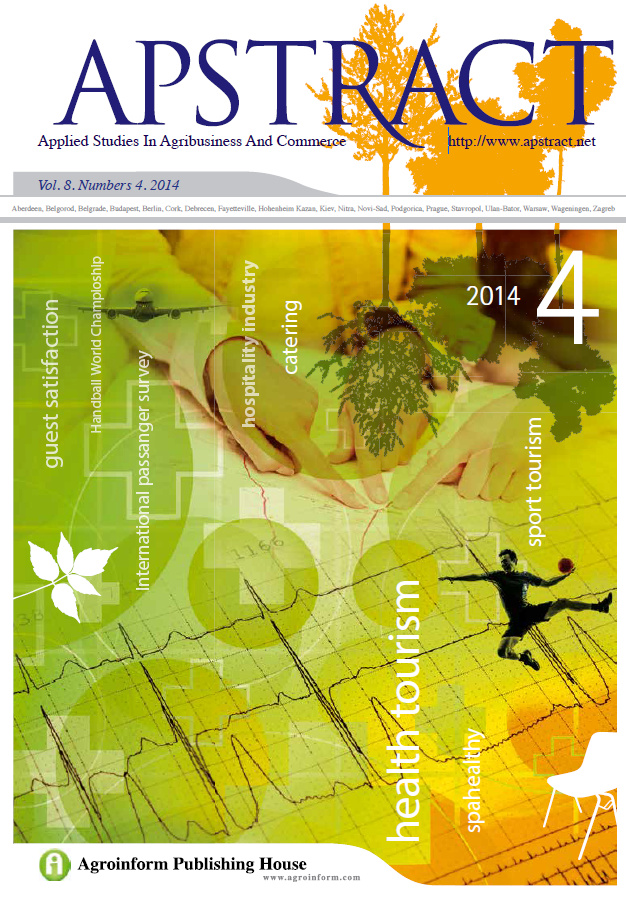 Articles
The analysis of costumer satisfaction in recreational tourism
Authors
View
Keywords
How To Cite
Kozmáné Csirmaz , Éva ., & Pető , . K. . (2014). The analysis of costumer satisfaction in recreational tourism.
Applied Studies in Agribusiness and Commerce
,
8
(4), 57-61.
https://doi.org/10.19041/APSTRACT/2014/4/9
Abstract
Due to increased health awareness and the growing amount of assistance to boost it, health tourism research has gained significance in our days. The present study focuses on the analysis of customer needs for recreational tourism and their habits; moreover, it interviews the guests of 15 Hungarian wellness hotels through a questionnaire survey. Next we attempt to explore the rate of guest satisfaction with healthpreservation services. The study presents the findings of this research activity until now, whereas the results of further data processing will be published in the future.