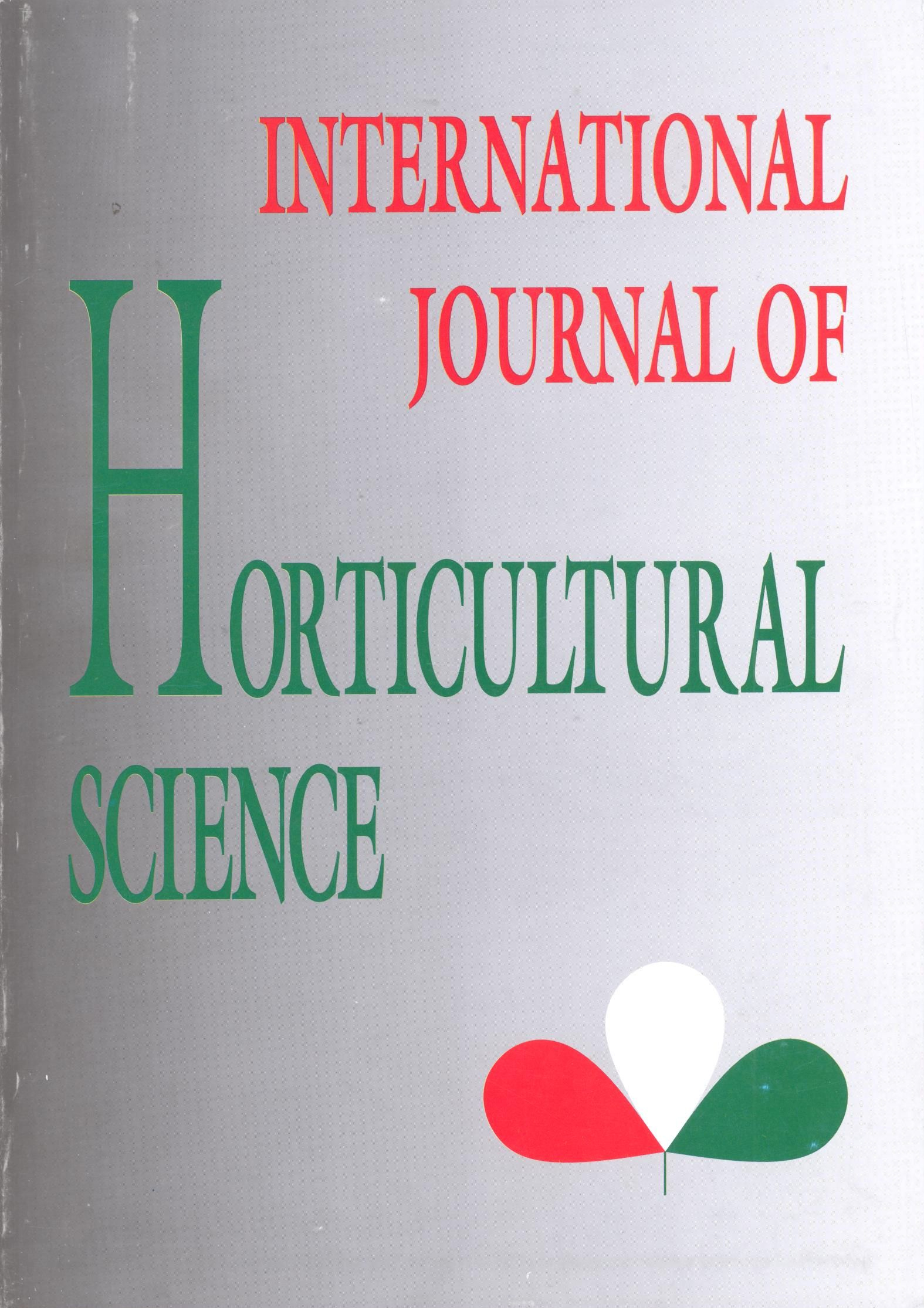 Articles
Effect of dry and wet years on primary inoculum source, incubation period and conidial production of Venturia inaequalis
Author
View
Keywords
License
This is an open access article distributed under the terms of the Creative Commons Attribution License (CC BY 4.0), which permits unrestricted use, distribution, and reproduction in any medium, provided the original author and source are credited.
How To Cite
Holb, I. J. (2005). Effect of dry and wet years on primary inoculum source, incubation period and conidial production of Venturia inaequalis.
International Journal of Horticultural Science
,
11
(4), 53-58.
https://doi.org/10.31421/IJHS/11/4/605
Abstract
The present study focuses on the characteristics of epidemics caused by the selected model-pathogen, Venturia inaequalis in relation to weather elements, with special respect to the increasing or decreasing effects of the specific weather elements. First, those weather elements are discussed which have a role in the development of scab epidemics. Subsequently, by accepting the thesis that climate change includes also weather extremes, an extremely hot and dry year (2003) and a colder year of higher than average precipitation (2004) were chosen as models. The presented examples verified that the variability of weather elements had had an undoubtable effect on the development of epidemics. The variability of weather elements manifests in the unusual behaviour of the pathogen, resulting in no or extreme disease epidemics. The extremities are well demonstrated by the fact, that in a year of drought an efficient protection can be achieved by considerably less applications than average, while in the next rainy year, the susceptible cultivar cannot be protected effectively even with such a high number of applications as is usual under humid Western-European climate conditions. It can also be noted, that the pathogen has a very good adaptability under unfavourable weather conditions. Consequently, more efficient management strategies should be developed for protection against the effects of extremities. However, it should be emphasized that it is very difficult to adapt to the variability and extremities of weather in the practice, because no long-term, accurate and reliable information is available about the variability of these elements.