Articles
Comparative investigation on Hypericum perforatum L. populations of different origin
Published
February 23, 2000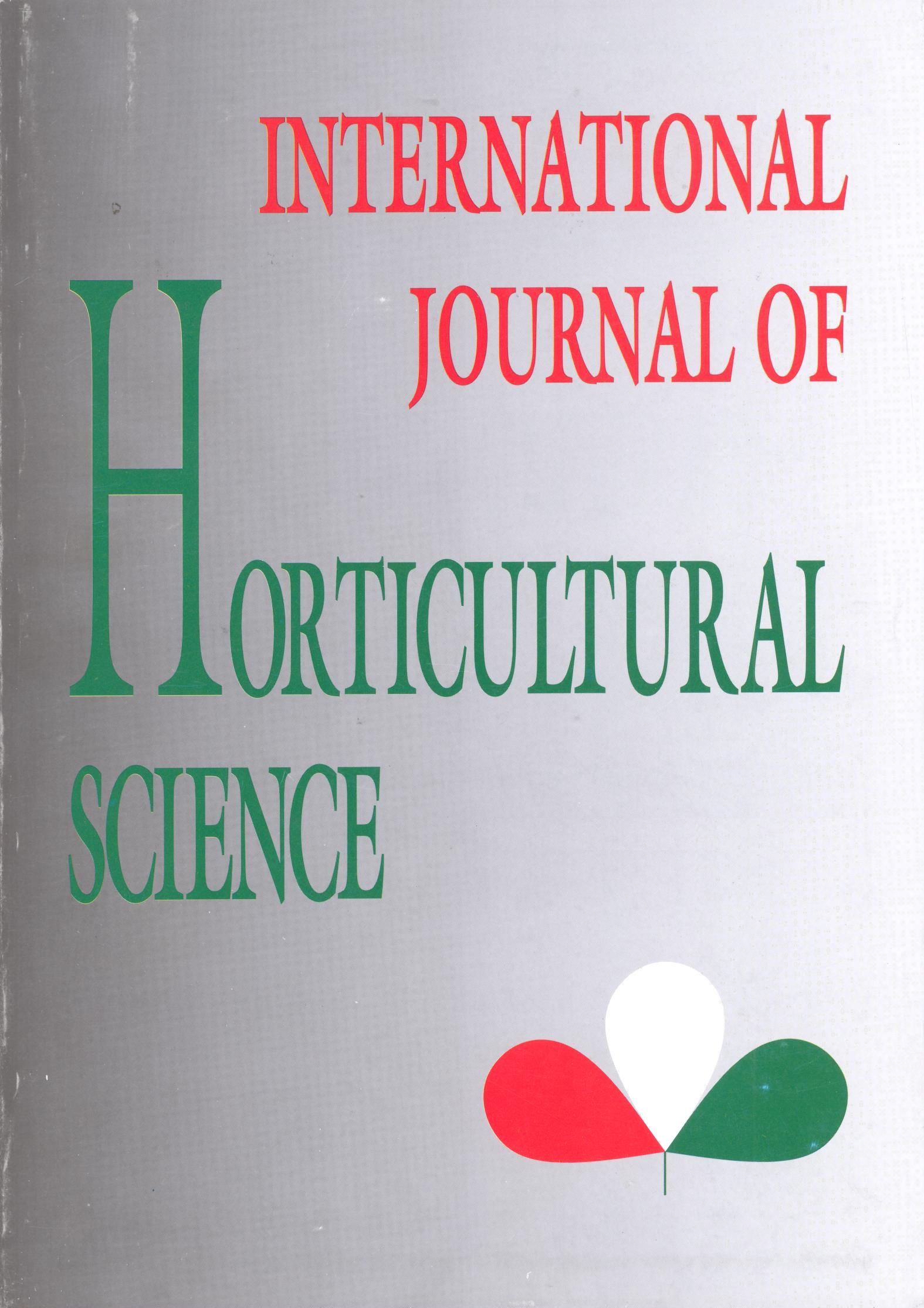 APA
Pluhár, Z., Rehák, O., & Németh, É. (2000). Comparative investigation on Hypericum perforatum L. populations of different origin. International Journal of Horticultural Science, 6(1), 56–60. https://doi.org/10.31421/IJHS/6/1/68
Widespread application for herbal medicines based on Hyperici herba has been experienced in the last few years, especially in the treatment of depression syndrome. As the wild origins could not satisfy the market demands neither in quantitative nor in qualitative res­pect, the necessity of the development of intensive growing methods has been raised. In the course of our investigations we intended to clear up the morphological and chemical variability among and within populations of different origin in order to start a new breeding program. According to our data, growth dynamics of populations could be characterised by a logistic curve. According to the time of flowering the populations formed early, middle and late groups. Morphological diversity among populations was measurable in differences of flower length, plant height, different leaf types and plant habit, according to which characteristics groups were distinguished. Generally, the accessions were the most homogenous in plant height (CV: 7-15%), followed by inflorescence-lengths (CV: 11-36%) and the least uniform characteristics proved to be the number of flowering shoots (CV: 14-59%). The greatest morphological heterogeneity was experienced in the accessions of wild origin as it has been expected. In the second vegetation period generally a much better homogeneity was obtained, than in the first year. The most outstanding accessions produced 1.2 t of dry flowers and 4 t of dry flowering shoots, calculating to one hectare area. The individual yields varied on a large scale in each population (CV: 18-70%).
The content of hypericin varied between 1,85 and 9,9 mg/g in 1996, and between 0,18 and 2,70 mg/g in 1997, showing high individual divergences. Flavonoid values -including first of all hyperosid, rutin and quercitrin - reached 17-39 mg/g in the first and 15-20 mg/g in the second year, respectively. Individual and seasonal variation was less than in hypericin. A joint high level of these two compound groups seems to have low frequencies.
The superior population were selected for further breeding.
Downloads
Download data is not yet available.