Vol 6 No 4 (2000)
Cikkek
Rate of scab infection and quality parameters of apple fruit in organic and integrated production systems
Published
August 23, 2000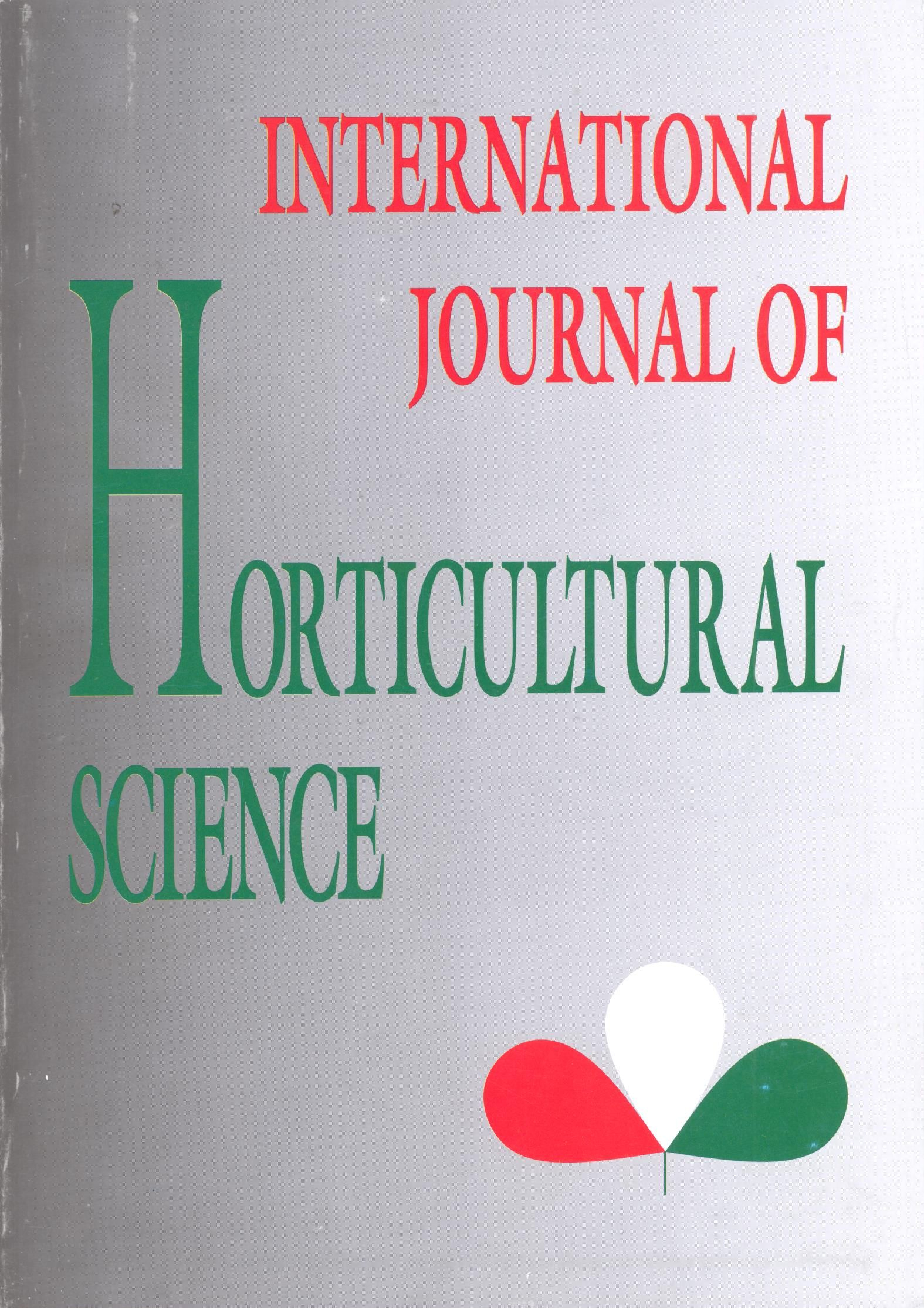 How to Cite
APA
Gonda, I., Holb, I. J., & Bitskey, K. (2000). Rate of scab infection and quality parameters of apple fruit in organic and integrated production systems. International Journal of Horticultural Science, 6(4), 63-67. https://doi.org/10.31421/IJHS/6/4/226
Copyright (c) 2018 International Journal of Horticultural Science
This work is licensed under a Creative Commons Attribution 4.0 International License.
Abstract
In this study, the rate of scab infection and quality parameters (content of vitamin-C, dry matter, sugar, total acids, specific weight, quality index and flesh firmness) of some apple cultivars are given, moreover, the relation between those characters was examined in two environmental systems (organic and integrated) in a rainy season. In the organic fruit production, scab infection of leaves was significantly higher than in the integrated system, in case of the same cultivars, which means that the rate of decrease in leaf area was heavier in the organic production. Cultivars did not differ statistically in parameters of inner content when the integrated system was compared to the organic one. Results did not show statistical difference between loss of leaf area caused by apple scab and the parameters of inner content, which is attributed to the regeneration of leaf area due to favourable weather conditions. Data on apple scab and inner content of the fruit justify essentially the environmental systems of apple production.
Downloads
Download data is not yet available.