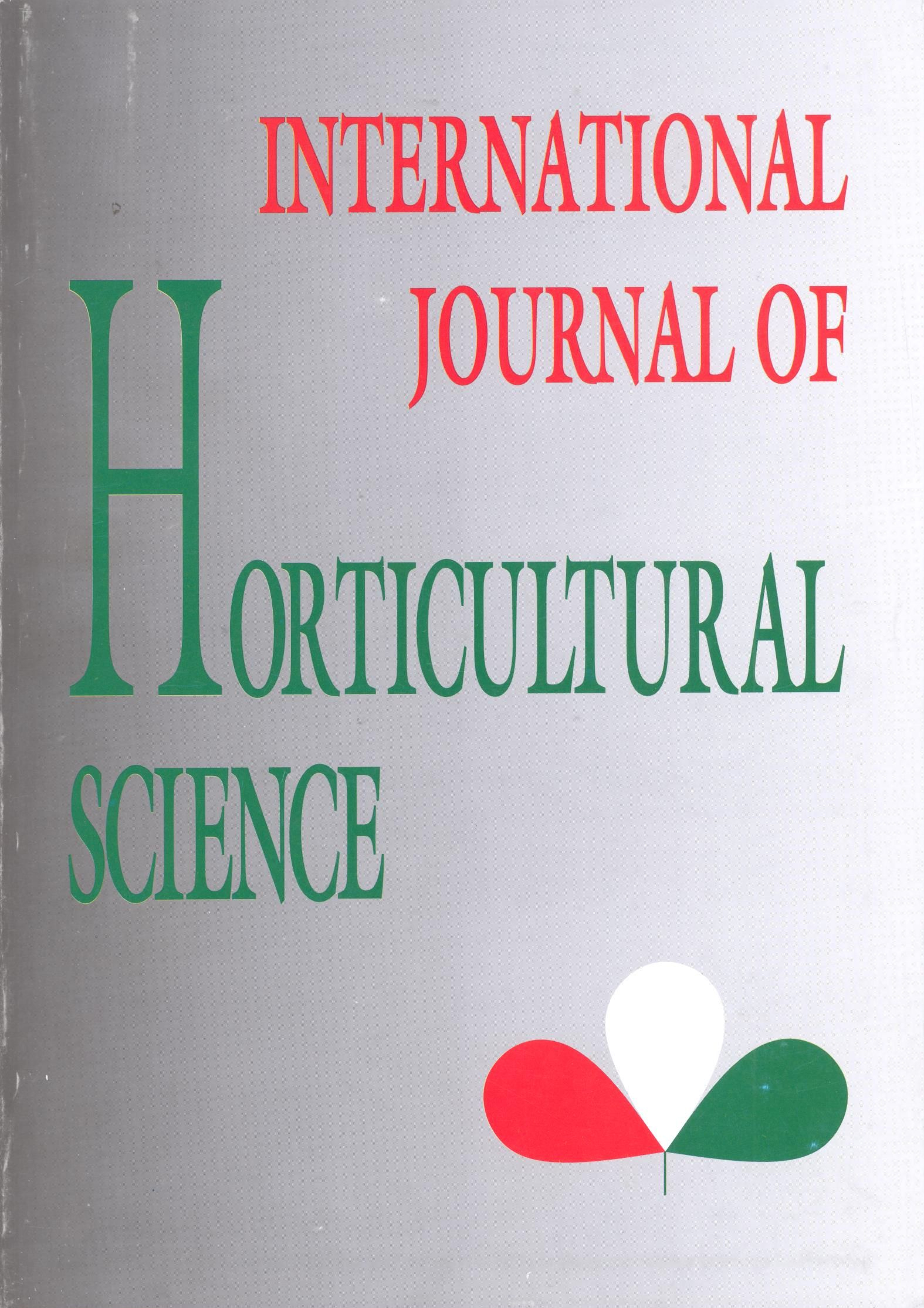 Articles
Growth and yield of sweet cherry trees on different roostocks
Authors
View
Keywords
License
Copyright (c) 2018 International Journal of Horticultural Science
This is an open access article distributed under the terms of the Creative Commons Attribution License (CC BY 4.0), which permits unrestricted use, distribution, and reproduction in any medium, provided the original author and source are credited.
How To Cite
Hrotkó, K., Magyar, L., & Simon, G. (1999). Growth and yield of sweet cherry trees on different roostocks.
International Journal of Horticultural Science
,
5
(3-4), 98-101.
https://doi.org/10.31421/IJHS/5/3-4/55
Abstract
The first nine years' results of sweet cherry rootstock trial from Hungary are presented with the aim to select efficient rootstocks for the local ecological conditions. The trials were established in 1989 with 'Van' and 'Germersdorfi óriás' cultivars on the following rootstocks: mahaleb Sainte Lucie 64, Colt, MxM 14, MxM 97. All the trees were headed at 80 cm and trained to a modified Brunner-spindle system. Tree size and yield was measured every year, and the cumulative yield efficiency was calculated.
Based upon the results, mahaleb cherry SL 64 is a vigorous rootstock with good compatibility and productivity. In comparison to SL 64. the trunk cross-sectional area and canopy spread of the 'Van' trees decreased by 10-15% on rootstock Colt, while the trees of 'Germersdorfi orias' on Colt roostock grew even larger than on SL 64. Considerable 30-40 % reduction of tree size was achieved on trees grafted on M x M hybrids. Trees of `Germersdorfi óriás' showed a similar tendency without significant differences. The cumulative yield efficiency of `Van' trees after nine years was highest on rootstock MxM 14, followed by Sainte Lucie 64. Trees on Colt and MxM 97 rootstocks showed low productivity. `Germersdorfi óriás' produced the highest cumulative yield efficiency on SL 64, followed by MxM 14 and Colt and last MxM 97. Biennial bearing index of heavy cropping 'Van' trees was smaller than that of `Germersdorfi óriás'. The trees of 'Van' on MxM 97 showed higher biennial bearing index, while 'Germersdorfi orias' on different rootstocks showed similar tendency, but without significant differences.
MxM 14 and MxM 97 rootstocks reduced the crotch angle of the shoots on both sweet cherry varieties which is disadvantegous to spindle training. Slight suckering (1-3/year) of the rootstocks Colt, MxM 14 and MxM 97 were observed during the first few years.