Articles
Growth and productivity of plum cultivars on various rootstocks in intensive orchard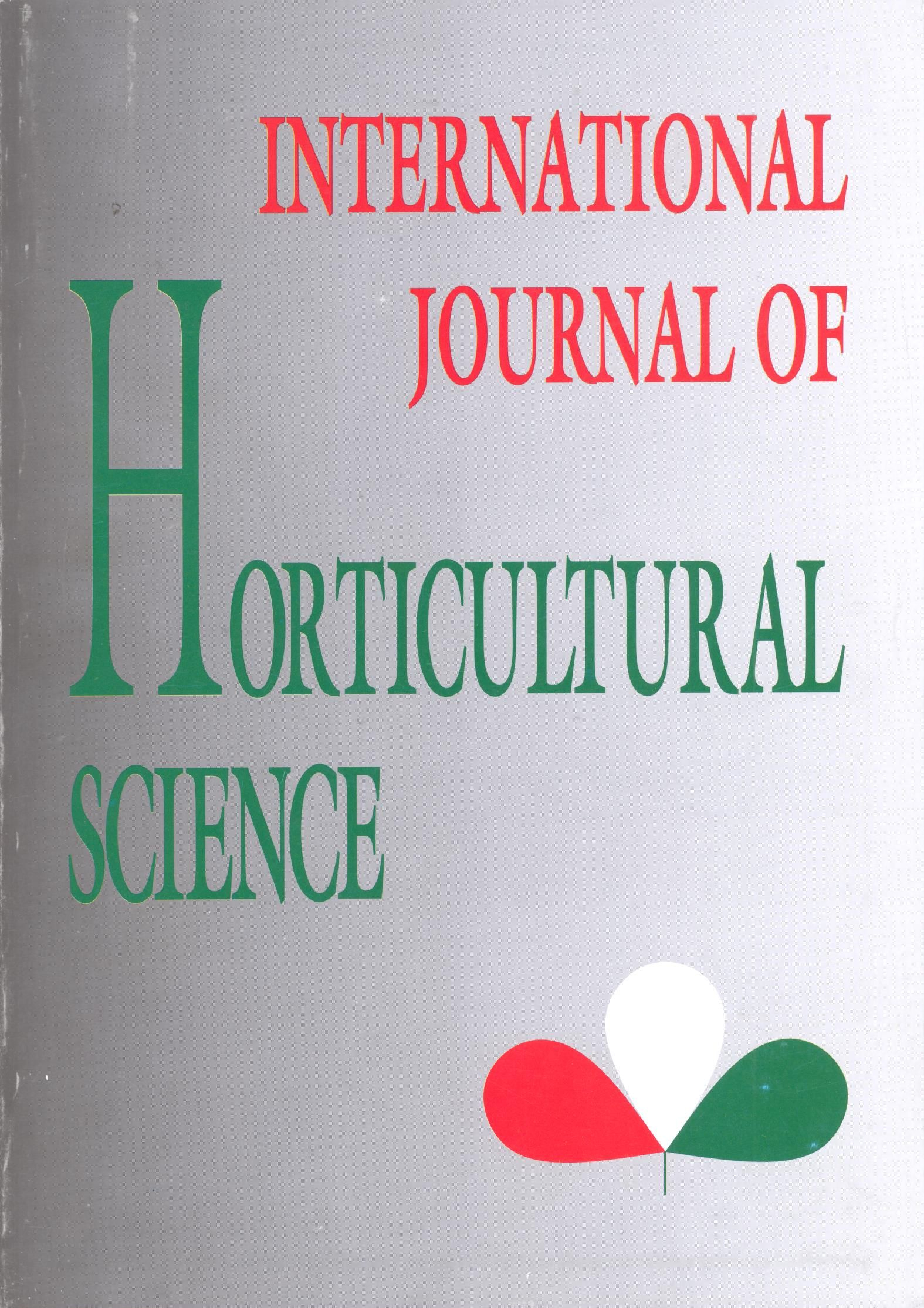 APA
Magyar, L., & Hrotkó, K. (2006). Growth and productivity of plum cultivars on various rootstocks in intensive orchard. International Journal of Horticultural Science, 12(3), 77–81. https://doi.org/10.31421/IJHS/12/3/663
Trees of three plum cultivars (Stanley, Cacanska Lepotica and Althann's Gage) were planted at Szigetcsép experimental station in Spring 1994 and trained to slender spindle with the aim to test their growth, effect of productivity under not irrigated conditions and to evaluate the adaptability of rootstock/scion combinations to intensive orchards. As control, trees on Myrobalan C 162/A (P. cerasifera) seedling are planted. In the trial two rootstocks are from Slovakia: Myrobalan MY-KL-A (red leaf) and Myrobalan MY-BO-1, vegetatively propageted. Further on two French rootstocks, the Marianna GF 8-1: Marianna plum (P. cerasifera x P munsoniana) and the Sainte Julien GF 655/2 (P. insititia) were involved. The Hungarian bred plum Fehér besztercei (P. domestica), which is recommended as apricot rootstock is also tested. Rootstocks MY-BO-1 and Fehér besztercei were planted with cultivar Stanley only. Trees were planted to a spacing of 5x3 m trained to slender spindle with 3-4 permanent basal branches. After yield start (1997) trees have been pruned only in summer, after harvest. In the alleyway the natural plant vegetation is mown, the orchard is not irrigated.
Based on tree size, vigorous rootstocks are Marianna GF 8-1 and Myrobalan C 162/A seedling, medium vigorous are MY-BO-I and MY­KL-A; vegetative propageted myrobalan plums from Slovakia, while St. Julien GF 655/2 and Feller Besztercei proved to be growth reducing rootstocks. No significant difference between the rootstocks was found in turning to bearing. Under non-irrigated condition at Szigetcsép, cultivar Stanley produced the highest yield per area unit on vigorous rootstock (GF 8-1). The cultivar Althann's Gage produced the highest yield efficiency on Marianna GF 8-1 and they were healthy in the last 10 years. The symptoms of Althann's Gage trees on MY-KL-A rootstock indicate a possible incompatibility. The average fruit weight was significantly influenced by crop load on cultivar Cacanska lepotica, while no statistically proved differences were found on Stanley and Althann's Gage. The Cacanska lepotica trees produced significantly lower yield and larger fruit weight on St. Julien GF 655/2 rootstock. Adaptability to spindle training system depends on vigour of scion/rootstock combination: low or medium vigour cultivars (C. lepotica, Stanley) are good choice for spindle training systems even on vigorous rootstock; while the St. Julien GF 655/2 can be recommended only for vigorous Althann's Gage under our soil and climate conditions.
Downloads
Download data is not yet available.