Articles
The examination of alveographical parameters of winter wheat varieties
Published
December 21, 2008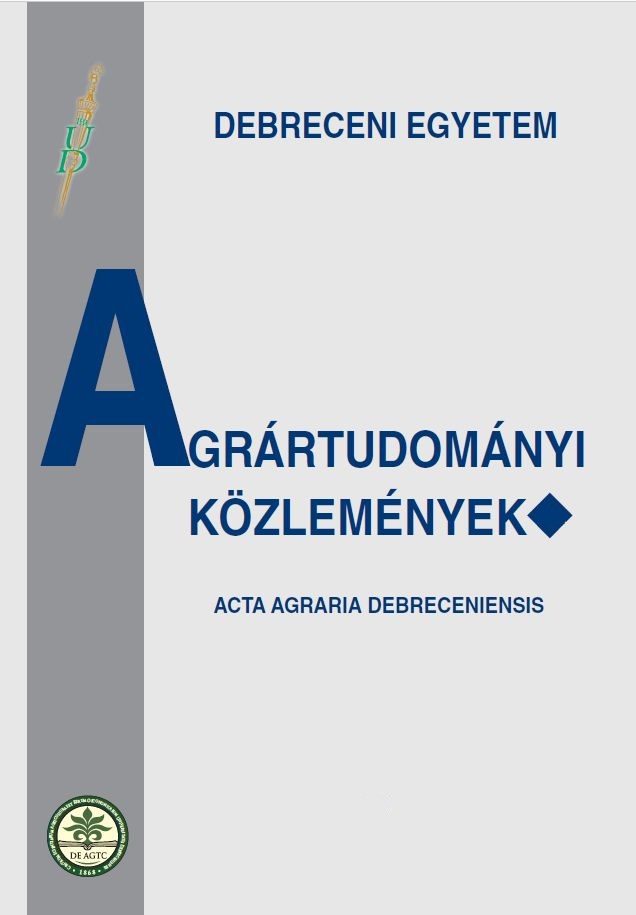 APA
Pongráczné Barancsi, Ágnes, & Győri, Z. (2008). The examination of alveographical parameters of winter wheat varieties. Acta Agraria Debreceniensis, (32), 87–91. https://doi.org/10.34101/actaagrar/32/3022
Nowadays, many methods have been worked up in the interests of objective expression of winter wheat rheological quality. These define wide spectrum in view of their complexity and apparatus claim. The needs for the methods are definitely increasing in Hungary, too. It is very important to get acquainted with the alveographical quality and qualification and also their using in wide range.
In our research we examined the alveographical parameters of 12 winter wheat varieties in Szeged (in Hungary) on the basis of the results in three years (2005-2007).
We established with correlation analysis that there is no statistical relation between the alveaographical W and G values. The other alveographical parameters have significant correlation.
Downloads
Download data is not yet available.