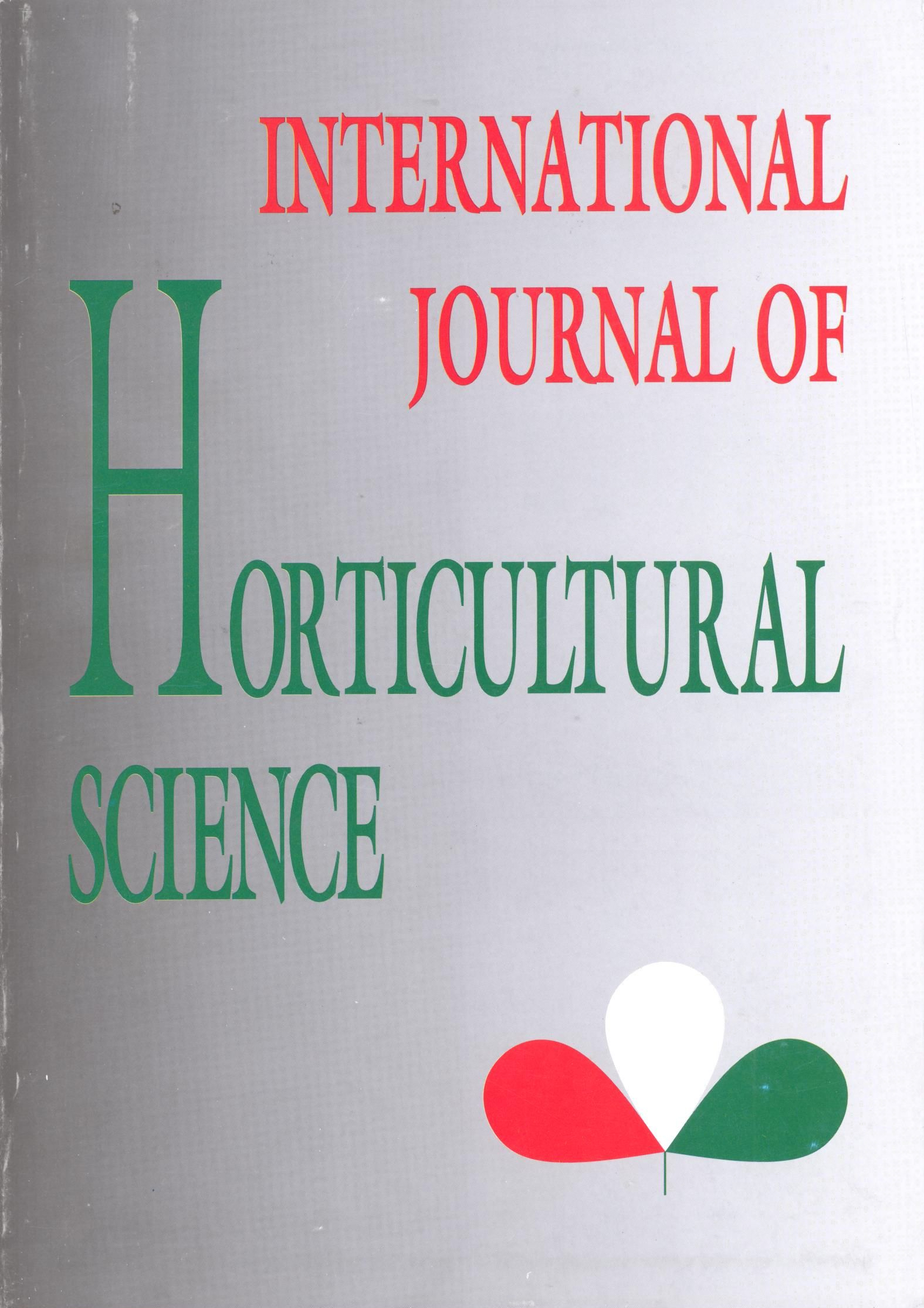 Vol. 14 No. 1-2. (2008)
Articles
Frost induced changes in enzyme activities and carbohydrate content in the spurs of some pear cultivars during the dormancy
Published
February 19, 2008
https://doi.org/10.31421/IJHS/14/1-2./780
View
Keywords
How to Cite
Honty, K., Sárdi, É., Stefanovits-Bányai, É., & Tóth, M. (2008). Frost induced changes in enzyme activities and carbohydrate content in the spurs of some pear cultivars during the dormancy. International Journal of Horticultural Science, 14(1-2.), 41–44. https://doi.org/10.31421/IJHS/14/1-2./780
License
Copyright (c) 2018 International Journal of Horticultural Science
This is an open access article distributed under the terms of the Creative Commons Attribution License (CC BY 4.0), which permits unrestricted use, distribution, and reproduction in any medium, provided the original author and source are credited.
Abstract
Frost tolerance of pear cultivars was checked after artificial cold treatment in 2003-2005. Limbs collected during the endodormancy were exposed in a climatic chamber for 24 hours to —25; —28 °C, while those collected in the ecodormancy were kept at —15 and —18 °C. Frost damages of buds were registered according to a visually defined scale, then peroxidase (POD), polyphenol oxidase (PPO) enzyme activities and carbohydrate contents were checked in buds and spur-part below the buds. POD activity of untreated control in tissue below buds was higher than in the buds, which were increasing continuously during the endodormancy and decreased at the end of the ecodormancy. During endodormancy, cold treatment of —25 and —28 °C effected different changes of enzyme activity in buds of the cultivars. In the ecodormancy, enzyme activities increased after a cold treatment of —15 °C, whereas the activities decreased significantly after —18 °C. `Kaiser' — susceptible to frost — with its higher values of both enzyme activities marked out from other cultivars, which is correlated with its stress response. Changes in carbohydrate components — especially in glucose — of buds monitored well the different stress responses of tolerant and resistant pear cultivars induced by frost stress.
Downloads
Download data is not yet available.