Vol 9 No 1 (2003)
Cikkek
Reactions of different plant organs of pear cultivars to Erwinia amylovora infection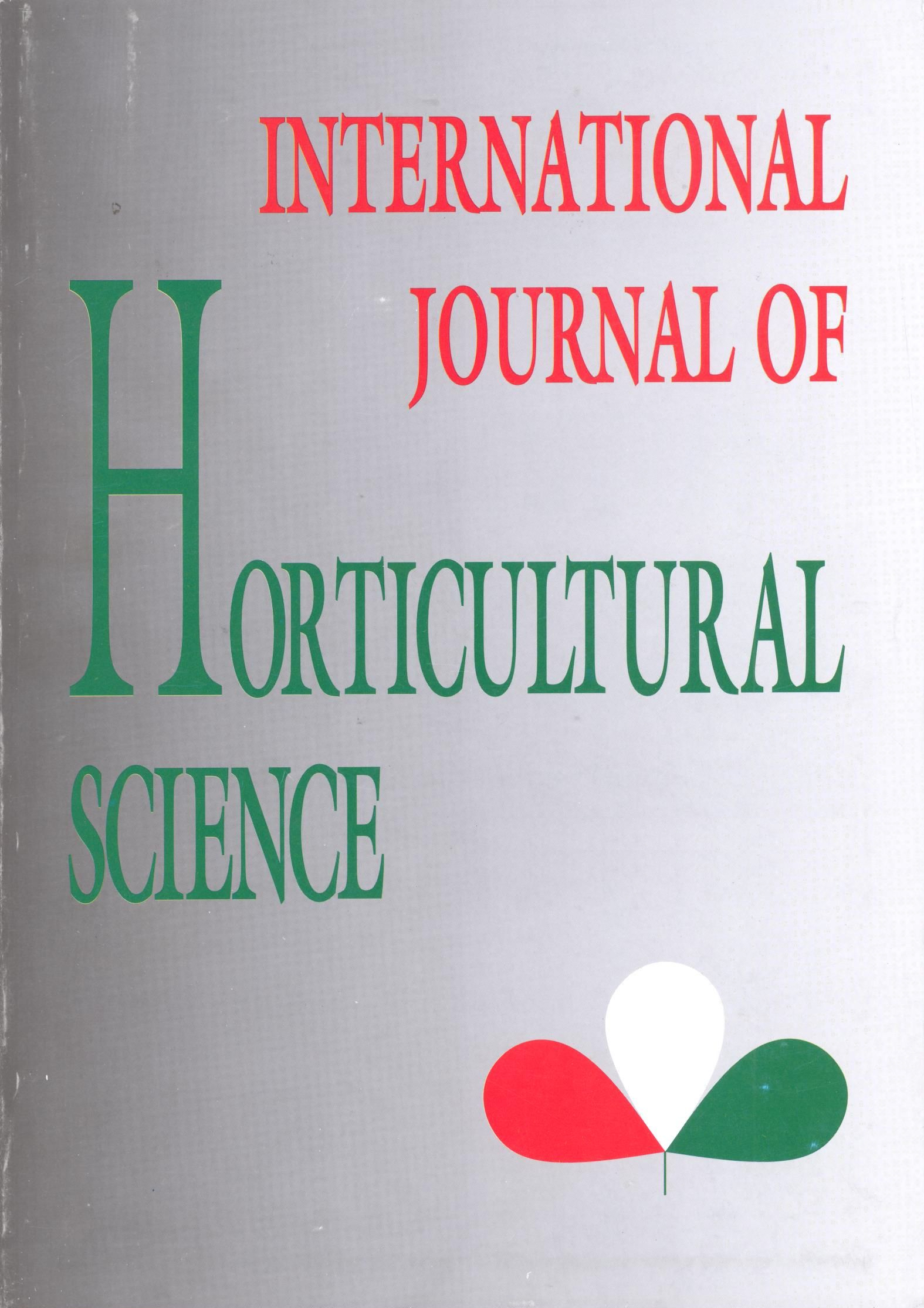 How to Cite
APA
Honty, K., Boldog, Z., Göndör, M., Papp, J., Kása, K., & Hevesi, M. (2003). Reactions of different plant organs of pear cultivars to Erwinia amylovora infection. International Journal of Horticultural Science, 9(1), 17-21. https://doi.org/10.31421/IJHS/9/1/369
Copyright (c) 2018 International Journal of Horticultural Science
This work is licensed under a Creative Commons Attribution 4.0 International License.
Abstract
Research project has been initiated in 1999 with the aim of evaluating the degree of susceptibility/resistance of pear cultivars grown in Hungary to fire blight disease caused by Erwinia amylovora. The recently selected promising cultivars were also examined. Inoculation experiments were conducted in controlled greenhouse conditions because of quarantine regulations in Hungary. Following the disease process, development of symptoms of plant organs (shoots, flower parts, fruits) was observed. Suspension of two E. amylovora strains (Ea 21, Ea 23) isolated from pear was used in a mixture (5x108 cells x m1-1) for the inoculation. Twenty-six pear cultivars were examined and grouped into four categories: low susceptibility, moderately susceptible, susceptible and very susceptible. Most of the cultivars were susceptible or very susceptible while some promising 'Eldorado', 'Harrow Delight' and `Hosui' showed low susceptibility.
Downloads
Download data is not yet available.