Vol 12 No 1 (2006)
Cikkek
The effects of growth regulators in proliferation of Sorbus redliana 'Burokvölgy'
Published
February 8, 2006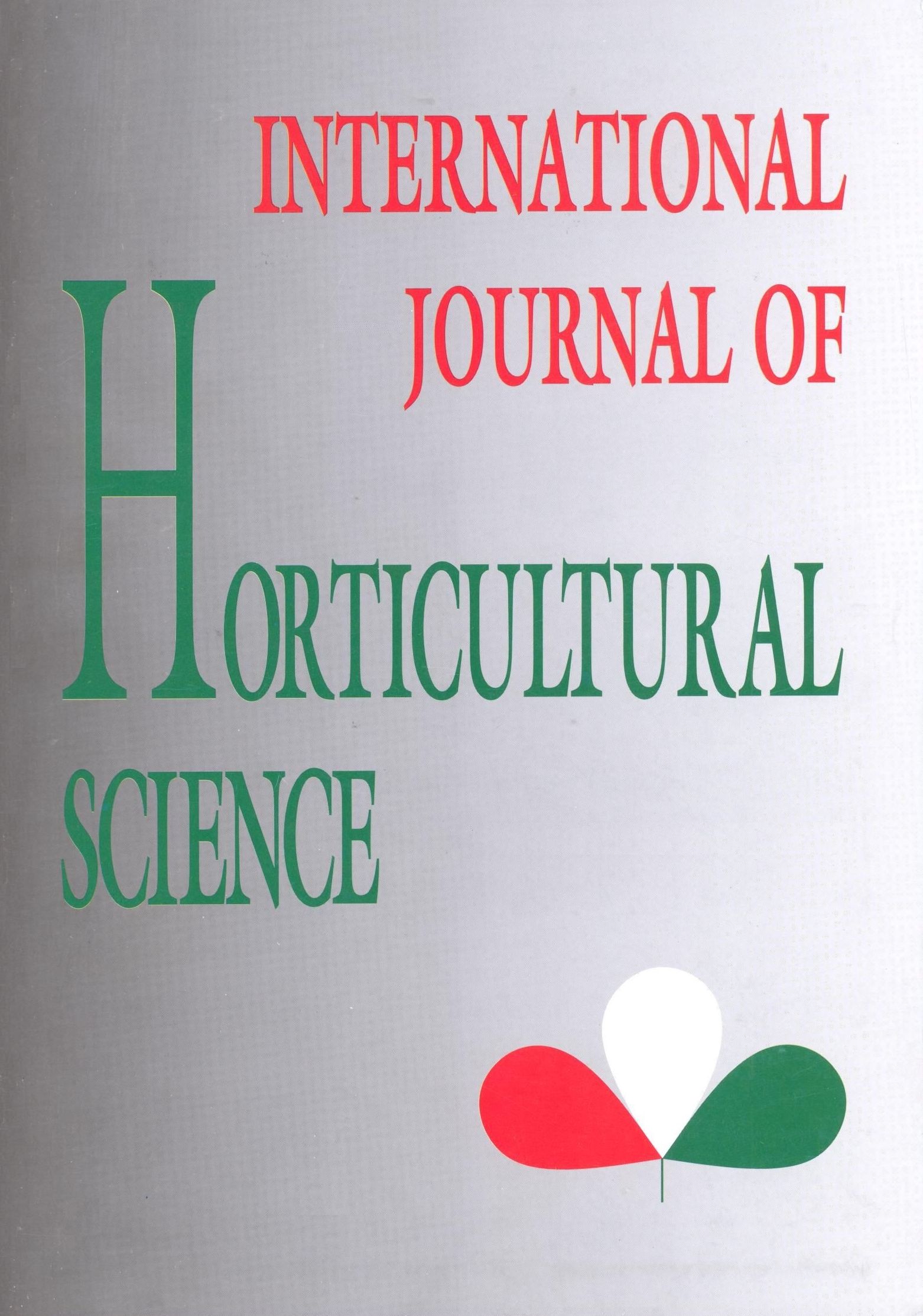 How to Cite
APA
Ördögh, M., Jámbor-Benczúr, E., Tilly Mándy, A., & Lelik, L. (2006). The effects of growth regulators in proliferation of Sorbus redliana 'Burokvölgy'. International Journal of Horticultural Science, 12(1), 77-83. https://doi.org/10.31421/IJHS/12/1/627
Copyright (c) 2018 International Journal of Horticultural Science
This work is licensed under a Creative Commons Attribution 4.0 International License.
Abstract
The Hungarian cultivar Sorbus redliana 'Burokvölgy' was proliferated on Murashige and Skoog (MS, 1962) medium with half-strength macroelements and 100 mg/1 meso-inositol, 20 g/1 sucrose, 11 g/1 agar-agar. Different combinations of kinetin (KIN), metatopolin (mT), benzyladenine (BA), benzyladenine-ribosid (BAR) and indolebutiric acid (IBA) were tested, and pH was adjusted to 5.6 every case using KOH. The cultures were incubated at 20-24 °C in 8/16 hours dark/light photoperiod for 50-52 days. The main aim of our research was to find the optimal growth regulator and its optimum concentration. Purthermore, to determine the chlorophyll contents of the in vitro propagated plants' leaves. During the proliferation, the highest number of shoots were observed in the case of using BA + IBA, and on the medium containing 0.75 mg/I BA + 0.05 mg/1 IBA 8.93 shoots were found. The addition of KIN + IBA decreased the number of shoots and increased the sizes of leaves — the widest (11.2 mm) and longest (17.8 mm) leaves were obtained on the medium containing 1.00 mg/I KIN + 0.05 mg/1 IBA. The longest shoots (36.46 mm) were found in the case of applying 0.75 mg/1 BAR + 0.05 mg/I IBA. The BA + KIN + IBA combination resulted the shortest shoots. Sometimes not only shoot regeneration but spontaneous rooting was observed during the multiplication. The highest chlorophyll content (1.569 mg/g total chlorophyll, 1.132 mg/g chlorophyll-a, 0.437 mg/g chlorophyll-b) was obtained in the presence of 1.0 mg/I KIN + 0.05 mg/1 IBA.
Downloads
Download data is not yet available.