Articles
Top-dressing of paprika transplants in trays with fertilizers of phosphorus- and nitrogen surplus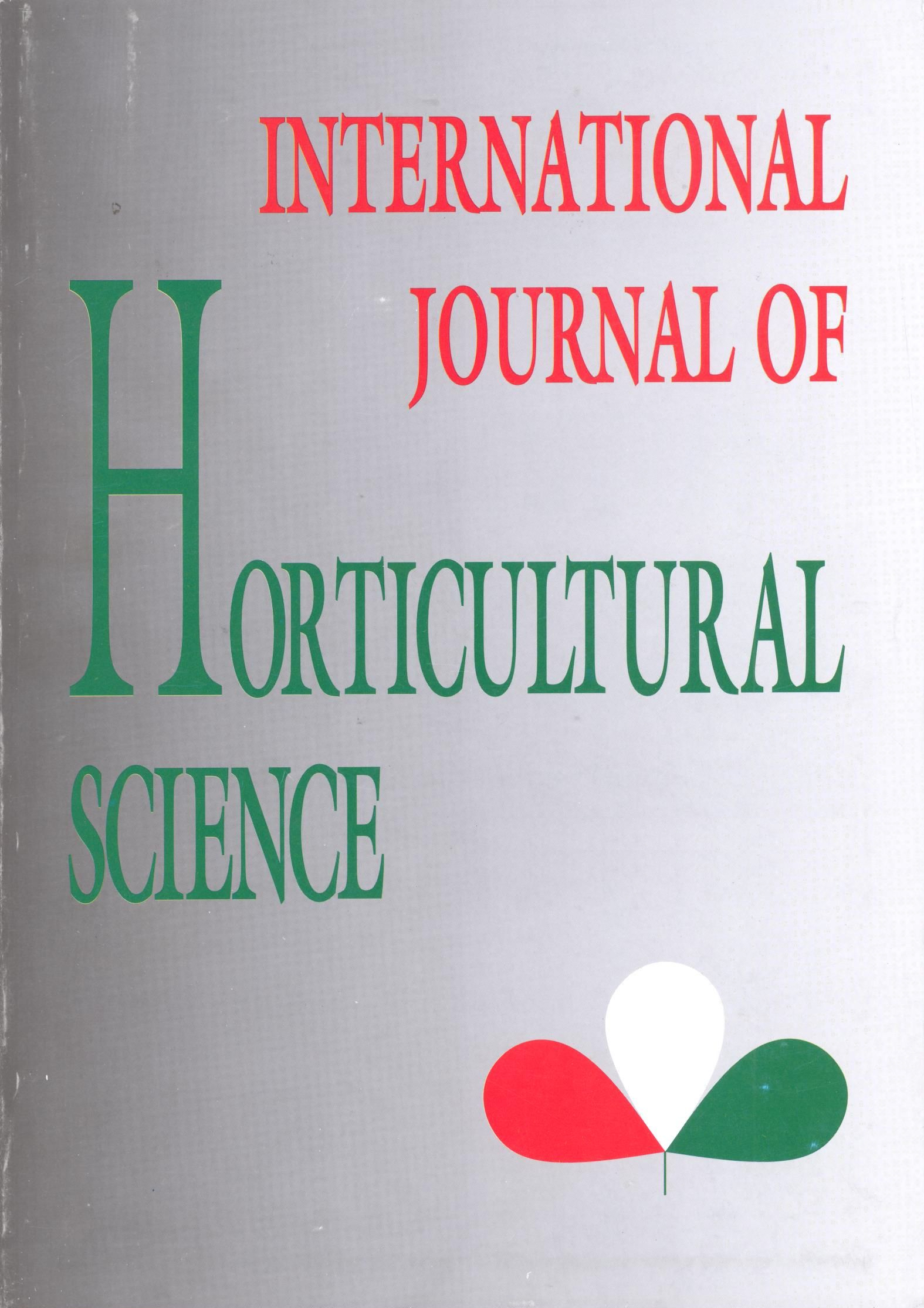 APA
Slezák, K., Kappel, N., & Tóth, K. (2003). Top-dressing of paprika transplants in trays with fertilizers of phosphorus- and nitrogen surplus. International Journal of Horticultural Science, 9(1), 47–49. https://doi.org/10.31421/IJHS/9/1/374
By our experiments, we wished to answer the question: may top-dressing with nitrogen and phosphorus fertilizers, respectively, improve the quality of transplants grown in trays on a substrate enriched by 2 kg/m3 of retarded fertilizers?
The experiments started in spring and autumn 2002, in a large volume plastic house. The seedlings were grown in trays. Seed was sown directly into KITE trays of 187 cells (28 cm3 volume per cell, 779 seedlings per square meter). The trays were filled by "loose filling" (without packing) with the following soil mixture: 50% Baltic highmoor peat, 50% 'Nitrite lowmoor peat, 1,5 kg/m3 feed chalk, 2 kg/m3 slow acting chemical fertilizer of phosphorus overweight, 2 kg/m3 superphosphate. The test plant was the vegetable paprika variety `Tizenegyes'.
The trials were made in order to clear up if top-dressing done once or twice improves the quality of the seedlings. For this purpose, perfectly soluble fertilizers of phosphorus or nitrogen surplus were used. 3 I fertilizer solution of 0.2% concentration was given per square meter on every single occasion. The control plots received no top-dressing.
The following parameters were registered: stem diameter, plant height, fresh weight of the top, dry matter content of the top, fresh weight of the root system per plant, dry matter content of the roots.
The experimental results with top-dressing have clearly proved the insufficiency of mixing 2 kg/m3 of retarded fertilizer into the substrate, as usual in raising paprika seedlings in trays, because of the long period of transplant raising. According to our experiments the additional nitrogen fertilization influences positively the development of green parts of plants, while the multiple application of fertilizers with higher phosphorus-content helps to develop a strong root system. We suppose, that the more often applied additional fertilizers, maybe the combination of fertilizers with nitrogen and phosphorus amount could give use even better results.
Downloads
Download data is not yet available.