Articles
Comparison of quality parameters of producers' and commercial honeys
Published
November 2, 2009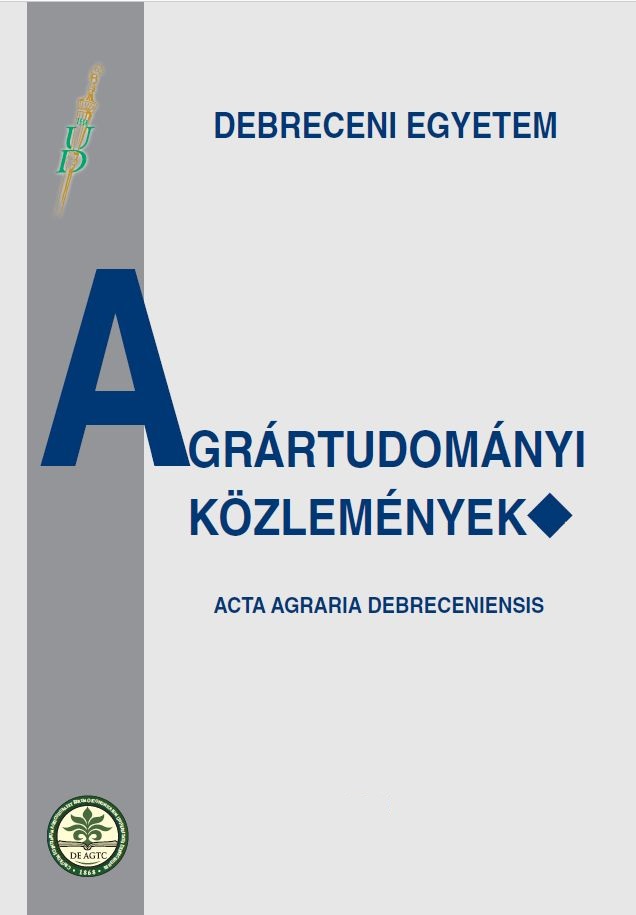 APA
Czipa, N., Borbélyné Varga, M., & Győri, Z. (2009). Comparison of quality parameters of producers' and commercial honeys. Acta Agraria Debreceniensis, (36), 31–39. https://doi.org/10.34101/actaagrar/36/2790
Honey is our essential food since ancient times. In Hungary about 25 000 tons of honey are produced each year, and most of the product (80%) is exported. Hungarian honeys have excellent quality but because of scandals of honey adulteration the interest and recognition may decrease. Therefore we must elaborate a method with which the establishment of adulteration is simple and cheap. In this study we concentrate on simple quality parameters which inspection is not elaborate. These parameters for example sugar- and moisture contains, proline content, electrical
conductivity, element content, pH, HMF content, degree of acidity. We examined these parameters in producers' and commercial samples. We succeed fund parameters which characteristic of one type of honey thus we have possibility identify of honey type. For example the proline content was very low in the producers' linden honey (mean 126 mg/kg). This value is lower than the regulation, but in case of commercial linden honey this parameter is higher than regulation. According to electrical conductivity and Potassium content is provable the type of linden honey.
Downloads
Download data is not yet available.