No 74 (2018)
Articles
Comparative study of special honey products and herbhoneys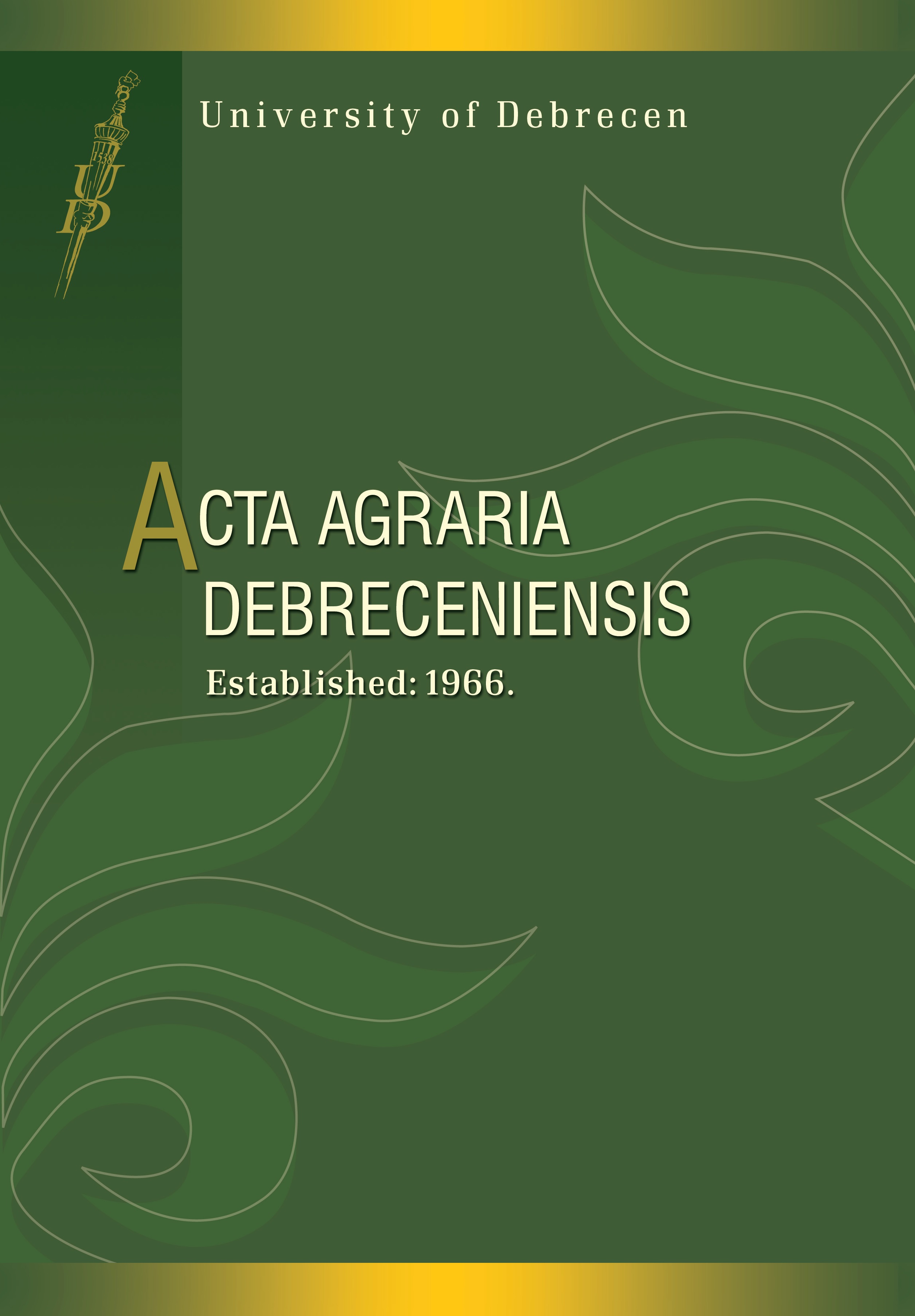 How to Cite
APA
Novák, A., Alexa, L., Kovács, B., & Czipa, N. (2018). Comparative study of special honey products and herbhoneys. Acta Agraria Debreceniensis, (74), 117-120. https://doi.org/10.34101/actaagrar/74/1675
This work is licensed under a Creative Commons Attribution 4.0 International License.
Abstract
Honey has a positive effect on human body due to its high content of biologically active substances (e.g. monosaccharides, vitamins, enzymes, amino acids, polyphenolic compounds). The properties of honey depend on its botanical origin due to the bioactive plant components, mainly secondary metabolites that are included in honey made by bees from nectar. Herbally infused honeys are delicious products that combine the therapeutic action of herbs and honey. Additionally, herbs can provide nutrient fortified syrup for honey bees and protect them against diseases and other ecological threats. The aim of this study was to define the physicochemical properties of multifloral honey, herb enriched natural honey and herbhoney samples. We measured the moisture content, pH value, electrical conductivity and proline content. Although great diversity was observed in the basic properties of the examined products. In our study, we found that the electrical conductivity shows the significant differ between the groups. All the samples, including the herbhoneys passes the quality standards of honeys.
Downloads
Download data is not yet available.