Articles
The effect of various composts on vegetable green mass on two soil types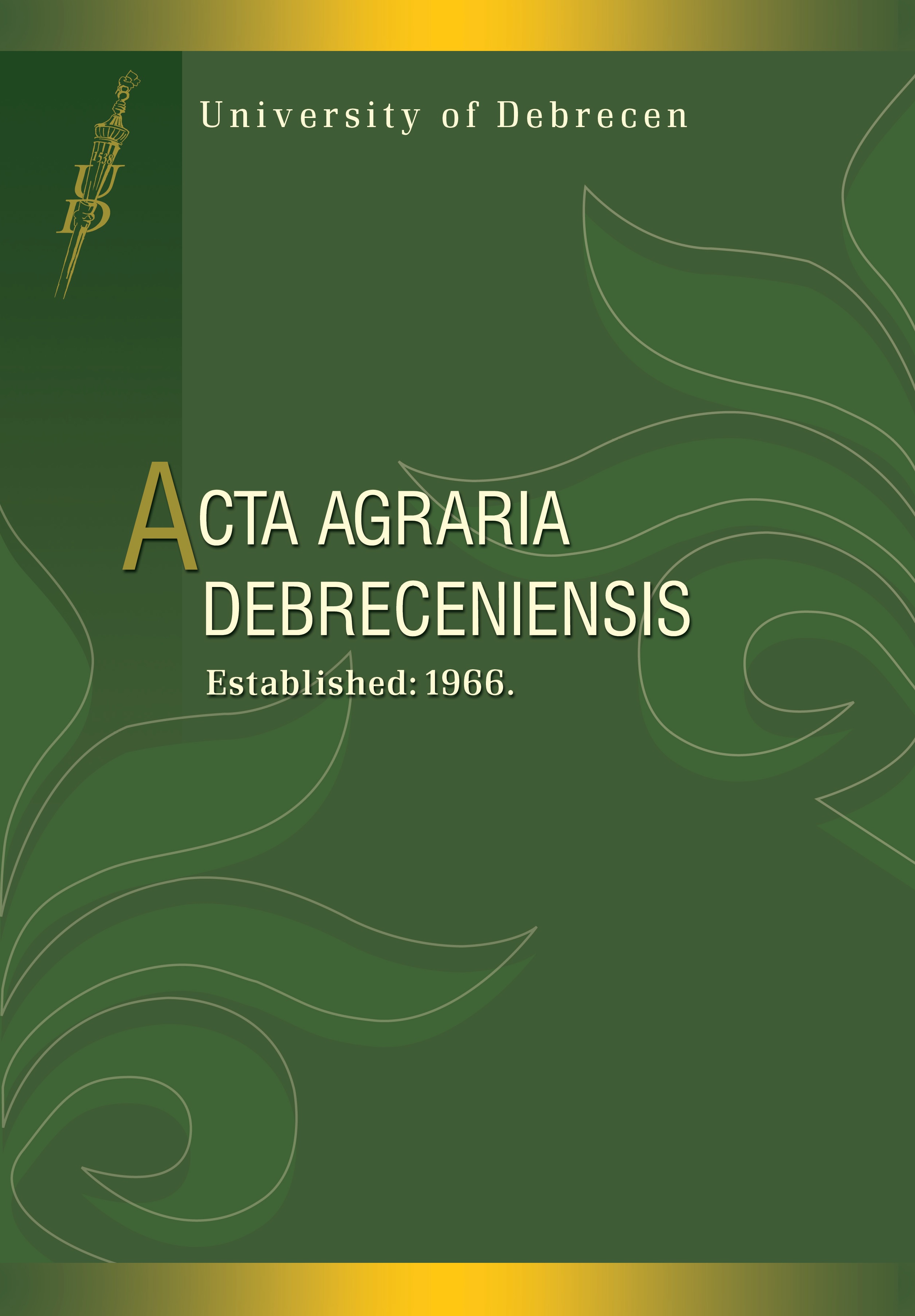 APA
Szűcsné Szolomájer, J., Makádi, M., Demeter, I., Tomócsik, A., Aranyos, T., Fehér, B., & Kovács, B. (2017). The effect of various composts on vegetable green mass on two soil types. Acta Agraria Debreceniensis, (72), 179–183. https://doi.org/10.34101/actaagrar/72/1612
Composting of sewage sludges makes easier the utilization of sewage sludge in the agriculture and the composts in good quality could increase the nutrient content of soil. Due to the composting process, the sewage sludge composts with high organic matter content can be utilized in the same way as other composts or farmyard manure.
Composts produced in different ways have different effects on the physical, chemical and biological properties of different soils, although their positive effects have already proved in the literature. In our study the effects of composts from different composting processes were investigated in soil-plant systems. The different physical and chemical properties of the two examined soil types (arenosol and chernozem)strongly influenced the nutrient supply capacity of composts which could be characterized by the growth of ray-grass as a test plant in the pot experiment. In this work we examined the effects of three different composts on the green weight of plants on the fourth and eighth weeks after the treatment and sowing.
Downloads
Download data is not yet available.