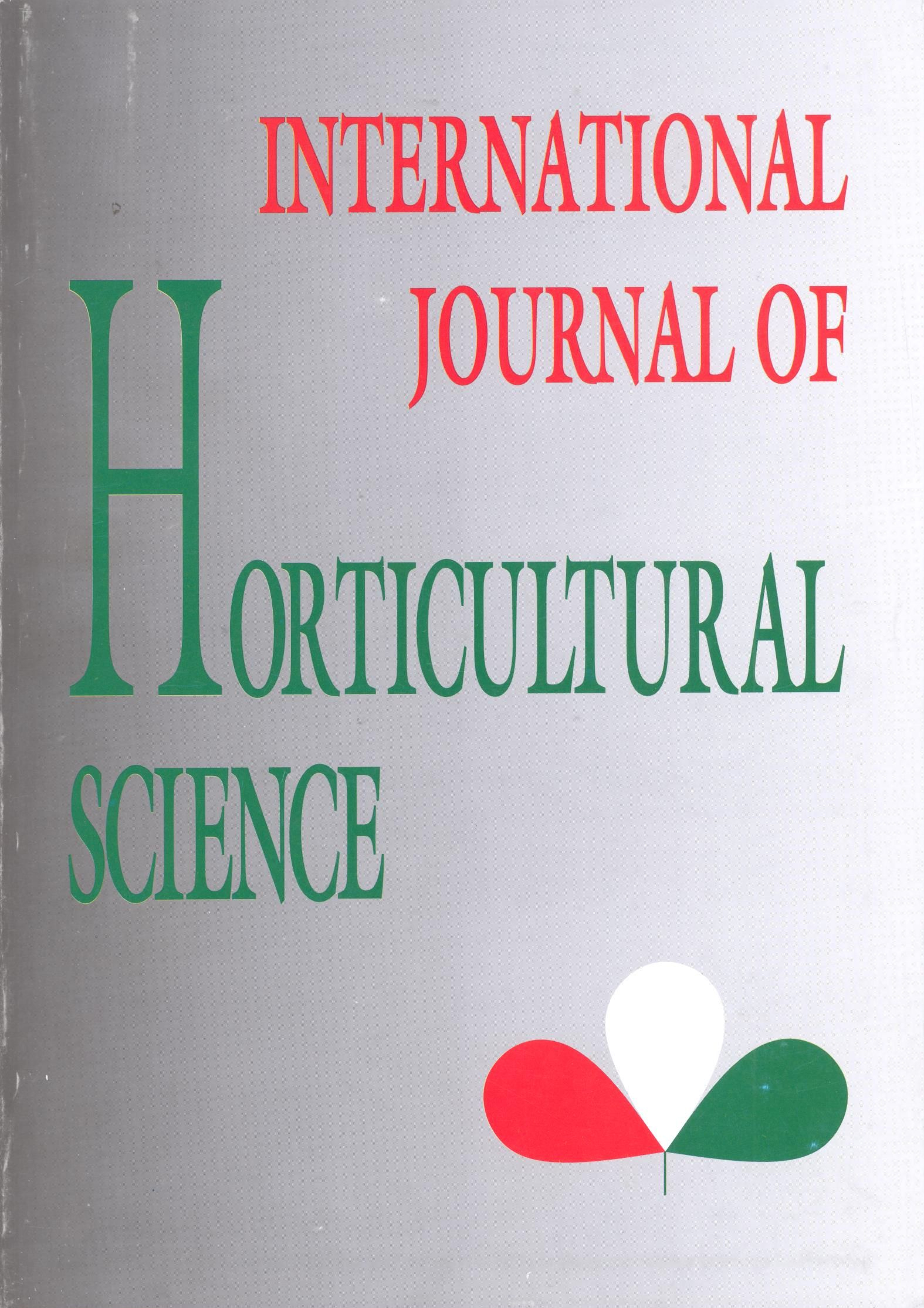 Articles
Agroclimatological properties of growing sites assigned to apple and pear production in Hungary
Authors
View
Keywords
License
Copyright (c) 2018 International Journal of Horticultural Science
This is an open access article distributed under the terms of the Creative Commons Attribution License (CC BY 4.0), which permits unrestricted use, distribution, and reproduction in any medium, provided the original author and source are credited.
How To Cite
Soltész, M., Nyéki, J., Kovács, J., Dibuz, E., & Szabó, Z. (1999). Agroclimatological properties of growing sites assigned to apple and pear production in Hungary.
International Journal of Horticultural Science
,
5
(3-4), 95-97.
https://doi.org/10.31421/IJHS/5/3-4/54
Abstract
Apple and pear growing sites in Hungary are classified into four regions according to the Hydro-thermic Coefficient: dry, moderately dry. moderately humid and humid. Most of the plantations of apple and pear are located in regions considered as moderately dry and moderately humid. Within that category, the two respective species have different preferences, i.e. the ecological features of Hungary give different opportunities for apple and pear growing. Apple is grown almost everywhere in the country, successfully. The selection of cultivar-regions is needed mainly for increasing competitiveness on the market. Main apple growing regions are listed in 3 large groups. For the definition of cultivar-regions, mainly the configurations of soil and precipitation, i.e. conditions of the soil and opportunities of gaining water were decisive. Market factors are also considered. The area assigned to pear is much less than that of apple, in Hungary. Some well known and popular varieties would require high air humidity which cannot be presented in most of Hungary. Therefore, the possibility to establish regions for pear varieties is restricted, we have to create a particular micro-environment. Two groups are potential. The first one comprises sites where the annual precipitation is 700 mm, at least. There, apple and pear production would compete each other. In more dry habitats (less than 700 mm annual precipitation), micro-environments should be found and only drought-resistant, mainly summer-ripe cultivars should be chosen with, preferably, low tendency of sclereid formation. In that case, neither irrigation could help to produce adequate quality in varieties sensitive to low air humidity.