Articles
The effect of Regalis® (prohexadione calcium) on the reduction of fire blight (Erwinia amylovora) severity in apple trees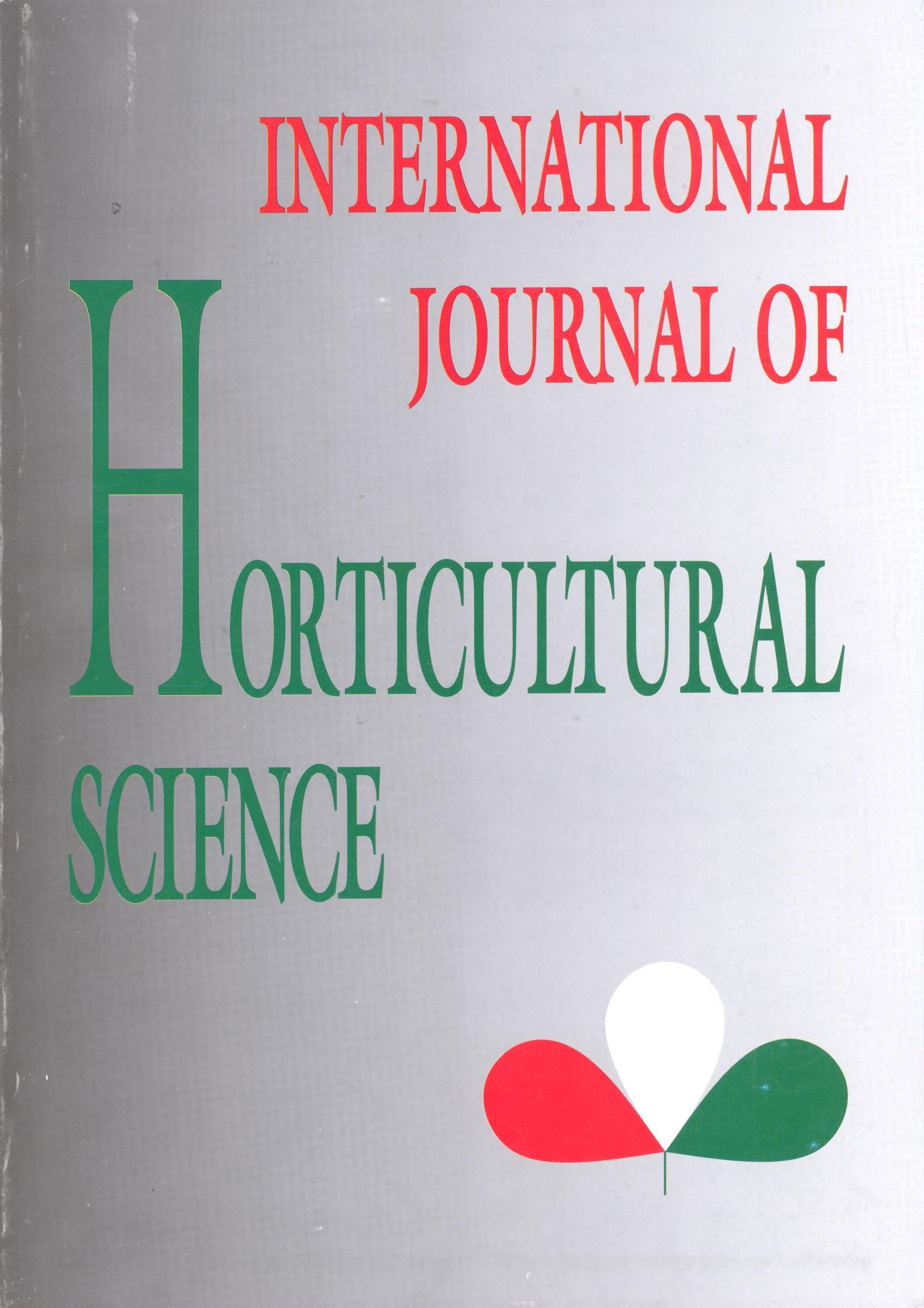 APA
Sobiczewski, P., & Bubán, T. (2004). The effect of Regalis® (prohexadione calcium) on the reduction of fire blight (Erwinia amylovora) severity in apple trees. International Journal of Horticultural Science, 10(2), 61–66. https://doi.org/10.31421/IJHS/10/2/462
Due to the lack of effective and non-phytotoxic materials for control of the blossom and shoot blight phase of fire blight in pome fruit trees, two novel control strategies have emerged: shoot growth retardation by bioregulators and applying resistance inducer compounds. Prohexadione calcium (ProCa) is the active ingredient of the bioregulator Regalis® registered in several European countries. The reduction of shoot growth elongation is the most obvious effect of ProCa. Furthermore, it causes significant changes in the spectrum of flavonoids and their phenolic precursors, leading to the considerable reduction of susceptibility to fire blight.
In Poland, potted one-year-old apple trees of cvs. Gala Must grafted on M.26 and Sampion on M.9 (in 2001) as well as Gala Must on P.60 (in 2002) were treated with Regalis® at a range of concentration of 250, 150 or 150 + 100 ppm, respectively. The inoculation of shoots was made with the strain No.691 of E. amylovora (107 cfu/ml), on the 7th and 21st'day after treatments with Regalis. In Hungary, during the years of 2002 and 2003 one-year-old container grown apple trees of the cvs. Idared/M.9 and Freedom/M.9 were treated with the prohexadione-Ca, the active ingredient of Regalis® 100, 150 or 200 ppm, two weeks before inoculation with the Ea 1 strain of E. amylovora (107 cfu/m1).
In Poland, the suppression of fire blight in shoots reached up to 80%, depending on concentration and application time of Regalis®. In Hungary, the effect of prohexadione-Ca treatments, determined by the length of necrotic lesion developed, proved to be better than that of streptomycin used for comparison.
Downloads
Download data is not yet available.