Articles
Study of Erwinia amylovora colonization and migration on blossoms of susceptible and tolerant apple cultivars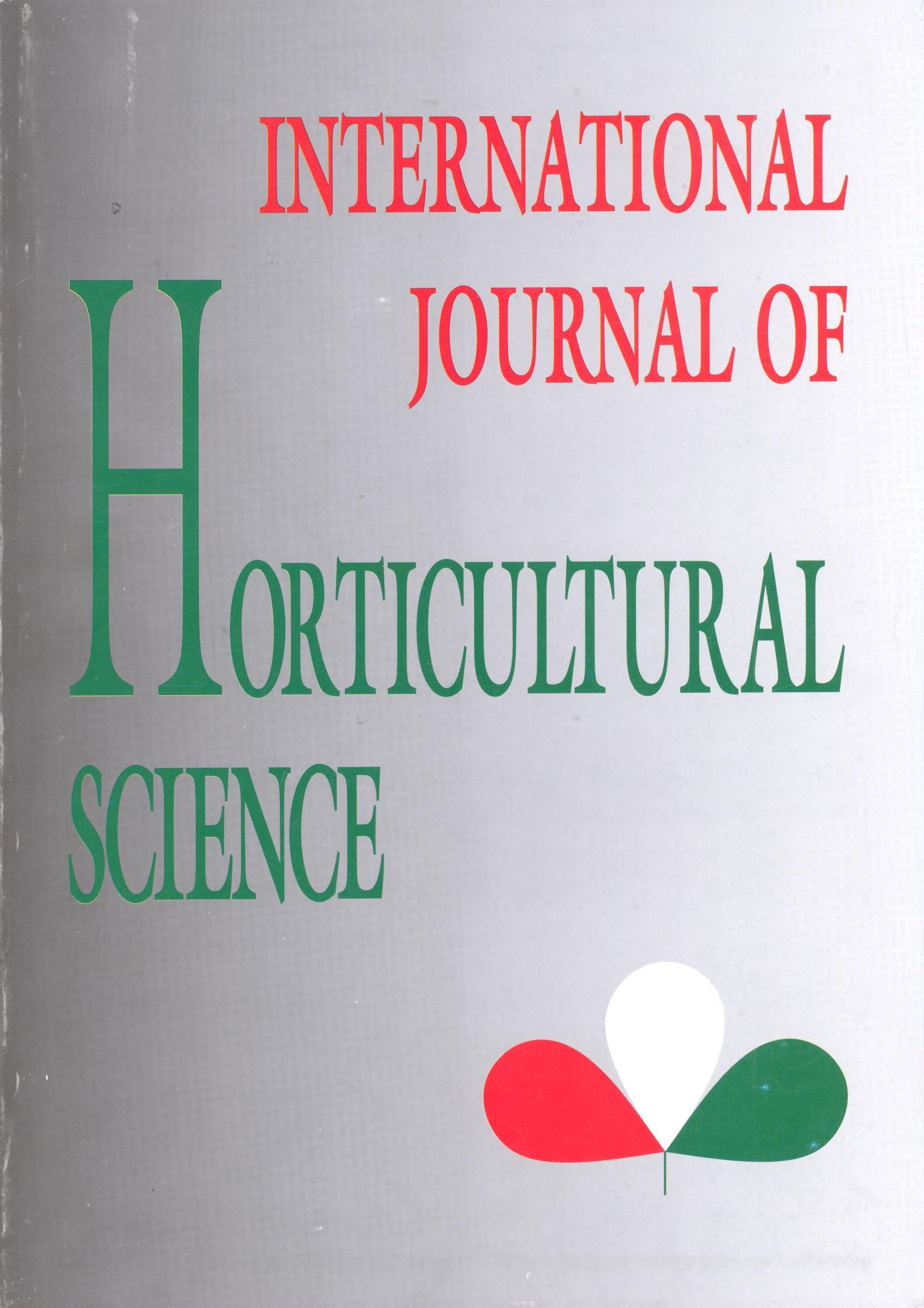 APA
Mihalik, E., Radvánszky, A., Dorgai, L., & Bubán, T. (2004). Study of Erwinia amylovora colonization and migration on blossoms of susceptible and tolerant apple cultivars. International Journal of Horticultural Science, 10(2), 15–19. https://doi.org/10.31421/IJHS/10/2/455
The stigmata of detached flowers of susceptible and tolerant apple cultivars were inoculated with about 104 gfp labeled Erwinia amylovora . There were no apparent differences in the colonization, multiplication and survival of the bacteria on the stigmatic surface of the culivars. Bacteria were washed down to the hypanthium surface 24 hours after inoculation. The visual symptoms of the infection were the discoloration and shrinkage of the floral parts. The gradual browning associated with the infection appeared first on the surface of the hypanthium followed by the discoloration of the style. The color of the filaments turned into brown only 120 hours after the inoculation. Bacterial cells were not detected in the tissues of the styles and filaments. The traits of the hypanthium surface are of prominent importance in the progression of the infection. The wrinkled surface, the convex shape of the outer epidermal cell walls with thin cuticle and the sunken stomata helped to preserve a water film for a longer period providing medium for the motility of the bacteria in the susceptible cultivar. Bacteria were restricted to small water droplets on the flat and waxy surface of the hypanthium of the tolerant cultivar and only a few were able to enter the tissues.
Large bacterium aggregations were detected in the intercellular spaces of the parenchyma of the susceptible cultivar 48 hours after the inoculation. In the next period the Erwinia amylovora cells gradually invaded the intercellulars of the hypanthium wall, the wall of the ovary and the pedicel. Low level of bacterium aggregation was found in the intercellulars of the tolerant cultivars. It is suggested that the progression of the infection was inhibited also by physiological factors.
Downloads
Download data is not yet available.