Vol 10 No 2 (2004)
Cikkek
Some structural characteristics of the flowers of apple cultivars with different susceptibilty to fire blight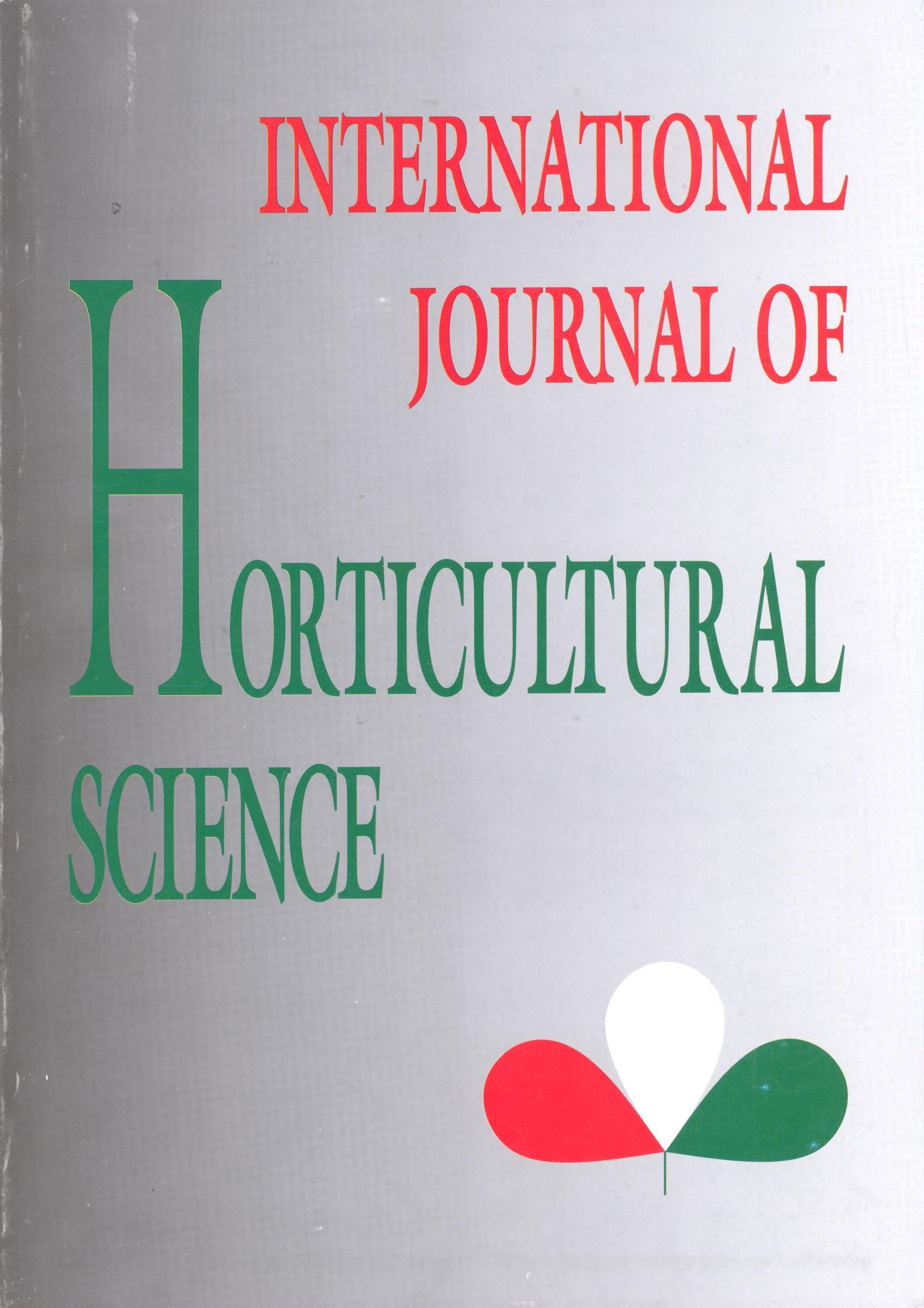 How to Cite
APA
Radvánszky, A., Mihalik, E., Dorgai, L., & Bubán, T. (2004). Some structural characteristics of the flowers of apple cultivars with different susceptibilty to fire blight. International Journal of Horticultural Science, 10(2), 21-23. https://doi.org/10.31421/IJHS/10/2/456
Copyright (c) 2018 International Journal of Horticultural Science
This work is licensed under a Creative Commons Attribution 4.0 International License.
Abstract
Several morphological characters of the hypanthium (size and form of the surface, the shape of the hypanthium) and anatomical traits (number and pattern of stomata) of apple cultivars (Malus domestica L.) with different susceptibility to fire blight were studied. The size of hypantium surface was calculated by modelling the hypanthium with a truncated cone. Three types of hypanthium surface form have been revealed: straight, convex and a complex "shouldered" one. The angle between the style and the wall of the hypanthium was narrow or wide. The stomata on the hypanthium surface can be arranged in a zone in the middle third of the hypanthium or dispersed more or less evenly. The number of stomata/flower substantially differed among the cultivars examined. The highest stomata number was detected in the flowers of the tolerant cultivar (Freedom)
No single characteristics of the hypanthium could convincingly be correlated with susceptibility to fire blight. We suggest, however, that combination of morphological properties that sustain moist environment in the hypanthium contribute to susceptibility.
Downloads
Download data is not yet available.