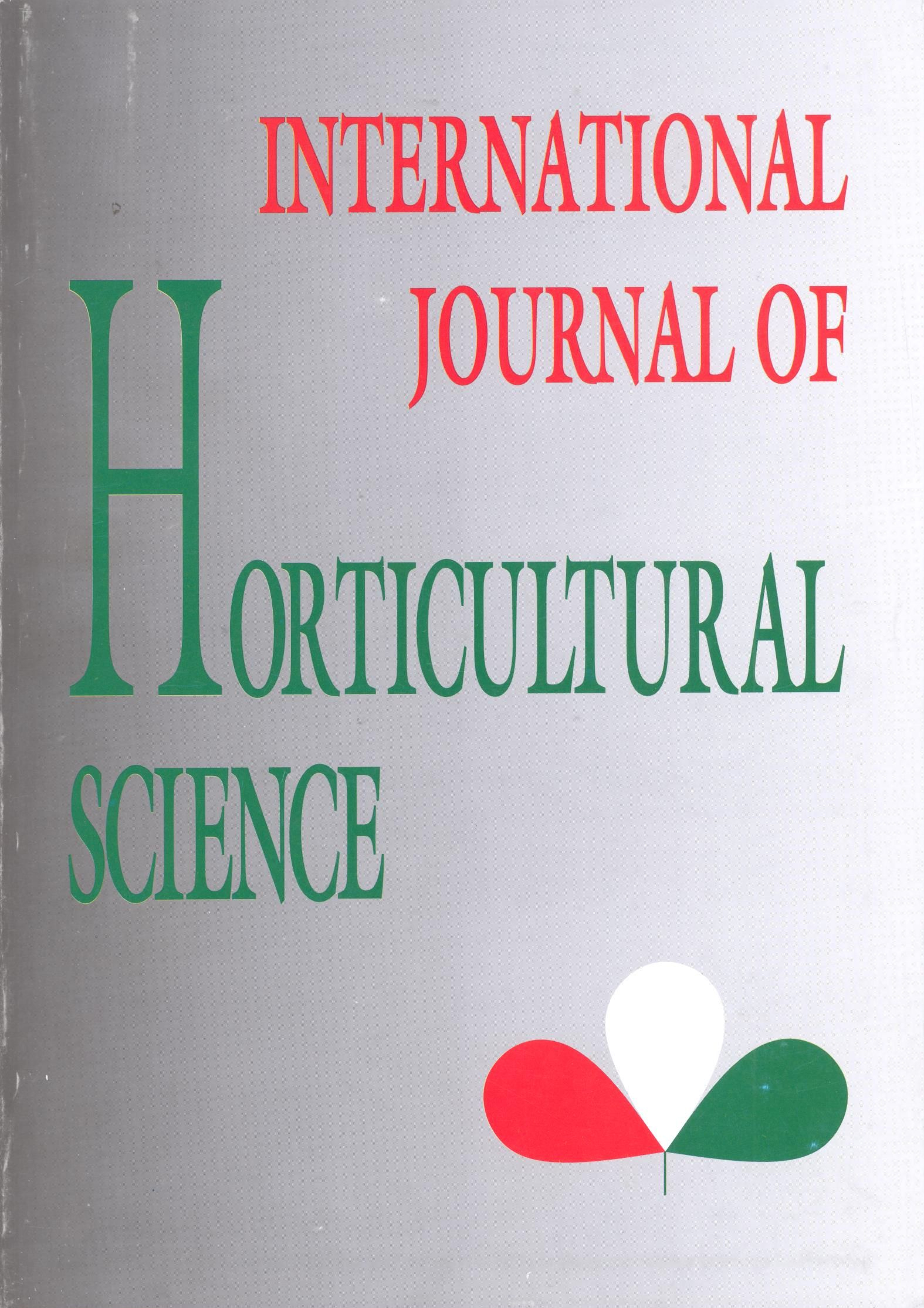 Vol. 9 No. 3-4 (2003)
Articles
Relationship between flowering, fruit setting and environmental factors on consecutive clusters in greenhouse tomato (Lycopersicon lycopersicum (L) Karsten)
Published
October 20, 2003
https://doi.org/10.31421/IJHS/9/3-4/421
View
Keywords
How to Cite
Pék, Z., & Helyes, L. (2003). Relationship between flowering, fruit setting and environmental factors on consecutive clusters in greenhouse tomato (Lycopersicon lycopersicum (L) Karsten). International Journal of Horticultural Science, 9(3-4), 111–116. https://doi.org/10.31421/IJHS/9/3-4/421
License
Copyright (c) 2018 International Journal of Horticultural Science
This is an open access article distributed under the terms of the Creative Commons Attribution License (CC BY 4.0), which permits unrestricted use, distribution, and reproduction in any medium, provided the original author and source are credited.
Abstract
The main season of greenhouse tomato begins late winter or early spring in the northern Temperate Zone. During this period decisive environmental factors affect flowering and fruit setting.
In the present experiments, progress and dynamics of greenhouse tomato flowering and fruit set were examined in 1999 and 2001 spring. The beginning and the end of flowering and fruit set, the number of flowers and fruits set in each cluster were recorded. Flowering and fruit set characteristics were analysed with respect to the accumulated PAR and temperature were calculated for each cluster. One flower required 31.3 mol M-2 of accumulated PAR and 38 °C of sum temperature as an average for anthesis. One fruit required 27.9 mol m-2 of accumulated PAR and 33.3 °C of sum temperature as an average for fruit setting.
Downloads
Download data is not yet available.