Articles
Preliminary study on micro area based spatial distribution of Monilinia fructigena in an organic apple orchard
Published
September 7, 2014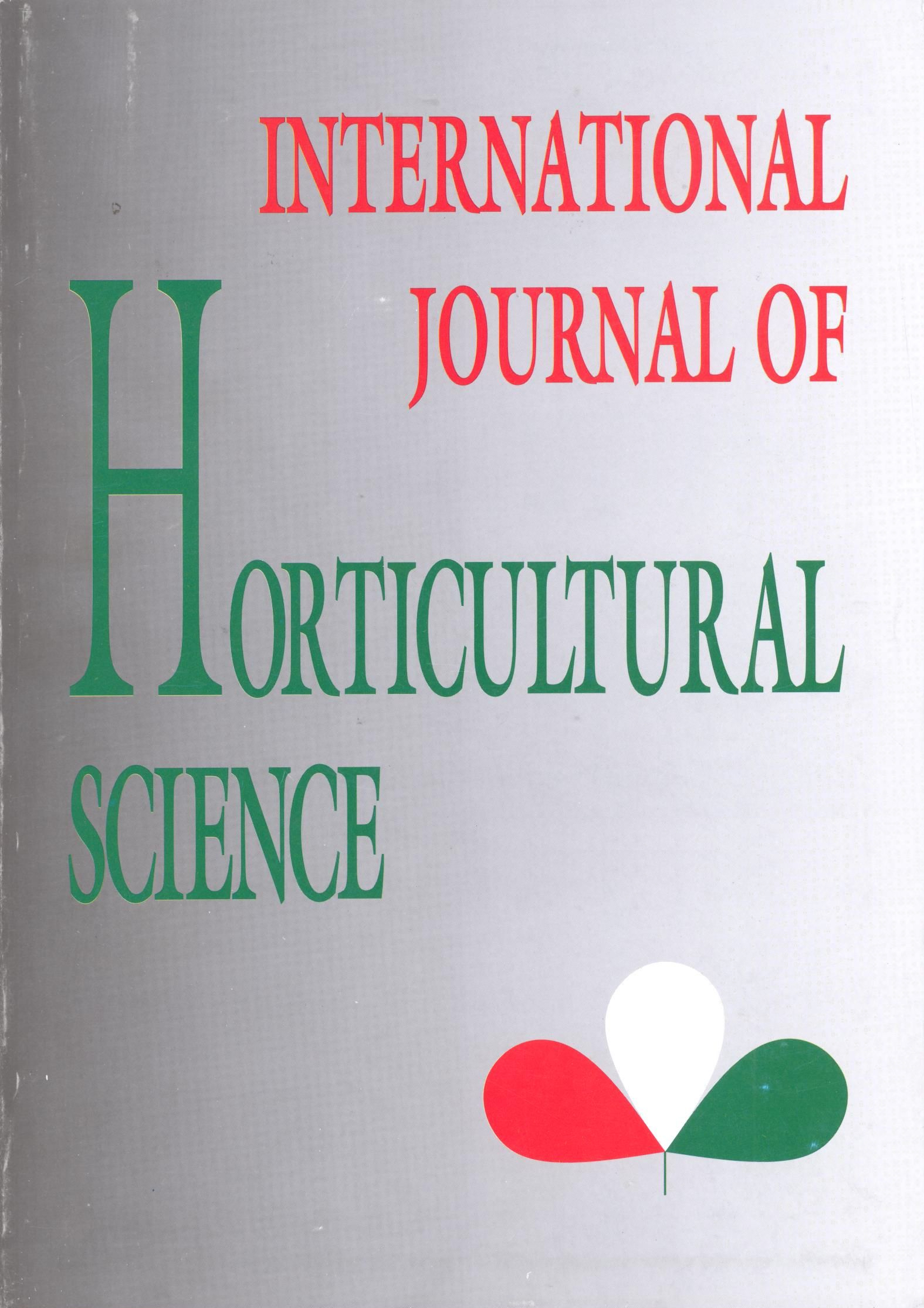 APA
Holb, I. J., Rózsa, A., & Abonyi, F. (2014). Preliminary study on micro area based spatial distribution of Monilinia fructigena in an organic apple orchard. International Journal of Horticultural Science, 20(3-4), 19–21. https://doi.org/10.31421/IJHS/20/3-4/1127
In this study, we aimed to report a preliminary study on micro area based spatial distribution of Monilinia fructigena in an organic apple orchard. Results showed that number of symptomatic fruit ranged between 22 and 42 in 2013 and between 25 and 35 in 2014. Number of asymptomatic fruit ranged between 111 and 187 in 2013 and between 119 and 167 in 2014. Disease incidence of fruit ranged between 19.7 and 23.2% in 2013 and between 19.1 and 26.5% in 2014. Disease aggregation index ranged between 0.111 and 0.335 in 2013 and between 123 and 401 in 2014. Three of the four trees showed significant within canopy aggregation of disease for fruit brown rot symptoms in both years. However, the remaining one tree exhibited random patterns during both years. Disease aggregation indicated a disease spread by fruit-to-fruit contact and/or an aggregated
pattern of insect damage.
Downloads
Download data is not yet available.