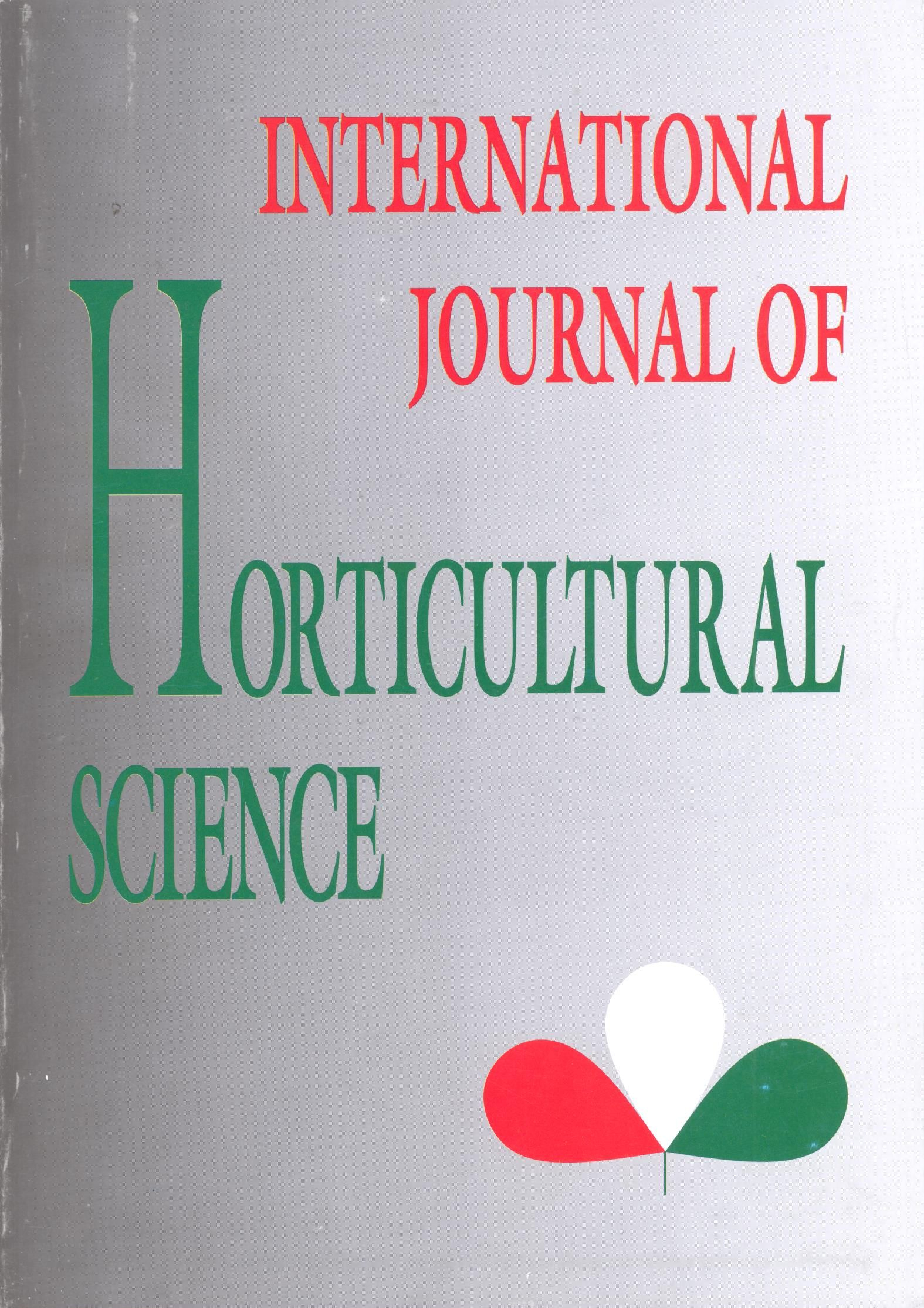 Vol. 14 No. 3 (2008)
Articles
Abnormalities of the stigma of sour cherry cultivar
https://doi.org/10.31421/IJHS/14/3/799
View
Keywords
How to Cite
Davarynejad, H. G., Szabó, T., Szabó, Z., Nyéki, J., & Holb, I. J. (2008). Abnormalities of the stigma of sour cherry cultivar. International Journal of Horticultural Science, 14(3), 31–33. https://doi.org/10.31421/IJHS/14/3/799
License
This is an open access article distributed under the terms of the Creative Commons Attribution License (CC BY 4.0), which permits unrestricted use, distribution, and reproduction in any medium, provided the original author and source are credited.
Abstract
The objective of this study was to evaluate the ratio of blackness of the surface of stigma of sour cherry cultivars. At the full bloom time of sour cherry 100 new opened flowers were marked in the internal (Inside), external (outside), bottom and upper parts of the crown of each cultivars including sour cherry cultivars 'Érdi bőtermő', `Debreceni bőtermő', `Kántorjánosi', 'R. clone', 'Petri', Pándy', and 'D. clone'. The trees were replicated four times. The numbers of flowers with black stigma were counted and the percentage of dead stigma was calculated. In addition, tissues of black stigmata were investigated for blossom pathogens by microscopy. After flowering time the fruit set of the marked flowers counted and then percentage fruit set was calculated. Numbers of counted flowers were between 300 and 980 depending on the four position of the tree. Black color of stigma could be seen only on three cultivars (`Debreceni bőtermő', Érdi bőtermő' and 'Petri') out of seven assessed cultivars. The highest numbers of black colored stigma were found on cultivar 'Érdi bőtermő' which ranged between incidences of 12 and 21%. Black stigma was never able to produce a fruit set. Microscopic examination revealed no pathogens associated with black stigma. Different part of the tree resulted different amount of black stigma. Black stigma was the largest on the outer part of the tree on cv. 'Érdi bőtermő' but also bottom part of the tree also produced larger number of black stigma on cvs. `Debreceni bőtermő' and 'Érdi bőtermő'. Though symptoms were not typical to frost damage, we believe that black stigma is probably due to environmental factors during flowering. This might be associated with late spring cold coming from the soil surface as the bottom and outer part of the tree was more suffered from the disease.
Downloads
Download data is not yet available.