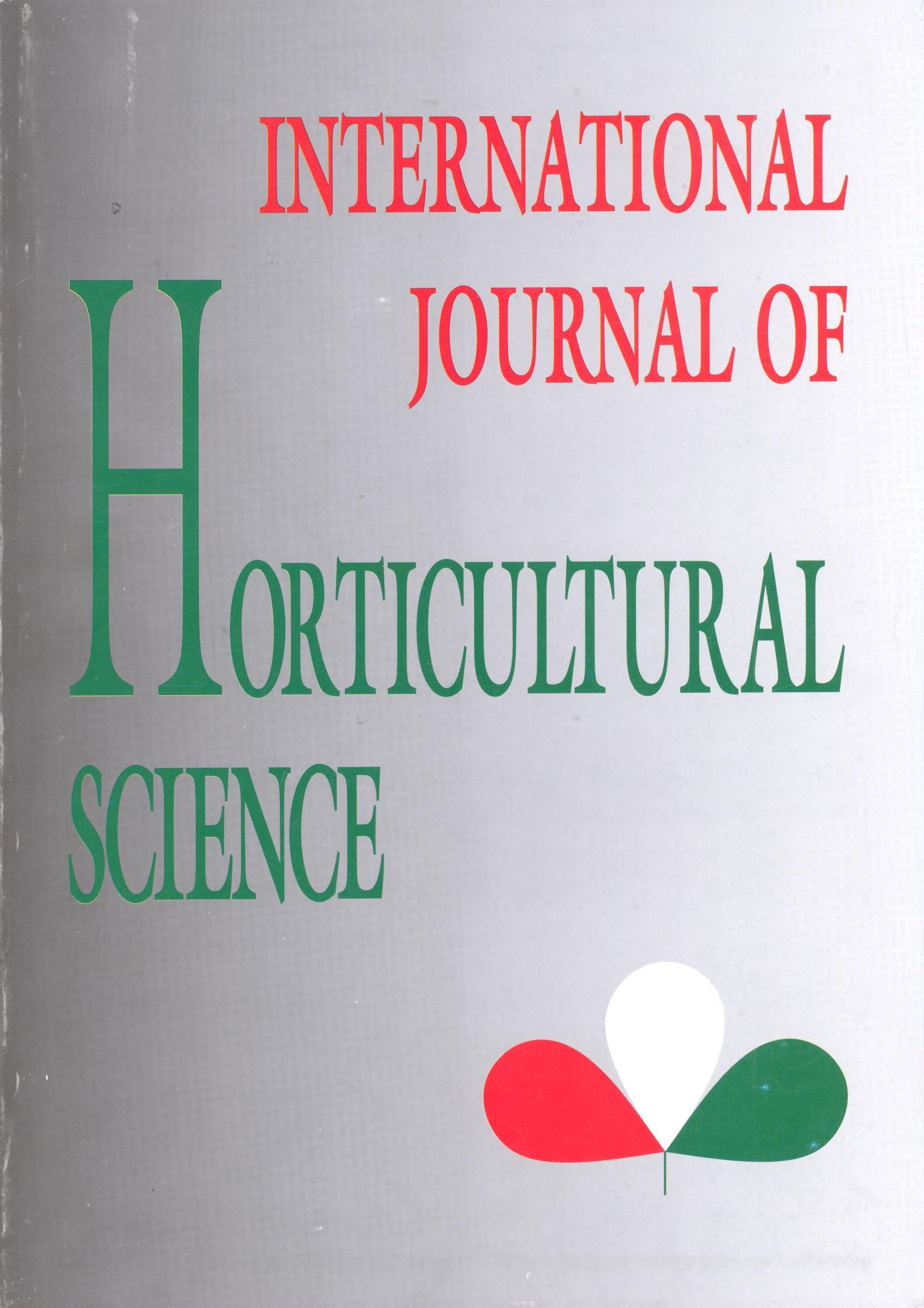 Vol. 10 No. 2 (2004)
Articles
Flavonoids, chalcones and phenyl-propanoids in apple and pear flowers
https://doi.org/10.31421/IJHS/10/2/459
View
Keywords
How to Cite
Horváth, G., Farkas, A., & Szabó, G. L. (2004). Flavonoids, chalcones and phenyl-propanoids in apple and pear flowers. International Journal of Horticultural Science, 10(2), 35–38. https://doi.org/10.31421/IJHS/10/2/459
License
Copyright (c) 2018 International Journal of Horticultural Science
This is an open access article distributed under the terms of the Creative Commons Attribution License (CC BY 4.0), which permits unrestricted use, distribution, and reproduction in any medium, provided the original author and source are credited.
Abstract
The presence of phloretin-glycosides in the hypanthium and pistil of apple and pear flowers can be verified. Thin layer chromatography is a reliable method for detecting phloretin, gained by acidic hydrolysis. The dominance of phloretin was equally characteristic for flowers in apple (`Sampion', 'Freedom') and pear (Tem-re Bosc', 'Conference') cultivars treated with various bioregulators (Biomit, Bion 50WG, Regalis), no significant difference could be found visually as compared to control samples. Chlorogenic acid and caffeic acid was detected in all apple and pear samples, rutin was present only in pear, and hyperoside was found only in a few apple samples.
Downloads
Download data is not yet available.