Articles
Carbohydrate utilization of Erwinia amylovora in vitro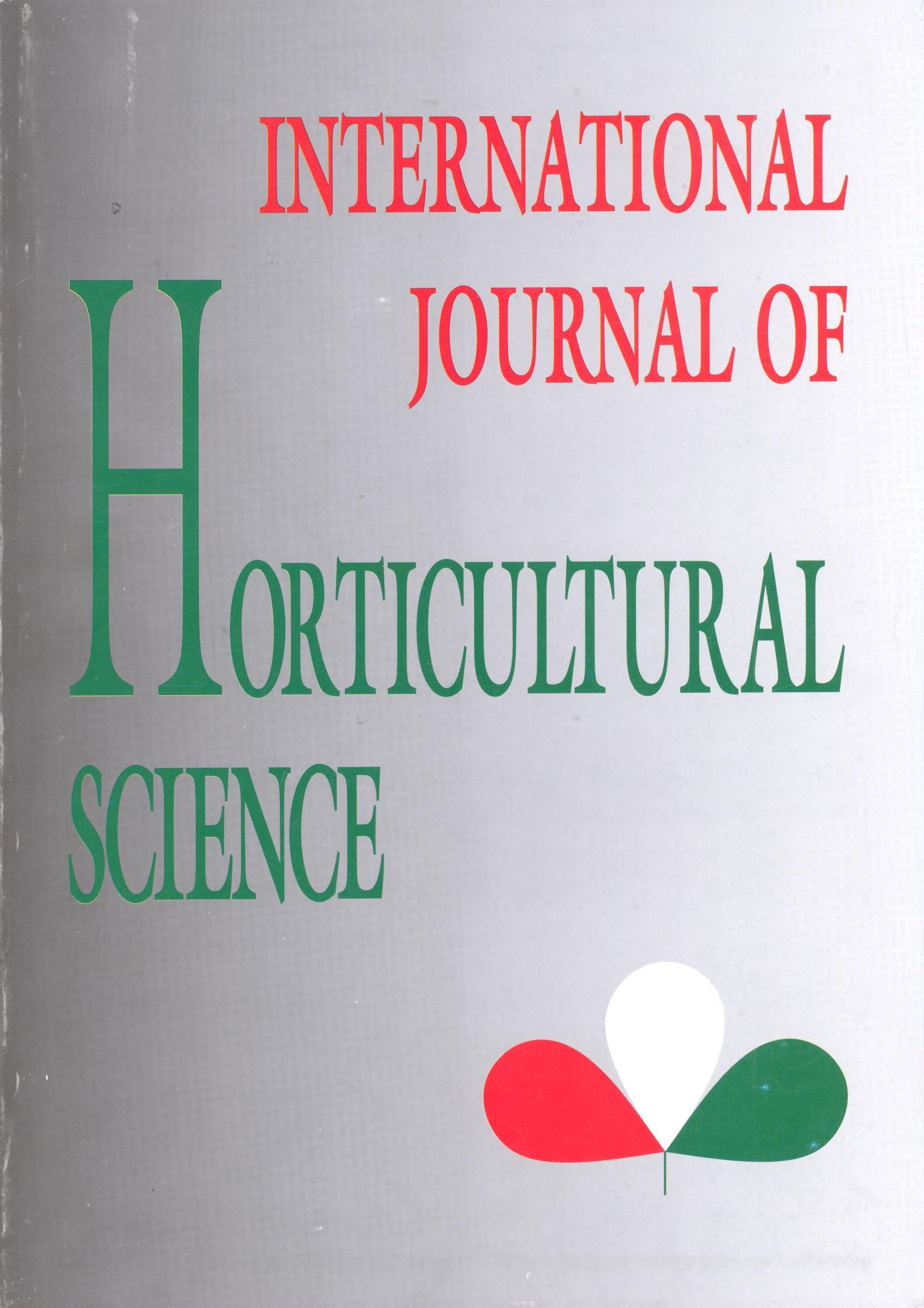 APA
Hevesi, M., Farkas, A., Kása, A., & Orosz-Kovács, Z. (2004). Carbohydrate utilization of Erwinia amylovora in vitro. International Journal of Horticultural Science, 10(2), 31–34. https://doi.org/10.31421/IJHS/10/2/458
Nectar is a multi-component aqueous solution that promotes bacterial multiplication. The concentration of nectar in plant flowers is not stable since it is under the influence of environmental conditions, especially free moisture and relative humidity. Experiments were conducted with "artificial nectar" and directed along two lines: (1) determination of the optimal concentrations of carbohydrates for the growth of E. amylovora development (2) consumption of different carbohydrates besides basic sugars.
Solutions of "artificial nectar" were prepared in different compositions by changing the dominance of basic sugars (fructose — glucose —sucrose) in proportions of 2:1:1, 1:2:1, 1:1:2 and between concentrations of 10-0.6% (diluted with Basal minimum broth) in order to determine optimal conditions for the development of E. amylovora.
At a basic sugar concentration of 10% bacterial multiplication started and continued until I log degree (from 106 to 107 cfu/ml). At concentrations of 5% and 2,5 % cells developed with nearly the same kinetics (from 106 to 8x107 cfu/ml and from 106 to 9x107 cfu/ml, respectively). Multiplication was more pronounced and nearly the same at concentrations of 1.2 % and 0.6 % (from106 to 2x108 cfu/ml). At a basic sugar concentration 30% total sugars bacterial multiplication did not occur, while at 20 % it was negligible, not measurable photometrically.
At minimal concentrations of F, G, S (between 1-0.1 %) bacterial cells were still able to multiply, producing organic acids from sugars.
Our study showed that E. amylovora requires only a small amount of sugars (0.1%) for multiplication (acid production) while high concentrations inhibit multiplication. There was a negative correlation between sugar content and cell density. The optimal range of sugar concentration was at about 1%.
Effect of "less frequent carbohydrates" to E. amylovora multiplication was also determined using the API 50 CH strip. We could provide information on utilization of 39 carbohydrates by the bacterium at different categories as follows: Not utilized-, Slowly and weakly utilized-, Slowly and completely utilized-, Quickly and completely utilized carbohydrates. We suppose that carbohydrates that belong to the latter two groups could play an important role as nectar components in promoting E. amylovora multiplication in the blossoms of pome fruit trees.
Downloads
Download data is not yet available.