Articles
Research on rheological characteristics of winter wheat varieties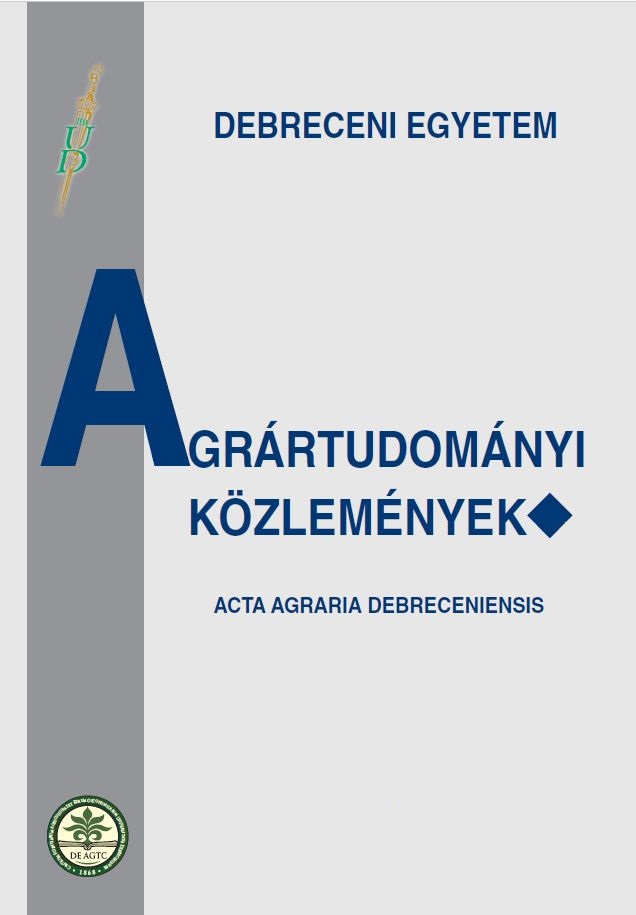 APA
Pongráczné Barancsi, Ágnes, & Győri, Z. (2007). Research on rheological characteristics of winter wheat varieties. Acta Agraria Debreceniensis, (26), 266–272. https://doi.org/10.34101/actaagrar/26/3085
The gluten examination test is dominant in Hungary, comparing it to the qualification system of other countries. The determination of alveographic parameters is a basic criterion of winter wheat specifications in some western and southern European countries.
In the Hungarian and foreign winter wheat qualification systems, in the standards, there is no limit for extensographical parameters. Customers dictate the limits and make their claims as to the specifications.
We analyzed the alveographic and extensographical parameters of 19 winter wheat varieties grown by the Cereal Research Non-Profit Company in Hungary, and we made a comparison between the results in the challenges of the European Union expectations.
Examining the information of alveographic and extensographical values, we found that the experimental varieties provide high base to flour types suitable for baking bread and baker's ware. The GK Élet, GK Petur, GK Memento, GK Csillag, GK Kapos and GK Marcel varieties can meet the market of paste flour needs, too.
In the variety series, the GK Kalász represents the highest values and the GK Garaboly shows the lowest parameters regarding the alveographic W and the resistance to extension.
On the basis of relation, we can establish that we can estimate the following little known and used quality indexes: the extensographical resistance to extension with extensographical energy and the alveographic W value, the extensographical energy with the alveographic W value and the alveographic P and L values with the other alveographic parameters.
Downloads
Download data is not yet available.