Articles
The examination of relation between the C/N ratio and the biogas yields in the Regional Biogas Plant of Nyírbátor
Published
October 20, 2009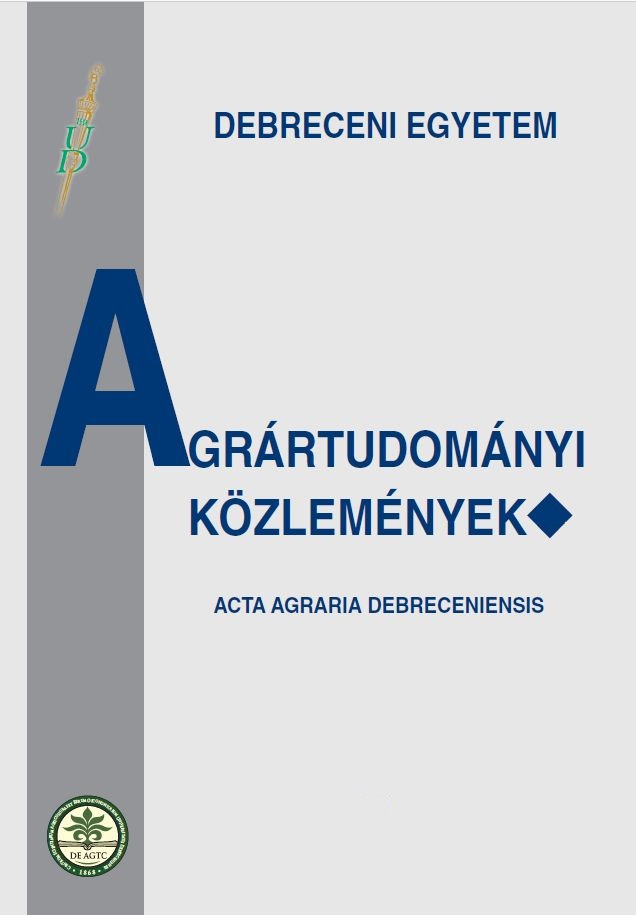 APA
Mézes, L., Bíró, T., & Petis, M. (2009). The examination of relation between the C/N ratio and the biogas yields in the Regional Biogas Plant of Nyírbátor. Acta Agraria Debreceniensis, (35), 63–68. https://doi.org/10.34101/actaagrar/35/2810
The Regional Biogas Plant of Nyírbátor was built by the Bátortrade Ltd. The biogas plant contains 6 mezophil and 6 thermophil fermentation tanks, because the biogas production is based on mixed compositions. The regional plant is a multifunctional system. It produces agricultural products and biogas with high methane content. The utilization of biogas is also accomplished here; gas-engines transform it to electricity and
heat-energy. The product electricity is used by the local plants, the surplus is sold. 
The aim of the research is the examination of the quality and quantity of the input materials that put into the mixers and follow the seasonal, periodical and optional changes of the input materials. The analyzation of the quality and quantity data can give an answer to the optional changes of biogas production because the input materials determine the composition of the examined recipe. The C/N ratio was between 11-13, the maximal value of the biogas yield was observed by 12.35 C/N ratio.
Downloads
Download data is not yet available.