Articles
New methods of compost homogeneity determination in sewage sludge based compost prisms
Published
October 20, 2009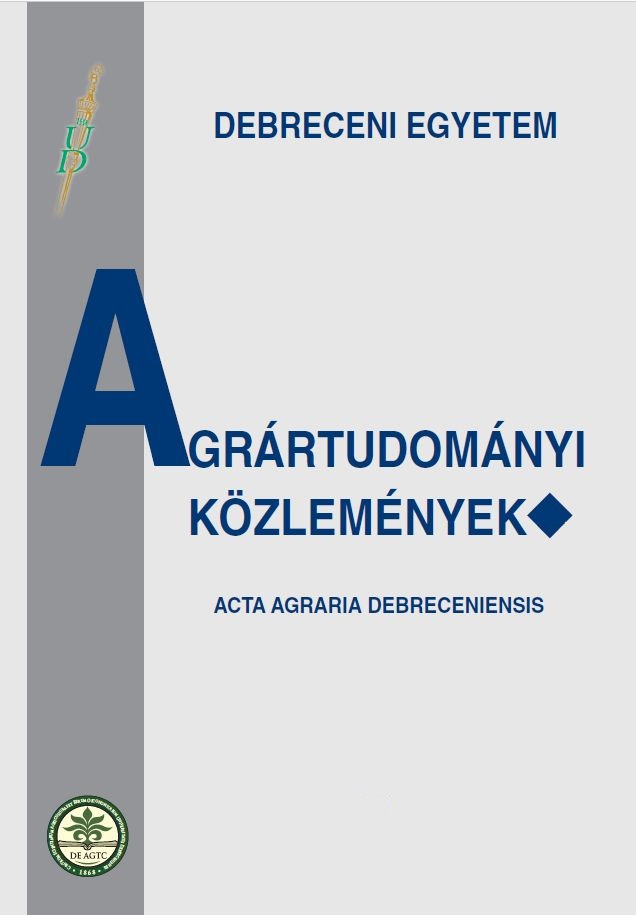 APA
Hunyadi, G., Bíró, T., Mézes, L., & Tamás, J. (2009). New methods of compost homogeneity determination in sewage sludge based compost prisms. Acta Agraria Debreceniensis, (35), 49–52. https://doi.org/10.34101/actaagrar/35/2808
There is no effective method of homogeneity measurement of compost prism. The most frequently used technology is the examination of the particle distribution. This method needs a lot of time and large number of samples. The aim of our research is establishing different effective methods to determine the homogeneity of compost prisms. During our work, we examined the homogeneity of a prism made of sewage sludge and saw-dust mixture.
The measurements were based on the different properties of raw materials. According to this we examined the homogeneity by moisture content, heavy metal content and gas distribution measurements.
The most effective method is the measurement of gasconcentration. Although gas-concentration measurements it need special equipment it has more advantages than the other methods. The examination of gas-distribution compensates the problem of sampling because the measurement is direct. It provides the opportunity to estimate the amount of emitted toxic gases and to determine the maturity of the compost and the effectiveness of the degradation.
Downloads
Download data is not yet available.