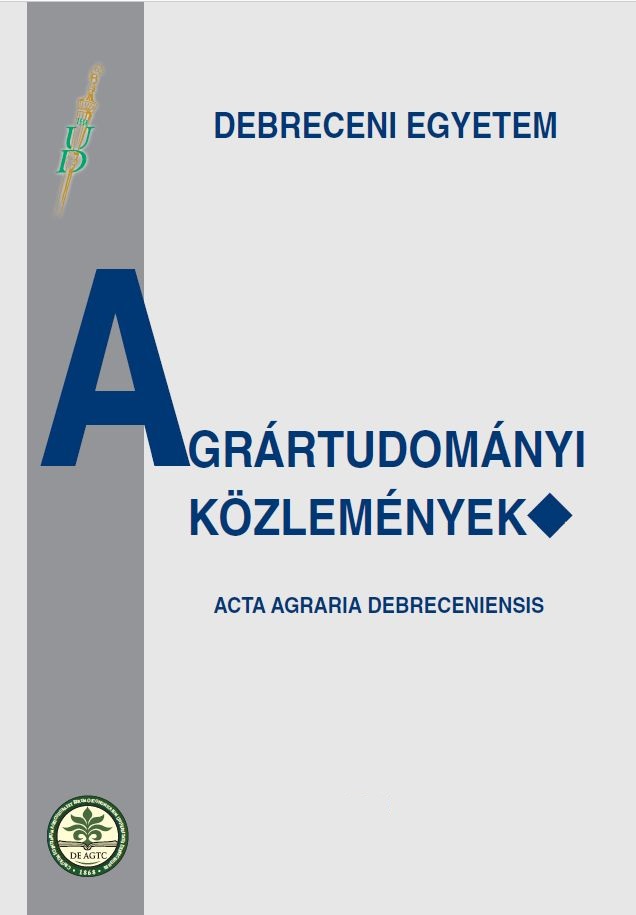 Articles
Effect of mineral fertilizers with different sulphur content on the yield of winter wheat in a small plot experiment
Authors
View
Keywords
How To Cite
Mars, Éva, Sipos, P., Boros, N., Tarján, Z., & Győri, Z. (2009). Effect of mineral fertilizers with different sulphur content on the yield of winter wheat in a small plot experiment.
Acta Agraria Debreceniensis
,
36
, 97-100.
https://doi.org/10.34101/actaagrar/36/2798
Abstract
We can find more and more references on the importance of sulphur and sulphur fertilization, mainly in the case of most important field crops, as cereals, maize, and the oilseeds. The traditional sulphur sources continuously lost their importance by the stringent air pollution orders and nowadays they are not able to meet the demands of plants. Besides, the application of superphosphate, as phosphorus mineral fertilizer, decreased in several countries. Sulphur fertilization is required in most cases to reach the required yields and quality parameters. The lack of
sulphur causes decreased nitrogen utilization and yield by cereals as winter wheat, moreover, results less favourable baking parameters.
We have examined the N and S content of different parts of winter wheat plants in a small plot experiment at the University of Debrecen, Centre of Agricultural Sciences, Látókép Experimental Station. We have also studied the effect of different sulphur fertilization forms and doses on the baking quality parameters and yield. Our aim was to contribute to the development of yield and quality improving sulphur fertilization methods, adaptable by practice.
We have measured the lowest yield in the case of one of the control plots, and 100 kg/ha nitrogen, 80 kg/ha potassium and 70 kg/ha phosphorus nutrient supply resulted the lowest yield (8.7 kg/plot). The maximum yield, 10.2 kg/plot was also experienced on superphosphate fertilized plot by the application of 140 kg/ha phosphorus dose. Application the first dose of both Biofert and FitoHorm 32 S leaf fertilizers raised the yield from
9.1 to 9.9 kg/plot. ANOVA proved that Biofert and FitoHorm 32 S had no significant effect on the amount of yield, the increase is only a tendency.