Vol 15 No 1-2 (2009)
Cikkek
Response of sour cherry cultivar `Érdi jubileum' fruits to modified atmosphere packaging after ethephon spraying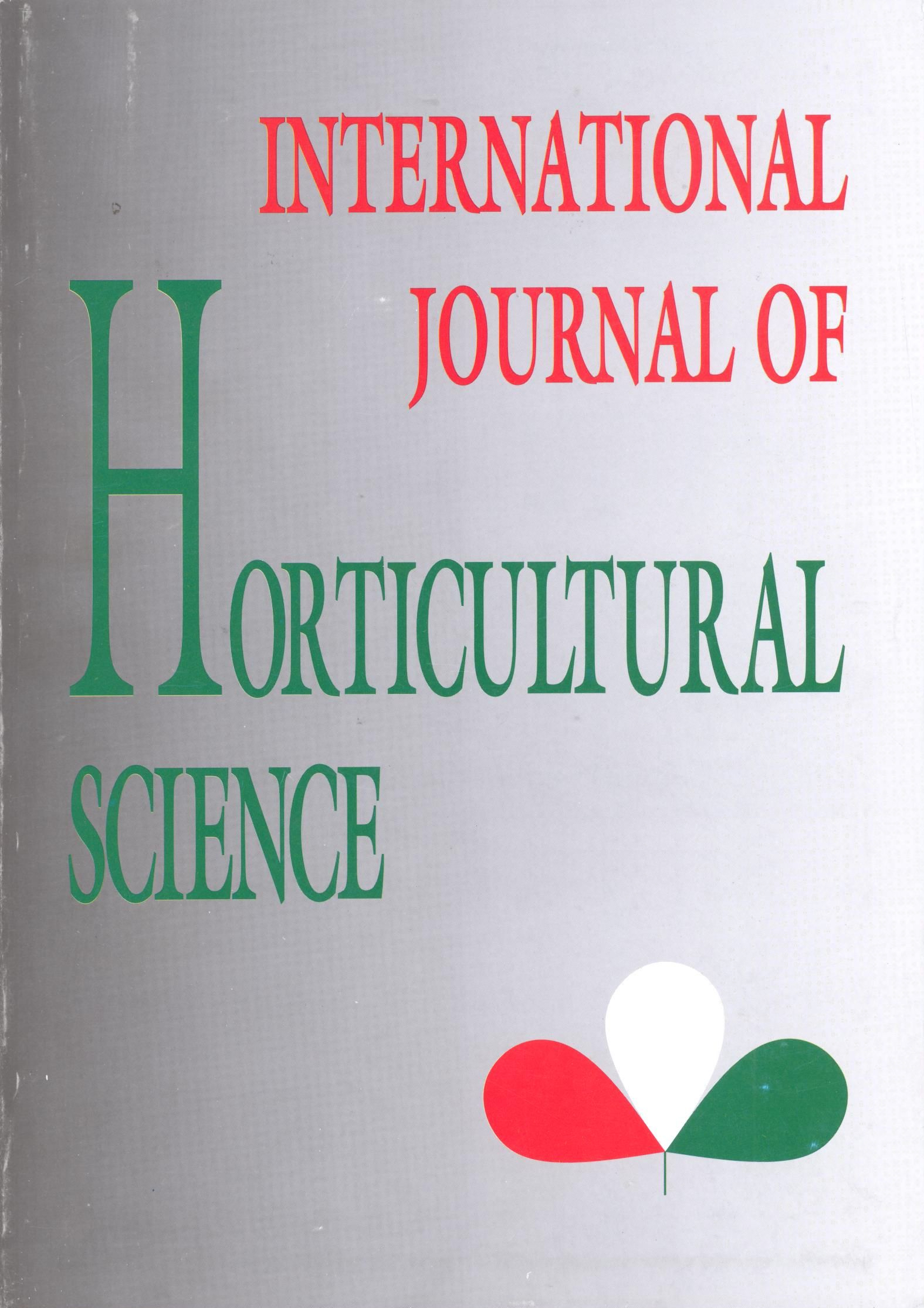 How to Cite
APA
Aryanpooya, Z., & Davarynejad, H. G. (2009). Response of sour cherry cultivar `Érdi jubileum' fruits to modified atmosphere packaging after ethephon spraying. International Journal of Horticultural Science, 15(1-2), 81-85. https://doi.org/10.31421/IJHS/15/1-2/816
Copyright (c) 2018 International Journal of Horticultural Science
This work is licensed under a Creative Commons Attribution 4.0 International License.
Abstract
Sour cherries are not adapted to long storage. The largest percentage of sour cherries reaches the consumer either directly or indirectly through the tin can or the frozen pack. Different concentrations of ethephon usually are used commercially to facilitate harvesting sour cherry fruits that this hormone influences on fruit quality. The objective of this study was effect of ethephon preharvest application on sour cherry fruits quality during storage period at modified atmosphere packaging was investigated. Modified atmosphere packaging used with 10, 15 and 75 percent for 02, CO, and N2 respectively that those held at 0 °C. This gas compounds synchronous to 0 °C temperature caused to increase shelf life postharvest of fruits. Fruit samples were evaluated at harvest date and after 6 weeks in storage. Skin fruit colour, pH, total soluble solids, titrateable acidity, sugar/acid ratio, firmness were monitored. Ethephon concentration influenced on total soluble solid, titrateable acidity, sugar/acid ratio and L* value. In more case, 225 ppm ethephon's concentration has no observable different to control samples. Thus, the best ethephon's concentration was 225 ppm ethephon's concentration.
Downloads
Download data is not yet available.