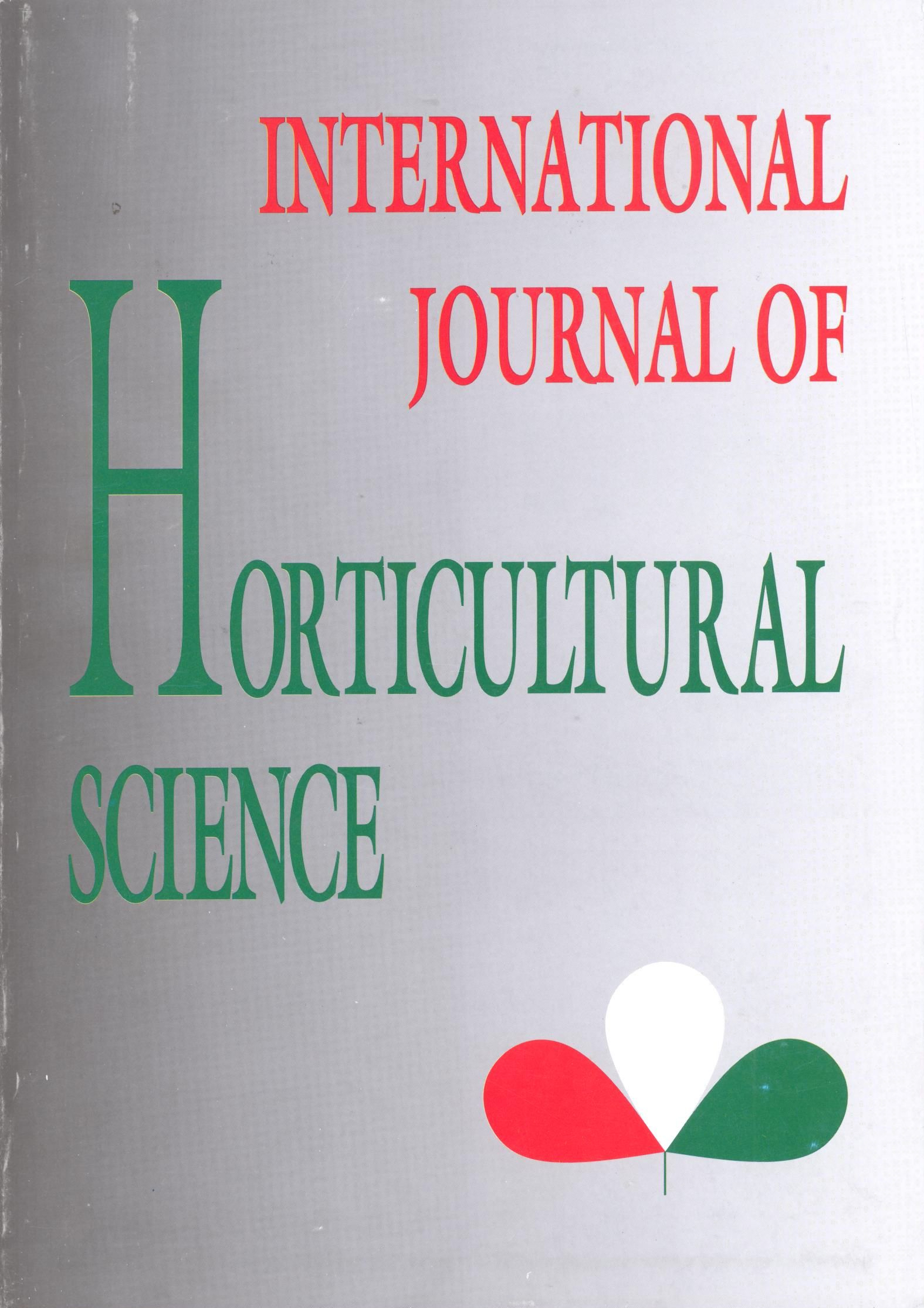 Articles
Seasonality of weather and phenology of reproductive organs of flower of sour cherry cultivars in Hungarian climatic conditions
Authors
View
Keywords
License
This is an open access article distributed under the terms of the Creative Commons Attribution License (CC BY 4.0), which permits unrestricted use, distribution, and reproduction in any medium, provided the original author and source are credited.
How To Cite
Davarynejad, H. G., Ansari, M., Szabó, T., Nyéki, J., & Szabó, Z. (2009). Seasonality of weather and phenology of reproductive organs of flower of sour cherry cultivars in Hungarian climatic conditions.
International Journal of Horticultural Science
,
15
(1-2), 75-80.
https://doi.org/10.31421/IJHS/15/1-2/815
Abstract
Sour cherry (Prunus cerasus L.) is one of the most important fruit crop grown in Hungary, The flowering phenology and pollen shedding/stigma viability ratio, in an effort to elucidate the reproductive phenology of nine economically important sour cherry cultivars (Érdi bőtermő, Debreceni bőtermő, Csengődi, Kántorjánosi 3. Pándy 279. Úfehértói fürtös, Petri, Éva, and Oblacsinszka) all widespread in the Hungary, was studied at Újfehertó climatic condition. The main aims were to investigate how possible environmental cues influence timing and development of phenophases and whether different cultivars have different seasonal responses to these cues. Likely effects of climatic changes on phenological development patterns were also considered. Our results revealed important aspects of the reproductive biology of sour cherry flowers. The amplitude of the phenophase "beginning of blossoming" between cultivars did not exceed 6 days. There is maximum 3 days difference in blooming length of different direction in each cultivar. Pándy 279 showed high variability when the position of flowers changed on the tree shoots. Újfehértói fürtös was stable in all four directions of tree. The pollen shedding period and stigma viability ratio was well synchronous. Pollen shedding phenomenon occurred in the range limitation of secretary activity of stigmas in all five cultivars. Distribution of pollen shedding over the secretary activity of stigmas is almost good. In all five cultivars maximum pollen shedding occurred about the high temperature part of the day.