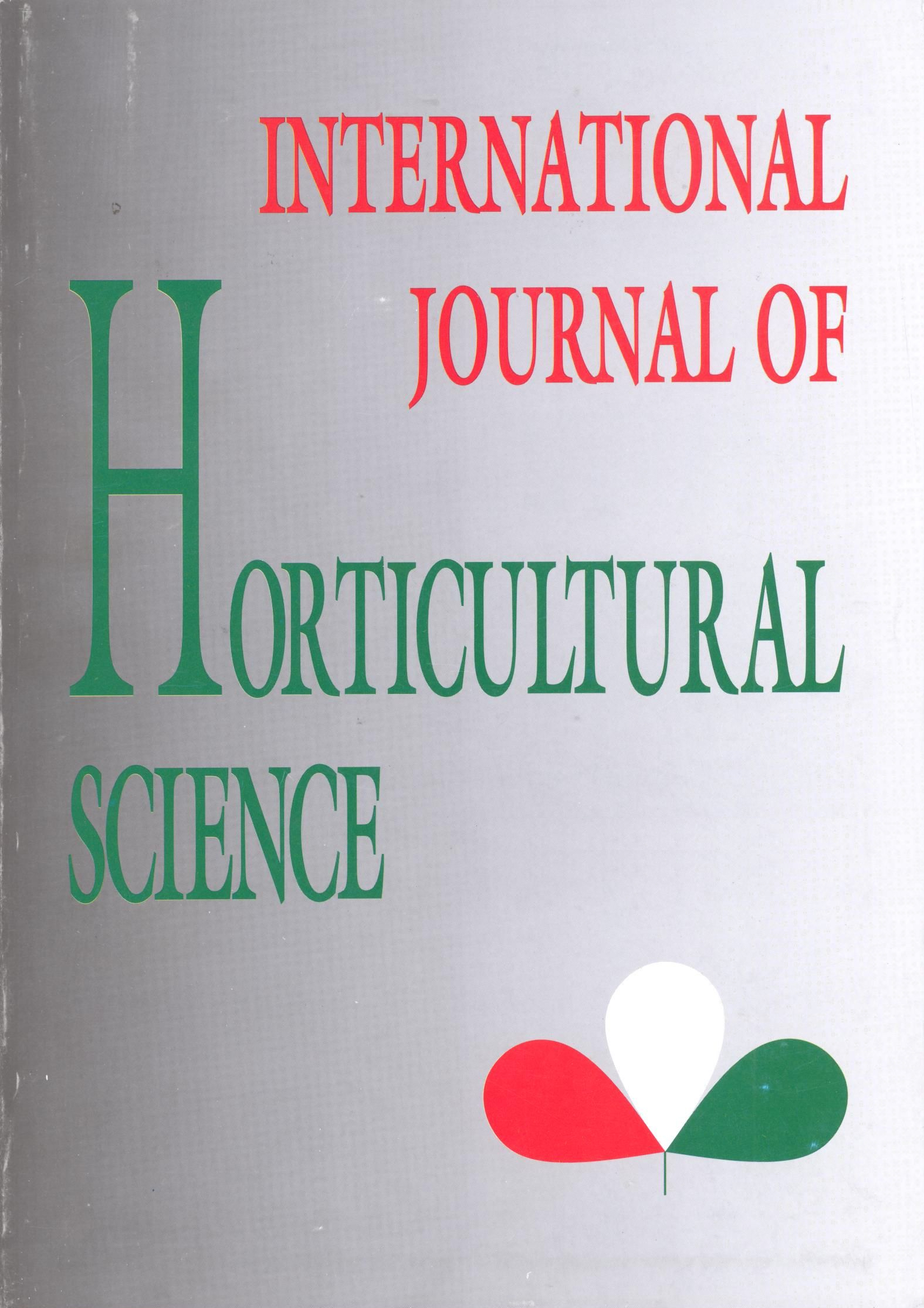 Articles
Results of experimental storage of sour cherry (Prunus cerasus L.) fruit
Authors
View
Keywords
License
Copyright (c) 2018 International Journal of Horticultural Science
This is an open access article distributed under the terms of the Creative Commons Attribution License (CC BY 4.0), which permits unrestricted use, distribution, and reproduction in any medium, provided the original author and source are credited.
How To Cite
Soltész, M., Szabó, T., Nyéki, J., Davarynejad, H. G., Aryanpooya, Z., & Szabó, Z. (2008). Results of experimental storage of sour cherry (Prunus cerasus L.) fruit.
International Journal of Horticultural Science
,
14
(1-2.), 65-78.
https://doi.org/10.31421/IJHS/14/1-2./785
Abstract
In utilisation of sour cherry cultivars, the paradigm has gradually changed in the sense that fresh consumption gained much more attention than before on a worldwide scale. Consequently, much more attention is paid to the problems connected with the storage, i.e. preservation of fresh fruit for direct consumption. It is a genuine interest of growers, traders as well as of consumers to be informed about the possibilities of preserving economically the fresh status for a longer period after harvest during the warm summer weather in addition to the lengthening of the harvest season by choosing cultivars of different dates of ripening. Recent results of purposeful experiments indicate that the storability of the fruit of 6 main Hungarian sour cherry cultivars is on the same level ('Érdi bőtermő, 'Debreceni bőtermő', 'Újfehértói fürtos', 'Kántorjánosi', 'Éva', 'Petri'). The traditional conditions facilitated the maintenance of freshness over a 5-week-long period, and the loss of volume was less than 7%. During the first 2 weeks, there was no difference between the cultivars regarding loss of volume and decay, moreover, the effect of time elapsed after harvest and of adversities of transport was not significant. It could be stated that 2 week of storing is safely feasible. We need only 2 °C temperature and 90% of relative humidity. The relations of oxygen and CO2 of the atmosphere is less decisive than temperature alone. No essential difference has been registered between the storing in plastic trays versus plastic boxes either. A study was performed to assess the modified atmosphere packaging (MAP) effect on Hungarian sour cherries growing in Iran (`Érdi bőtermő and 'Érdi jubileum') shelf life. The harvested fruits stored at 0 °C under modified atmospheres (15% 0, and 10% CO2 and 75% nitrogen) for 6 weeks. Descriptive analysis showed that sour cherry stored in control condition had a higher deterioration rate than those stored in under modified atmosphere, which showed a lower rejection rate and a longer shelf life than those stored in modified atmosphere.