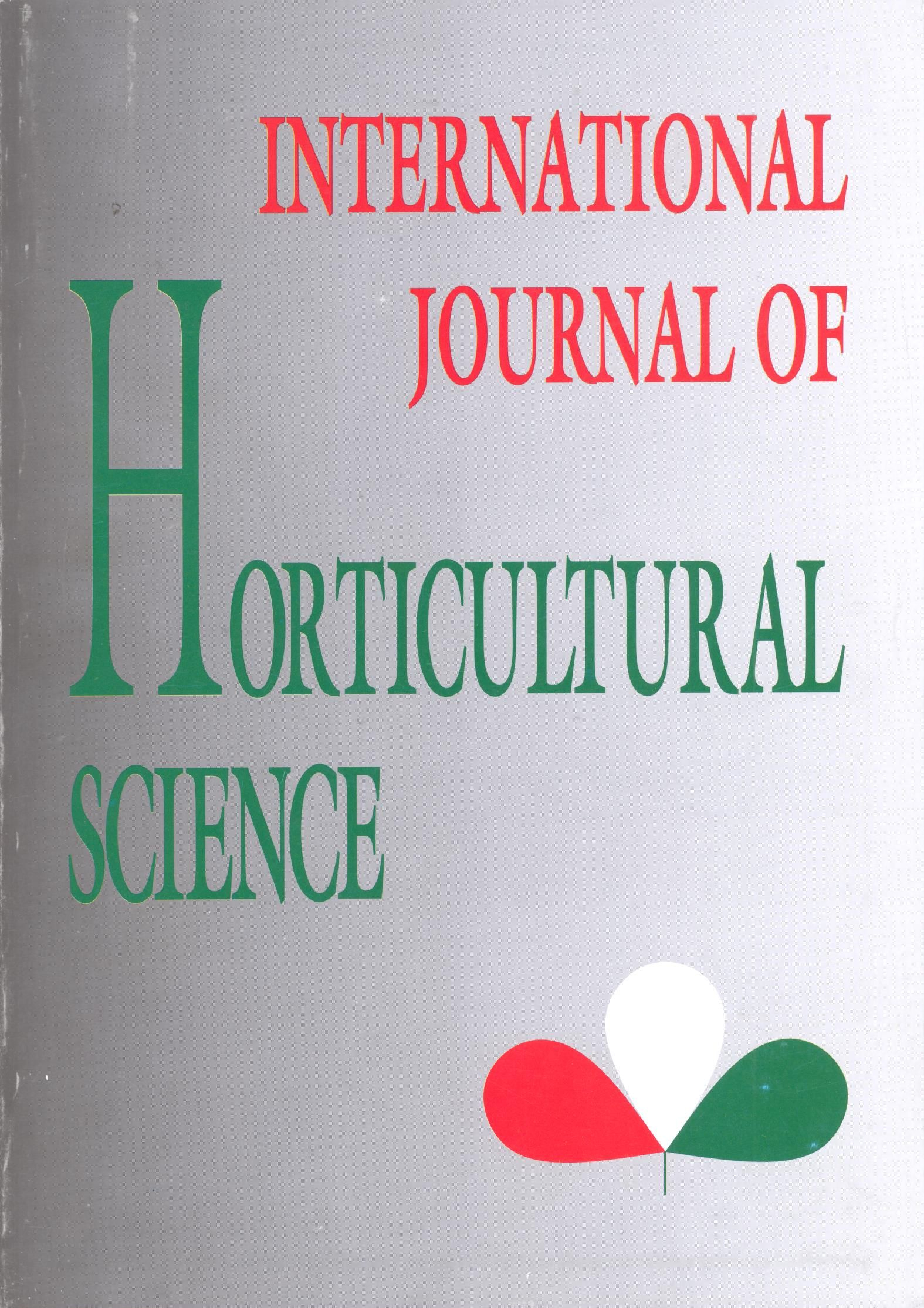 Articles
Reproductive biology of Duranta repens L. (Verbenaceae) in relation to its environment
Authors
View
Keywords
License
Copyright (c) 2018 International Journal of Horticultural Science
This is an open access article distributed under the terms of the Creative Commons Attribution License (CC BY 4.0), which permits unrestricted use, distribution, and reproduction in any medium, provided the original author and source are credited.
How To Cite
Sharma, D., Rana, A., Chauhan, S., & Chauhan, S. V. S. (2008). Reproductive biology of Duranta repens L. (Verbenaceae) in relation to its environment.
International Journal of Horticultural Science
,
14
(3), 51-55.
https://doi.org/10.31421/IJHS/14/3/803
Abstract
Impact of environmental changes (temperature and RH) on reproductive biology in Duranta repens (Verbenaceae) growing at ten different sites of Agra was studied. It flowers throughout the year, with optimum flowering in September. The flowers are arranged in loose clusters on terminal or axillary racemes. They are either blue or lavender in colour, hermaphrodite, actinomorphic and complete. The plants exhibit floral polymorphism (increase and decrease in number of petals and stamens) and considerable variation in extent of pollen fertility, floral density, insect pollinators and fruit-set percentage. The changes in temperature and relative humidity during the entire flowering period, was found associated with the variation in floral structure, pollen fertility and fruit-set percentage. Based on the percentage of fruit-set during different seasons of a year, there were three distinct periods, namely maximum, moderate and minimum periods. The present paper deals with the comparative view of reproductive biology of this ornamental plant in these periods. During the months of August—November when temperature ranges between 13.7-36.6 °C and RH between 79-89% the plant exhibits maximum fruit-set percentage (68-85%). This was associated with maximum flowering, increase in floral size, and increase in visitation rates of pollinators and higher degree of pollen fertility. On the other hand, with temperature reaching to the maximum (15.1-41.5 °C) and reduction in RH (14.1-41.3%), the percentage of fruit-set was reduced to the minimum (21-30%). During this period, number of flowers/plant, floral size, pollen fertility, visitation rates of pollinators were reduced to the minimum. During this period floral polymorphism was also 'recorded.