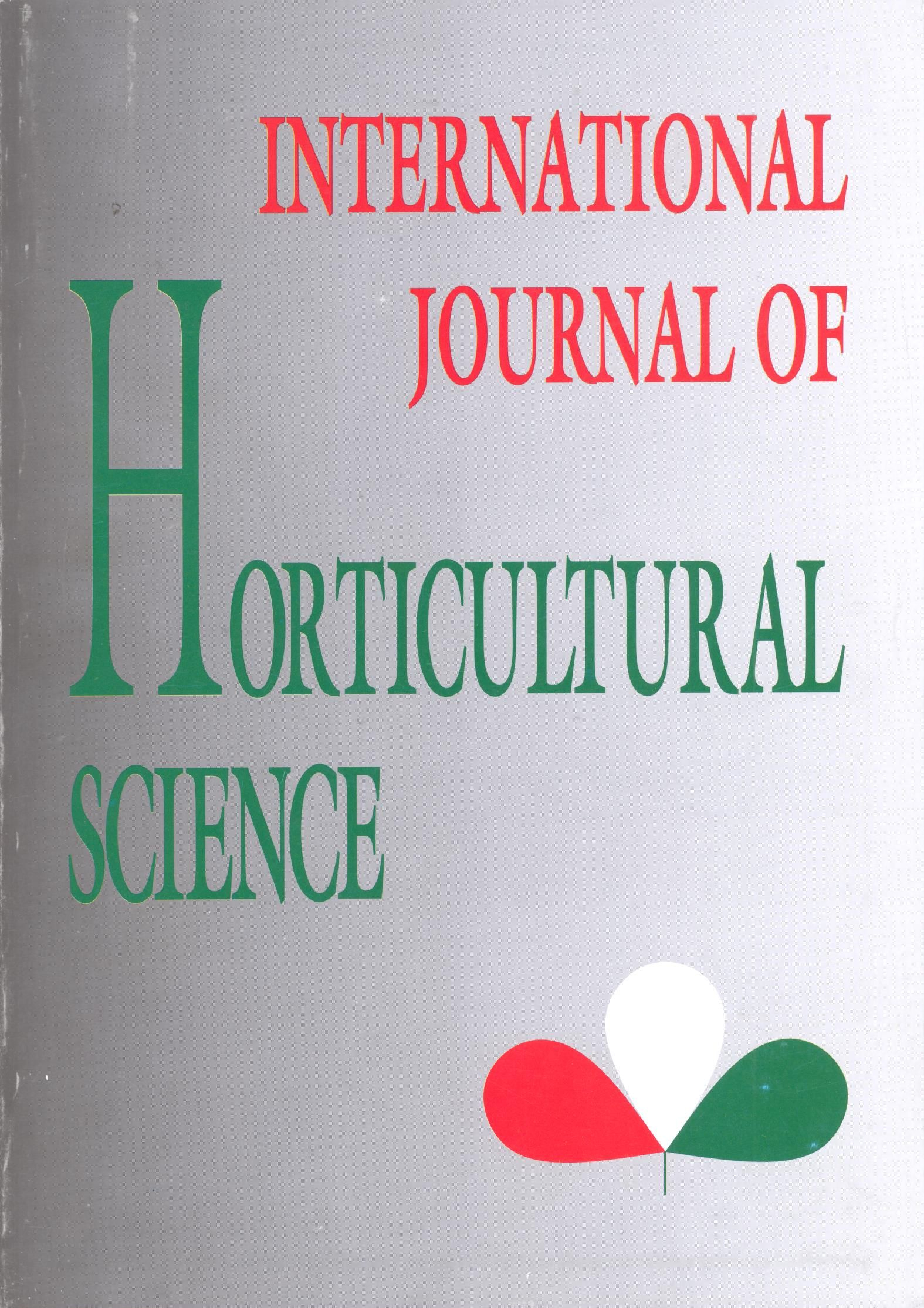 Vol. 12 No. 3 (2006)
Articles
Comparative study of different fertile groups in plums
https://doi.org/10.31421/IJHS/12/3/662
View
Keywords
How to Cite
Surányi, D. (2006). Comparative study of different fertile groups in plums. International Journal of Horticultural Science, 12(3), 71–76. https://doi.org/10.31421/IJHS/12/3/662
License
Copyright (c) 2018 International Journal of Horticultural Science
This is an open access article distributed under the terms of the Creative Commons Attribution License (CC BY 4.0), which permits unrestricted use, distribution, and reproduction in any medium, provided the original author and source are credited.
Abstract
The plum traditional fruit species in Hungary, several local cultivars was born in the different grower's districts. The author that investigated, that are morphological differences between an odds find self-fertile, self sterile (with functional stamens) and male sterile plum cultivars. For it thought about main questions of a scientific debate sown up and the study this way gave reactions totalize. There were in three fertile groups 8-8 type of feature plum cultivars in periods of 1992-2001, respectively 1993-1999. It was founded by author big odds found the troops on the basis of 9 traits between. Pistil length of self sterile cultivars very typical, such as sesquipedalian flower peduncle of the self-fertile plums and the hypoandry of male sterile cultivars. The relative stamen number and the pollen viability as well significant odds gave.
The average fruit mass and sharka infection of self-fertile plums this troops extreme work. According to cultivar's averages the shark symptoms standard the right correlation the singular traits, but those one part of her with each other not shown connection.
The annuity potencies underdeveloped the troops behind and the troops within cultivar's differences had case significance. The results usable the male sterile cultivars and progeny further its investments.
Downloads
Download data is not yet available.