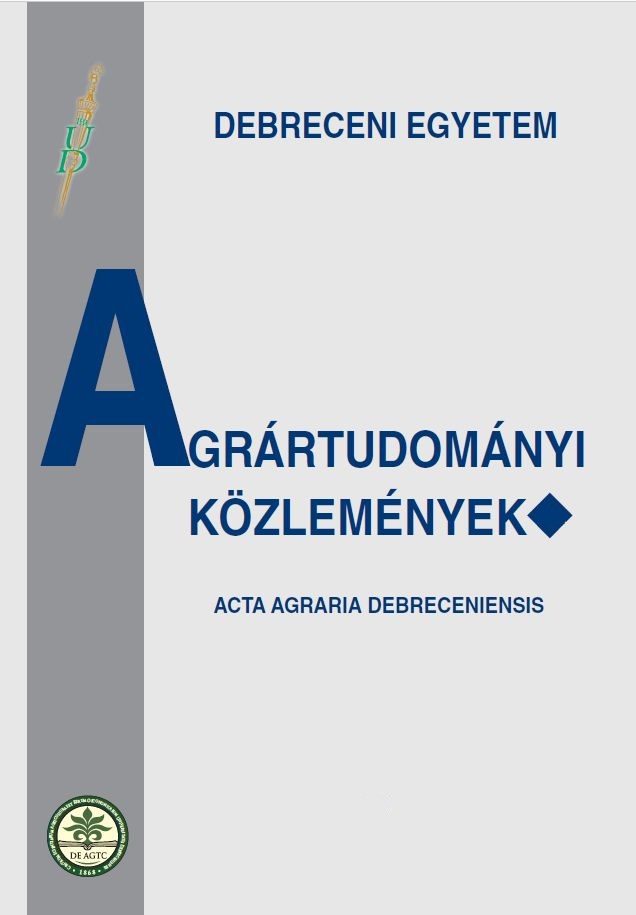 No. 32 (2008)
Articles
Response of sugar beet to different foliar fertilizers
Published
December 21, 2008
https://doi.org/10.34101/actaagrar/32/3027
View
Keywords
How to Cite
Ungai, D., & Győri, Z. (2008). Response of sugar beet to different foliar fertilizers. Acta Agraria Debreceniensis, (32), 127–136. https://doi.org/10.34101/actaagrar/32/3027
Abstract
The yield and quality of the sugar beet are mainly determined by level crop production system; therefore the effects of foliar fertilization were studied. Our field trials were carried out in 2005  and 2006 in Hajdúböszörmény, at two experimental sites. In our trials the effects of Biomit Plussz, Fitohorm and Kelcare Cu (having high Cu content) as foliar fertilizers, as well as a fungicide with high sulphur content, Cosavet DF, were studied and
compared. Effects of treatments were studied in four replicates. 
We took root samples at 4 week intervals, starting in August. The quality of root (sucrose, potassium, sodium and alfa-amino N content) was determined from filtrated beet broth, by an automatic beet laboratory system, called VENEMA. Leaf samples were taken three times in the growing season, element composition was measured by ICP-OES.
We found that the crop and the sugar yield were significantly influenced by the foliar treatments both of the two years.
Downloads
Download data is not yet available.