Articles
Examination of extensographical parameters of winter wheat (Triticum aestivum) flour
Published
November 2, 2009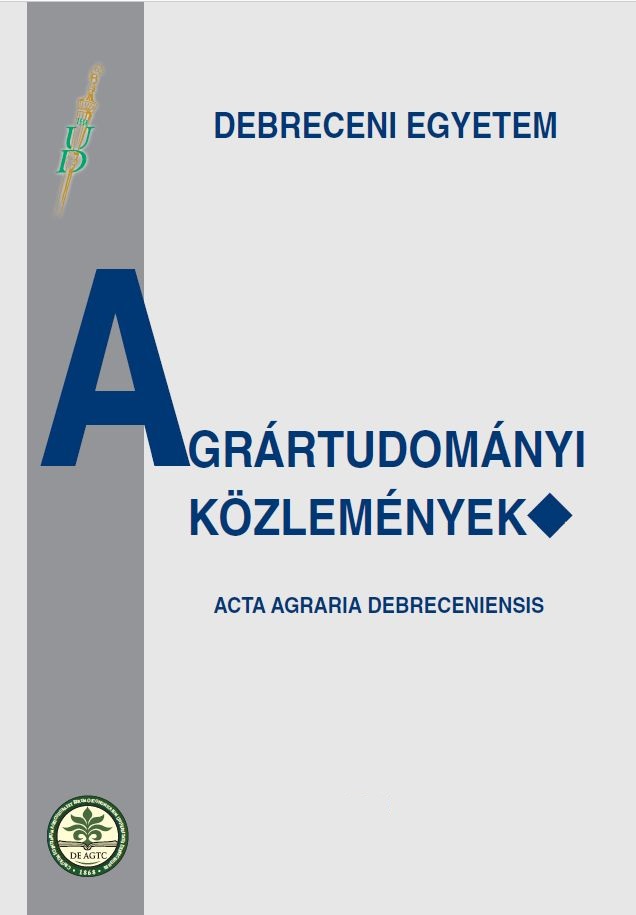 APA
Pongráczné Barancsi, Ágnes, Győri, Z., & Tarján, Z. (2009). Examination of extensographical parameters of winter wheat (Triticum aestivum) flour. Acta Agraria Debreceniensis, (36), 109–115. https://doi.org/10.34101/actaagrar/36/2800
In the trade of the European Union principally the analysis of alveographical and extensographical parameters mean the acceptance system.
In the present study we analysed the extensographical parameters of 10 winter wheat varieties breed by the Cereal Research Non Profit Company with Brabender extensigraph and we made a comparison, correlation among the results. The examinations with Brabender the following among: show the GK Kalász and the GK Élet varieties show high resistance of extension and the GK Petur variety produces high extensibility. The GK Garaboly has shown low extensibility and energy. The other parameters had different values in the examined three years. The measurings with SMS2 Texture Analyser show middle positive correlation between extensibility and subarea. There are weak correlation between at the significantial level in the 90, 135 resistence of extension by Brabender and by SMS2 Texture Analyser and in the 45 extensibility by Brabender and by SMS2 Texture Analyser of relaxed dough. There is no correlation among other parameters. 
Downloads
Download data is not yet available.