No 74 (2018)
Articles
Analysis of different fertilization settings' effect in the case of the summer savory's (Satureja hortensis L.) yield and active agents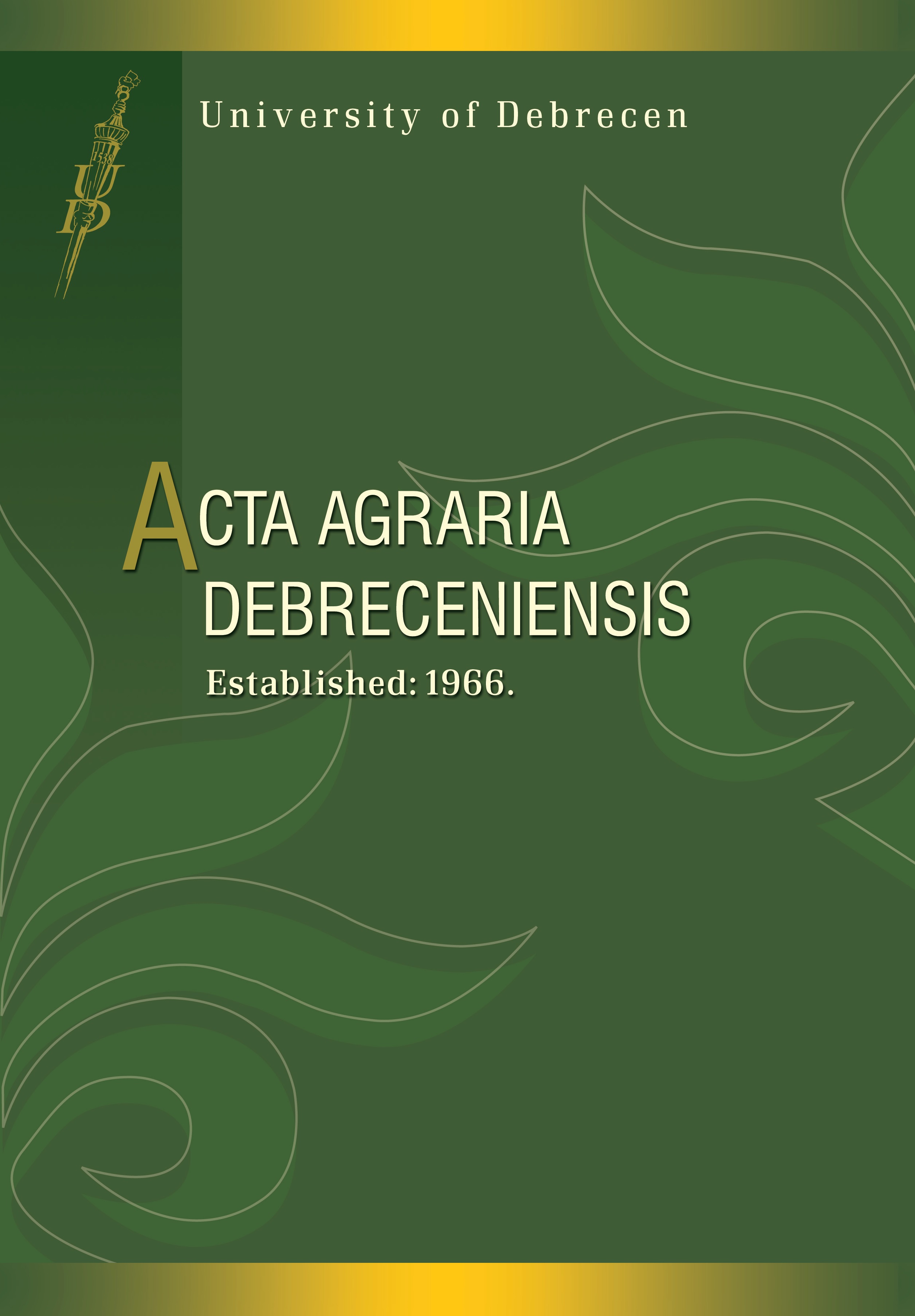 How to Cite
APA
Lelesz, J., & Csajbók, J. (2018). Analysis of different fertilization settings' effect in the case of the summer savory's (Satureja hortensis L.) yield and active agents. Acta Agraria Debreceniensis, (74), 101-105. https://doi.org/10.34101/actaagrar/74/1672
This work is licensed under a Creative Commons Attribution 4.0 International License.
Abstract
During our research we investigated the Mediterranean summer savory's (Satureja hortensis L.) nutrient requirement with different fertilization settings in a small plot trial. We measured the medicinal plant's raw and dry drug mass, and the presence of the main essential oil active agents under the different fertilization settings using SPME (Solid phase microextraction) and GC-MS (Gas Chromatograph mass spectrometer). From the drug's raw and dry mass perspective, based on the obtained results, in our opinion, the N30P40K60 nutrient requirements were ideal in 2015, while the N60P80K120 nutrient requirement showed the best values in 2016. A significant relationship is assumed between the different fertilization settings and the essential oil active agents' distribution. During the analysis of data, we compared three of the savory's essential oil active agents' percentage of presence in the nutrient requirement samples.
Downloads
Download data is not yet available.