Articles
The role of green manure crops in Hungarian plant production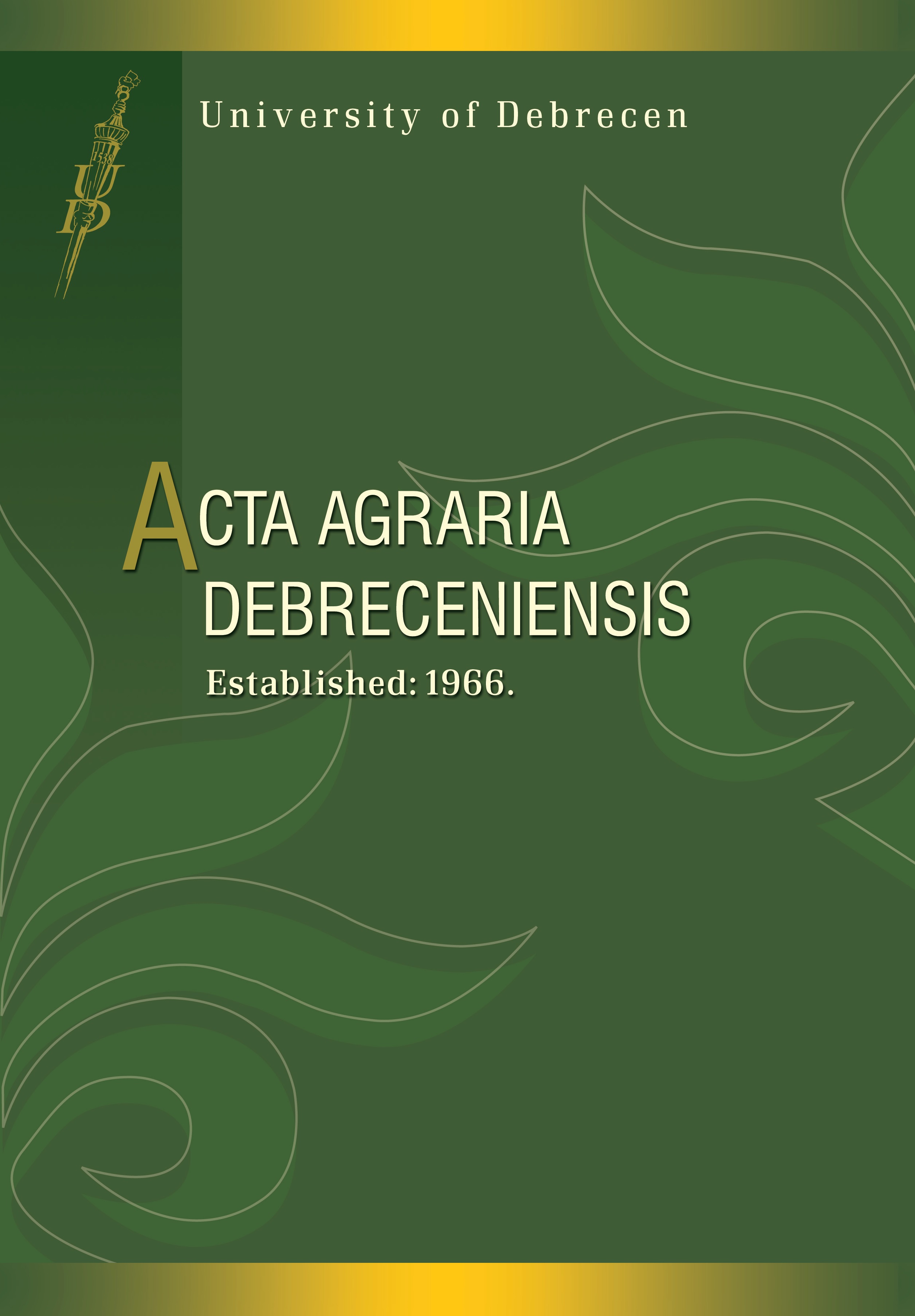 APA
Fekete, Ágnes, & Pepó, P. (2018). The role of green manure crops in Hungarian plant production. Acta Agraria Debreceniensis, (74), 49–53. https://doi.org/10.34101/actaagrar/74/1663
According to the data of KSH (Hungarian Central Statistical Office), the sowing area of cereals in the crop year 2016 was over 2.56 million ha, on which winter wheat and maize were produced in a rate of around 50–50%. Regarding these data it is obvious that the domestic cropping structure has been simplified and become unilateral. This unfavourable crop rotation system causes several problems. The number of Hungarian livestock decreased in the past decades. The amount of manure was 24 million tons in 1960, but only hardly 4.5 million tons of organic manure was applied in 2016. Therefore, the importance of other possibilities, alternatives for organic matter recovery have become enhanced. This is especially important from the aspect of sustainable plant production. The fact that the European Union has introduced new directives for subsidiaries in 2015 has to be noted as well.
The objective of the set experiment is to find new technological solutions that are suitable for the execution of sustainable plant production by inadequate crop rotation, organic substance recovery conditions or under more unfavourable climatic conditions.
Downloads
Download data is not yet available.