No 74 (2018)
Articles
The effect of sowing date and plant density on the yield of maize (Zea mays L.) under different weather conditions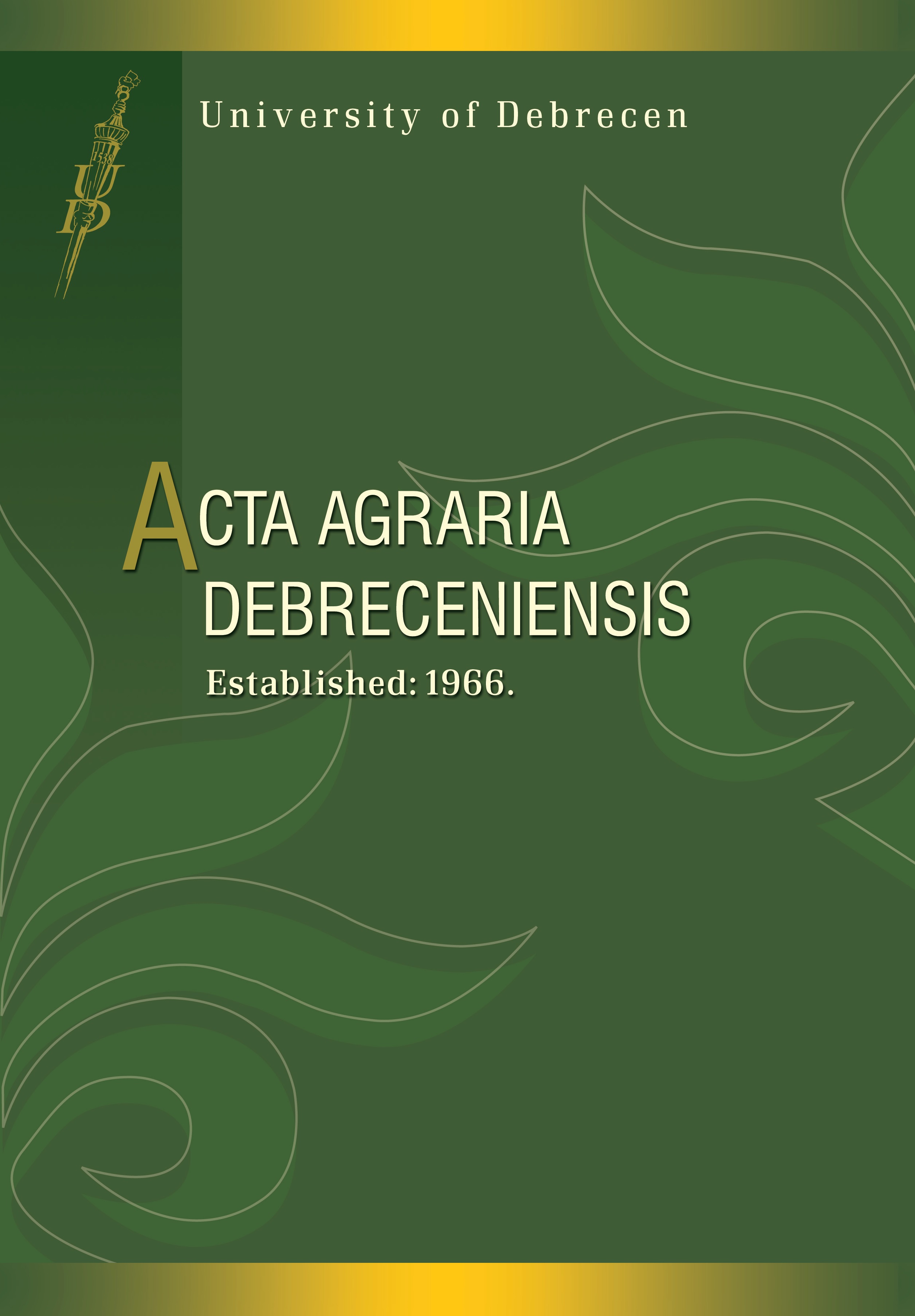 How to Cite
APA
Tótin, Ákos, & Pepó, P. (2018). The effect of sowing date and plant density on the yield of maize (Zea mays L.) under different weather conditions. Acta Agraria Debreceniensis, (74), 205-208. https://doi.org/10.34101/actaagrar/74/1692
This work is licensed under a Creative Commons Attribution 4.0 International License.
Abstract
Maize has high productivity and produces huge vegetative and generative phytomass, but this crop is very sensitive to agroecological (mainly to climatic, partly to pedological conditions) and agrotechnical circumstances. In Hungary, maize is grown on 1.1–1.2 million hectares, the national average yields vary between 4–7 t ha-1 depending on the year and the intensity of production technology. The longterm experiment was set up in 2015–2016 on chernozem soil in the Hajdúság (eastern Hungary). The maize research was set up on chernozem soil at the Látókép MÉK (Faculty of Agricultural and Food Sciences and Environmental Management) research area of the University of Debrecen. We examined the following commonly used hybrids of Hungary: SY ARIOSO (FAO 300), P9074 (FAO 310), P9486 (FAO 360), SY Octavius (FAO 400), GK Kenéz (FAO 410), DKC 4943 (FAO 410). The experiment was set up in three different plant densities. These were 60, 76, 90 thousand plant ha-1. The experiment was set up with three different sowing dates, early, average and late sowing. The yield was measured using a special plot harvester (Sampo Rosenlew 2010), measuring the weight of the harvested plot and also taking a sample from it. As a next step, we calculated the yield (t ha-1) of each plot at 14% of moisture content to compare them to each other. We evaluated the obtained data using Microsoft Excel 2015.
Downloads
Download data is not yet available.