No 74 (2018)
Articles
The effect of sowing date and plant density of winter oilseed rape (Brassica napus var. napus f. biennis L.) population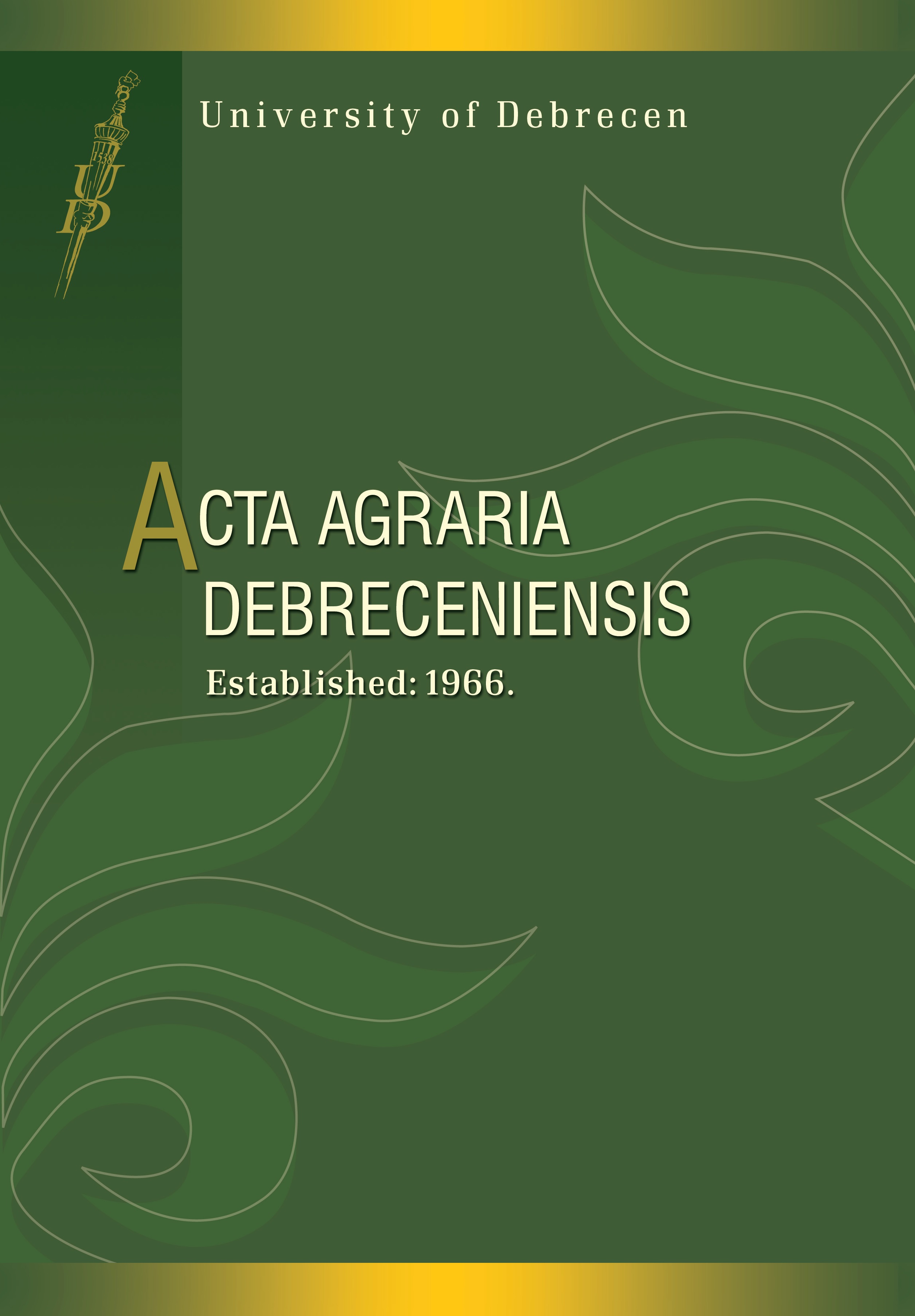 How to Cite
APA
Vincze, Éva, & Pepó, P. (2018). The effect of sowing date and plant density of winter oilseed rape (Brassica napus var. napus f. biennis L.) population. Acta Agraria Debreceniensis, (74), 213-215. https://doi.org/10.34101/actaagrar/74/1694
This work is licensed under a Creative Commons Attribution 4.0 International License.
Abstract
The experiment has been set up in the University of Debrecen Látókép Experimental Station in three different years (2014, 2015 and 2016), three different plant densities 200, 350 and 500 thousand ha-1, four replications of the same nutrient supply with using a line spacing of 45 cm. In the experiment, the fore crop was winter wheat in each year. The amount of weeds was observed five times in the last experimental year (2016/2017). In the three experimental years, the highest yield was harvested from the early sowing plot with the highest plant density. On the basis of the Pearson's correlation analysis there was significant negative correlation (r=-0.583) between the effect of the annual year and yield of the hybrid.
Downloads
Download data is not yet available.