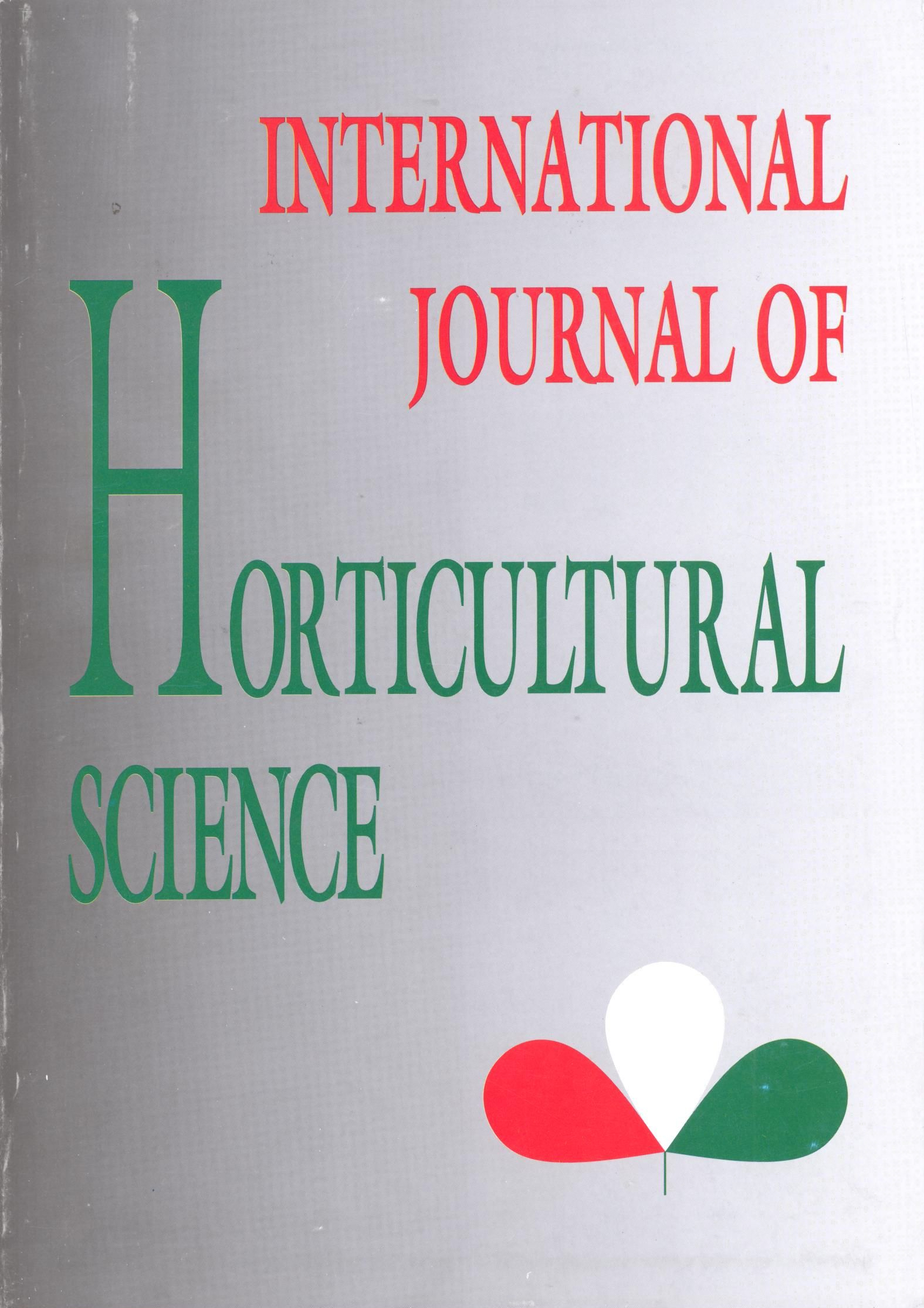 Articles
The effect of day and night temperatures on apple skin colour formation
Authors
View
Keywords
License
Copyright (c) 2018 International Journal of Horticultural Science
This is an open access article distributed under the terms of the Creative Commons Attribution License (CC BY 4.0), which permits unrestricted use, distribution, and reproduction in any medium, provided the original author and source are credited.
How To Cite
Lakatos, L., Szabó, T., Szabó, Z., Soltész, M., Zhongfu, S., Wang, Y., & Nyéki, J. (2008). The effect of day and night temperatures on apple skin colour formation.
International Journal of Horticultural Science
,
14
(1-2.), 21-25.
https://doi.org/10.31421/IJHS/14/1-2./776
Abstract
The colour of fruits is considered to be an important quality indicator. Saleability greatly depends on how well covered the colour is of the specific type of fruits. It is a well-known phenomenon by growers that apples get nicer colours in one year while in other years the basically red and green colour cultivars can be differentiated only by morphological characteristic features. Cover colour is one of the phenometric variables and it is a well-known fact that significant differences can be experienced year by year. The experienced oscillation can be the cause of inappropriate water- and nutriment supply, however it can be the result of some kind of plant disease, extremely high or low temperature, setting rate above the average and outstanding fruit density. In the present examination it is postulated that the degree of cover colour is mostly influenced by day and night temperature. Therefore, our study aims to find out whether it is true or not. Cover colour belongs to those phenometric characteristic features, only the final value of which is taken into consideration; due to their nature of establishment or forming time it seems useless to follow closely the change in the time of vegetation. However, determining the start of colouring and knowing the dynamics of full colouring could carry very important information for growers. If it is possible to determine the curve describing the time change of colouring, we have a possibility to estimate it by means of enviroment variables. So it is also possible to model pigmentation in the future. Knowing this, colouring irrigation could be made more efficient in the future. For this, as a first step, it is inevitable to find out what the relationship is between the main meteorogical variables, namely day and night temperature and the difference between day and night temperature, and colour cover. In this study we summarize and show these interrelations.