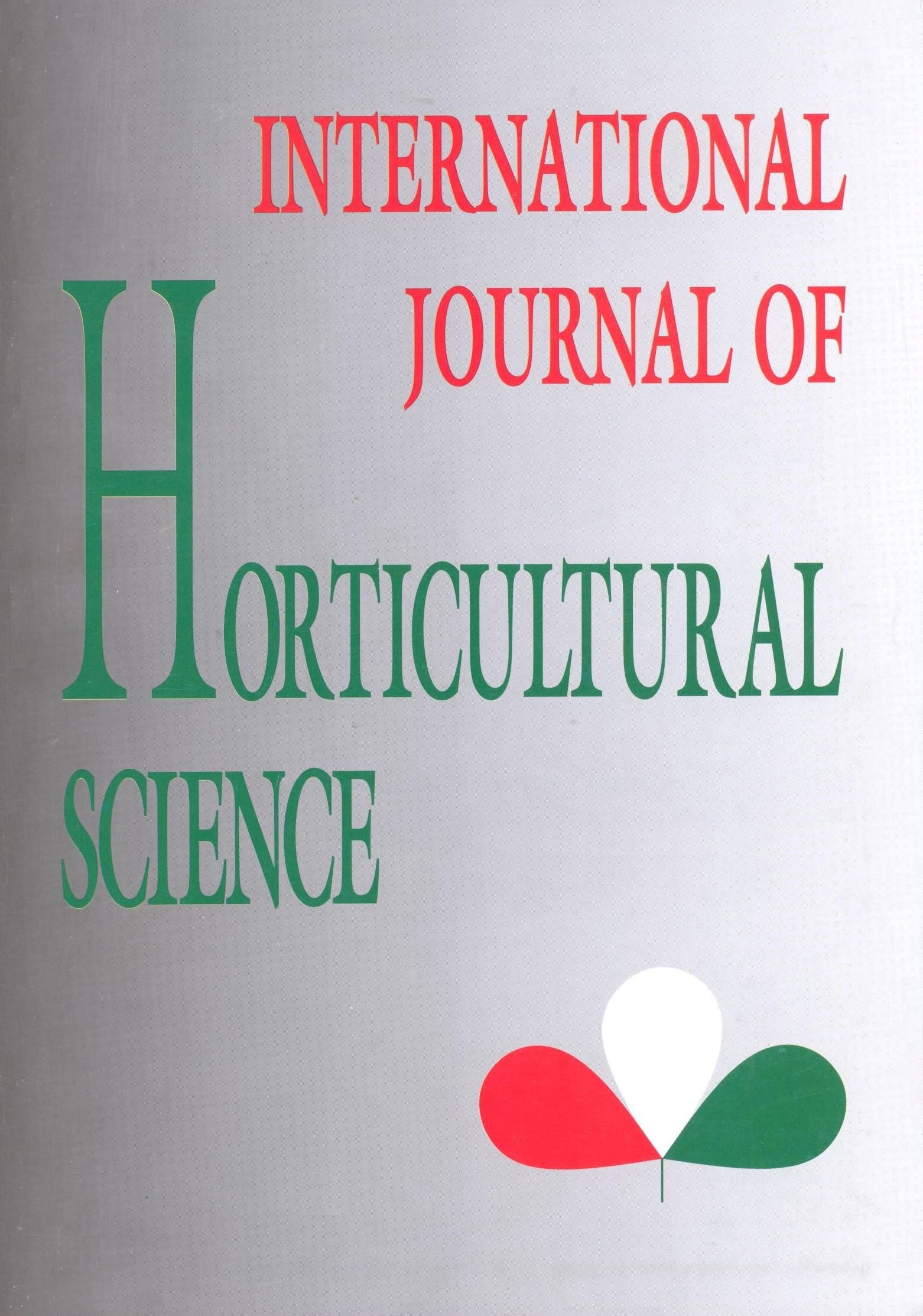 Vol. 26 (2020)
Articles
Growth and yield performance of garlic varieties under zero-tillage and tillage system
https://doi.org/10.31421/IJHS/26/2020/6065
View
Keywords
How to Cite
Rahman, M. M., Hossain, M., Rahman, M. H., Rahim, M. A., & Islam, M. T. (2020). Growth and yield performance of garlic varieties under zero-tillage and tillage system. International Journal of Horticultural Science, 26, 46–54. https://doi.org/10.31421/IJHS/26/2020/6065
License
Copyright (c) 2020 International Journal of Horticultural Science
This work is licensed under a Creative Commons Attribution 4.0 International License.
This is an open access article distributed under the terms of the Creative Commons Attribution License (CC BY 4.0), which permits unrestricted use, distribution, and reproduction in any medium, provided the original author and source are credited.
Abstract
Bangladesh Agricultural University (BAU) developed four garlic variety viz., BAU Garlic-1; BAU Garlic-2; BAU Garlic-3; and BAU Garlic-4 were tested under two cultivation systems viz., zero-tillage and tillage to find out a suitable variety for zero-tillage system. This study was conducted following randomized complete block design with three replicates. Results showed that planting system had significant influenced on growth, yield contributing traits and bulb yield of garlic. It was also observed that all the studied traits were higher in zero-tillage condition as compared to tillage system. There were significant variations noticed among the garlic varieties on plant growth and yield traits. However, in combination of planting system and variety, it was found that BAU Garlic-3 performed superior on plant growth and bulb yield of garlic under zero-tillage system. From the findings of this study, it can be concluded that BAU Garlic-3 could be useful technology for cultivation of garlic in zero-tillage system.
Downloads
Download data is not yet available.
References
Abdel-Razzak, H. S., El-Sharkawy, G. A. (2013): Effect of biofertilizer and humic acid applications on growth, yield, quality and storability of two garlic (Allium sativum L.) cultivars. Asian Journal of Crop Science 5:48-64.
Agusti, K. T. (1990): Therapeutic and medicinal values of onions and garlic. p: 99-104. In Brewster, J. L and Rabinowitvh, H. D. eds) Onions and Allied Crops. V. 3. CRC Press, Inc; 1990.
Alam, M. S., Rahim, M. A., Simon, P. W. (2010): Performance evaluation of garlic germplasms under dry land condition. Journal of Agroforestry Systems and Environmental Quality 3 (2): 43-45.
Alam, M. S., Rahim, M. A., Simon, P. W. (2010): Standardization of production technology for garlic under dry and wet land conditions. Journal of Agroforestry and Environment 3(2):5-8.
Augusti, K. T. (1977): Hypocholesterolaemic effect of garlic (Allium sativum L.). Indian Journal of Experimental Biology 15(6): 489-490.
BBS. (2014): Monthly Statistically Bulletin, December-2014. Bangladesh Bureau of Statistics, Statistics Division, Ministry of Planning, Government of the People's Republic of Bangladesh.
Derpsch, R., Friedrich, T., Kassam, A. Hongwen, L. (2010): Current status of adoption of no-till farming in the world and some of its main benefits. International Journal of Agricultural and Biological Engineering 3(1):1-25. doi: 10.3965/ j.issn.1934-6344.2010.01.0-0
Gomez, K. A., Gomez, A. A. (1984): Statistical Procedure for Agricultural Research. John Wiely and Sons. Inc. New York.
Islah, M. H. (2010): Response of garlic (Allium sativum L.) to some sources of organic fertilizers under North Sinai conditions. Research Journal Agriculture and Biological Science 6(6):928-936.
Islam, M. R., Uddin, M. K., Mian, M. A. K., Zaman, R., Hossain, J. (2015): Performance of garlic (Allium sativum L.) genotypes after transplant aman rice harvest under zero tillage mulched condition. International Journal of Applied Sciences and Biotechnology 3(1): 26-30. doi: 10.3126/ijasbt.v3i1.11216
Jamil, M., Munir, M., Qasim, M., Baloch, J., Rehman, K. (2005): Effect of different types of mulches and their duration on the growth and yield of garlic (Allium sativum L.). International Journal of Agriculture and Biology 7(4): 588-591.
Jones, M. G., Hughes, J., Tregova, A., Milne, J., Tomsett, A. B., Collin, H. A. (2004): Biosynthesis of the flavor precursors of onion and garlic. Journal of Experimental Botany 55(404):1903-1918. doi: 10.1093/jxb/erh138
Kabir, M. A., Rahim, M. A., Taj, H. F. El., Majumder, D. A. N., Mahmood, S. (2011): Effects of tillage and different thicknesses of water hyacinth mulch on the growth and yield of garlic. Journal of Environmental Science and Natural Resources 4(2):19-26.
Kabir, M. A., Rahim, M. A., Majumder, D. A. N., Iqbal, T. M. T. (2013). Effect of mulching and tillage on yield and keeping quality of garlic (Allium sativum L.). Bangladesh Journal of Agricultural Research 38(1):115-125.
Karaye, A. K., Yakubu, A. I. (2006): Influence of intra-row spacing and mulching on weed growth and bulb yield of garlic (Allium sativum L.) in Sokoto, Nigeria. African Journal of Biotechnology 5 (3):260-264. doi:10.5897/AJB05.325
Kurian, J. C. (1995): Plant that Heal (1st edn.) Oriental Watchman Publishing House, Punc., India. P.31
Pokhrel, A., Soni, P. (2018): An investigation into a resource and environmentally sustainable system: zero tillage lentil and garlic production in Nepal. Agroecology and Sustainable Food Systems 42(9):982-1002. doi.org/10.1080/21683565. 2018.1487359
Poldma, P., Merivee, A., Pae, A., Justus, K. (2005): Influence of planting time on the development, yield and quality of garlic. Acta Horticulturae 68(6): 333-338. doi: 10.17660/ActaHortic.2005.688.49
Puget, P., Lal, R. (2005): Soil organic carbon and nitrogen in a Mollisol in central Ohio as affected by tillage and land use. Soil and Tillage Research 80:201-213. doi.org/10.1016/ j.still.2004.03.018
Purseglove, J.W. (1975). Tropical Crops: Monocotyledons, ELBS Longman, London, pp. 52-56.
Tucak, M., Cupic, T., Popovic, S., Stjepanovic, M., Gantner, R., Meglic, V. (2009): Agronomic evaluation and utilization of red clover (Trifolium pratense L.) germplasm. Notulae Botanicae Horti Agrobotanici Cluj-Napoca 37:206-210.
Wang, H., Li, X., Shen, D., Oiu, Y., Song, J. (2014): Diversity evaluation of morphological traits and allicin content in garlic (Allium sativum L.) from China. Euphytica 198: 243-254