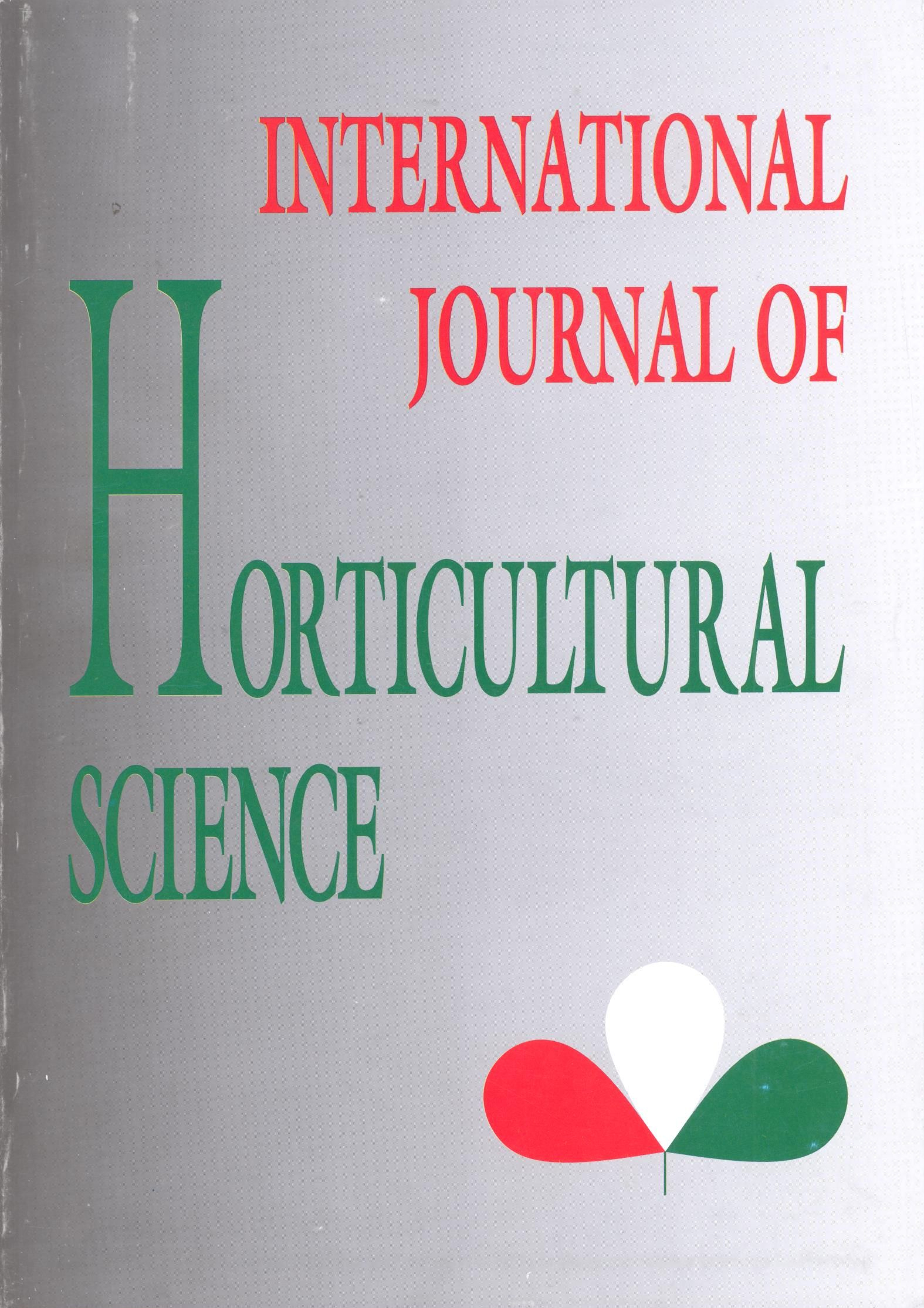 Vol. 5 No. 3-4 (1999)
Articles
Effect of the placement of self-incompatible apricot varieties on their yield in commercial plantations
Published
September 13, 1999
https://doi.org/10.31421/IJHS/5/3-4/51
View
Keywords
How to Cite
Nyéki, J., & Szabó, Z. (1999). Effect of the placement of self-incompatible apricot varieties on their yield in commercial plantations. International Journal of Horticultural Science, 5(3-4), 82–86. https://doi.org/10.31421/IJHS/5/3-4/51
License
Copyright (c) 2018 International Journal of Horticultural Science
This is an open access article distributed under the terms of the Creative Commons Attribution License (CC BY 4.0), which permits unrestricted use, distribution, and reproduction in any medium, provided the original author and source are credited.
Abstract
Earlier studies concerning self-, free- and cross- fertilization of apricot varieties grown in Hungary, proved the existence of self-sterile as well as self-fertile varieties within the recommended assortment. The self-sterile and partially self-fertile varieties should be planted in association with polliniser varieties, only. The present paper reports about the yields of trees of the widely grown, self-sterile local variety, Ceglédi óriás (Giant of Cegléd), depending on the distance of adequate polliniser trees. In the univarietal, 27 row-wide block of the relevant variety, an efficient polliniser, Magyar kajszi was planted to the 10th and 19th row. In the close vicinity, another block of polliniser, Rózsakajszi C. 320 was located. The number of fruits set per tree has been counted or estimated in two consecutive years. In both seasons, the yield of the Ceglédi óriás trees diminished with the growing distance from the nearest polliniser trees. Those trees in the center of the block, between the two (10th and 19th) rows of Magyar kajszi bore acceptable yield (40 kg/tree in 1987), however, considerable reduction of the number of the fruits set was stated already in the 4-5th row from the polliniser away. Similar gradient of fruit set was apparent in relation to the neighbouring block of Rózsakajszi C 320. The beneficial effect of the vicinity of polliniser varieties was obvious as far as the distance of the 10th row. Taking into consideration the self-sterility, the early blooming time and the poor fertilization of the variety Ceglédi óriás, a planting design of associating it with at least two polliniser varieties (e.g. Gönci magyar kajszi and Ceglédi bíbor) is highly recommended. On the basis also of earlier results, a proposal has been developed for the association of apricot varieties as recommendations for optimising yields. Blooming time, fertilizing potential, schedule of the picking season and market possibilities have to be considered simultaneously.
Downloads
Download data is not yet available.