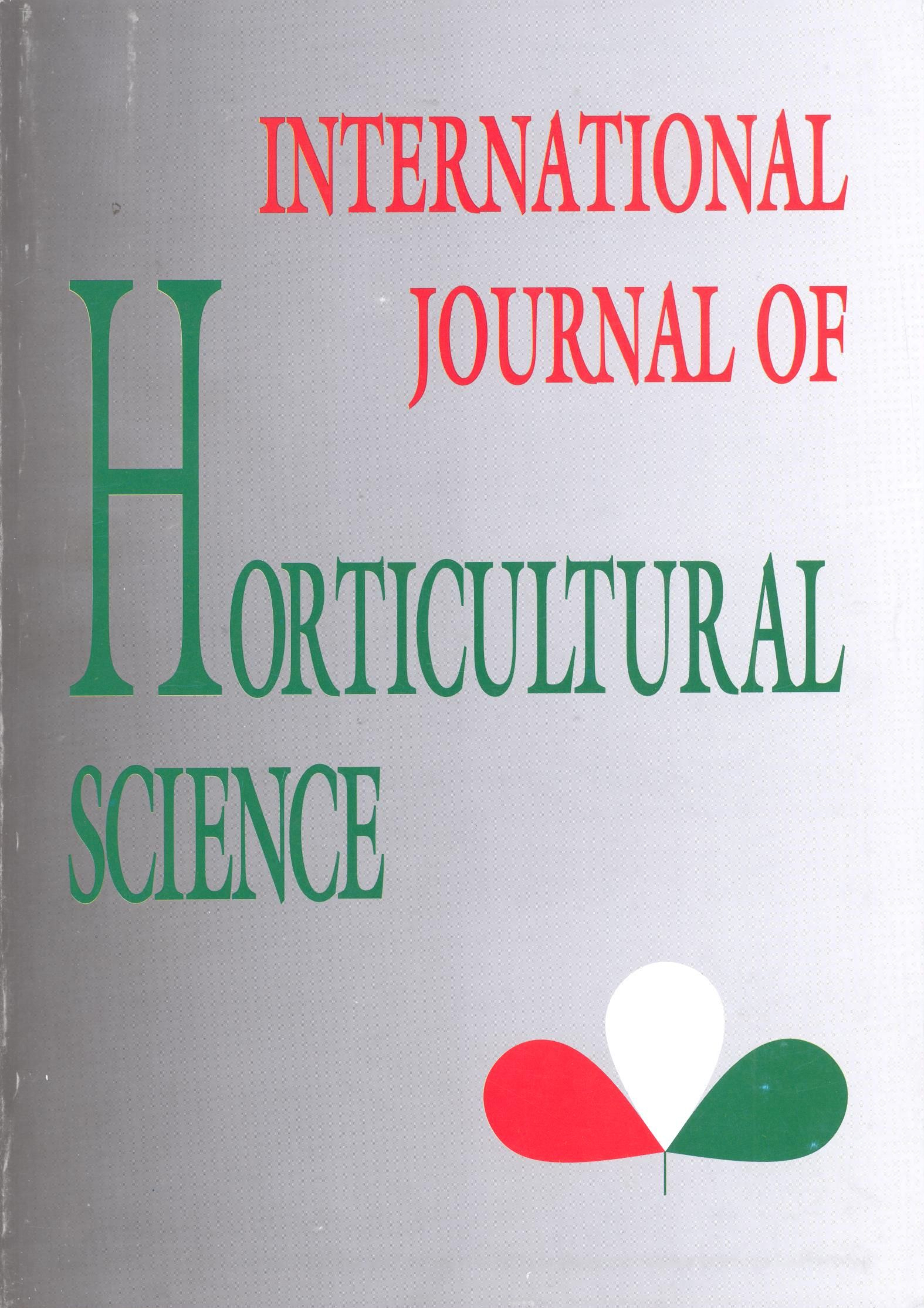 Vol. 7 No. 1 (2001)
Articles
Flower visiting activity of honeybees on fruit species blooming subsequently
https://doi.org/10.31421/IJHS/7/1/240
View
Keywords
How to Cite
Soltész, M., Benedek, P., Nyéki, J., Szabó, Z., & Tóth, T. (2001). Flower visiting activity of honeybees on fruit species blooming subsequently. International Journal of Horticultural Science, 7(1), 12–16. https://doi.org/10.31421/IJHS/7/1/240
License
This is an open access article distributed under the terms of the Creative Commons Attribution License (CC BY 4.0), which permits unrestricted use, distribution, and reproduction in any medium, provided the original author and source are credited.
Abstract
In the small demonstration orchard of the College Faculty of Horticulture at Kecskemét the blooming time, the flower density and the honeybee activity was observed at a number of cultivars of 20 flower species during four consecutive years.
Fruit crop species were in flower during 3-4 months altogether. The blooming period of them was classified into five groups as early (almond, apricot, gooseberry), middle early (sweet cherry, red currant, currant-gooseberry, black currant, white currant, peach, plum, sour cherry), middle late (pear, strawberry, apple), late (black elder, quince, medlar, raspberry, blackberry-raspberry) and very late blooming period (blackberry). The blooming period of the members of the groups of early and medium early blooming often coincided partly and the same happened between the medium and the medium late as well as between fruits of late and very late flowering.
The flower density of some fruit species is extremely variable (currant-gooseberry, medlar), while at others it is fairly stable and evenly dense in consecutive years (sour cherry, sweet cherry, strawberry). At other fruit species it is moderately changeable. Some fruit species tended to attract more honeybees than others (plum, apple, quince, medlar) and some of them tended to attract much less (black elder, pear) but most species can be regarded as of medium attractivity.
On the flowers of some fruit species (pear, strawberry, quince) honeybees gathered pollen predominantly. At most fruit species however pollen and nectar gathering behaviour seemed to be gradually changing during the season. Namely most honeybees tended to gather pollen at the flowers of the early blooming fruit species, but on the other hand typical foraging behaviour gradually shifted to nectar gathering at the flowers of fruit species of moderate and late blooming periods.
Downloads
Download data is not yet available.