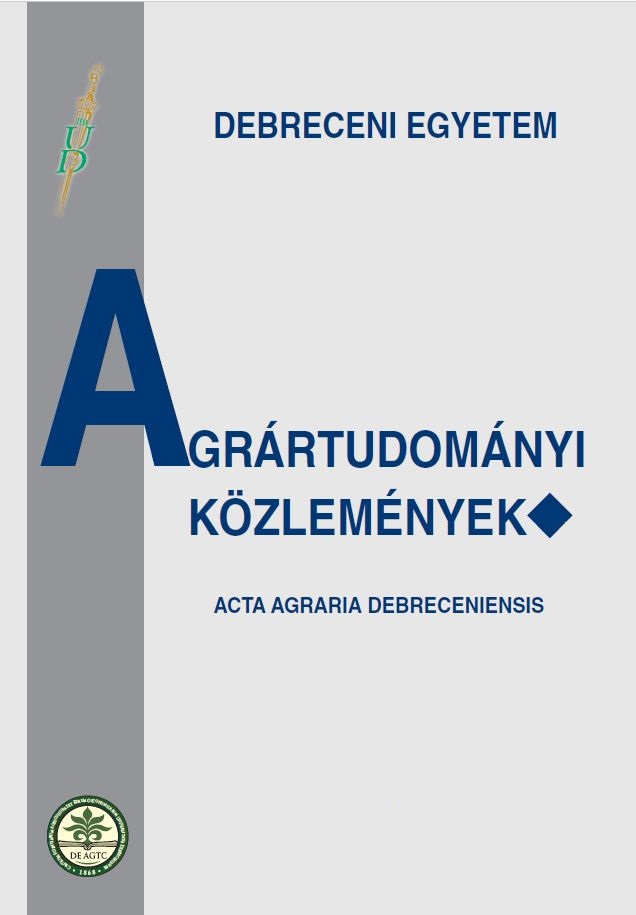 No. 26 (2007)
Articles
Following-up organic pollutants in the course of producing foods
https://doi.org/10.34101/actaagrar/26/3082
View
Keywords
How to Cite
Hovánszki, D., Prokisch, J., Kiss, A., & Győri, Z. (2007). Following-up organic pollutants in the course of producing foods. Acta Agraria Debreceniensis, (26), 244–248. https://doi.org/10.34101/actaagrar/26/3082
Abstract
We analysed the raw materials in various food products, including additives, carrier solvents and end product for several selected organic pollutants. We analysed these food products for the type of chlorinated hydrocarbon pesticides, polychlorinated biphenyls and other currently used pesticides.
We analysed three product categories: bakery products, canned mushroom and meat products. The analysis of the bakery products and of the canned mushroom did not conclude in positive findings, which means that these products contained the agents given during the production of the product and the environmental pollutants in undetectable low concentration.
However, the results for meat and fish products indicate that polychlorinated compounds are persistent and are of a lipophyl character, as some of these components have been detected in these food products, the concentration of the PCBs were detected in the range of 9.8-24 μg/kg.
Downloads
Download data is not yet available.