Articles
Changes in fatty acid composition of pork rich in conjugated linoleic acid frying in different kind of fats
Published
December 21, 2009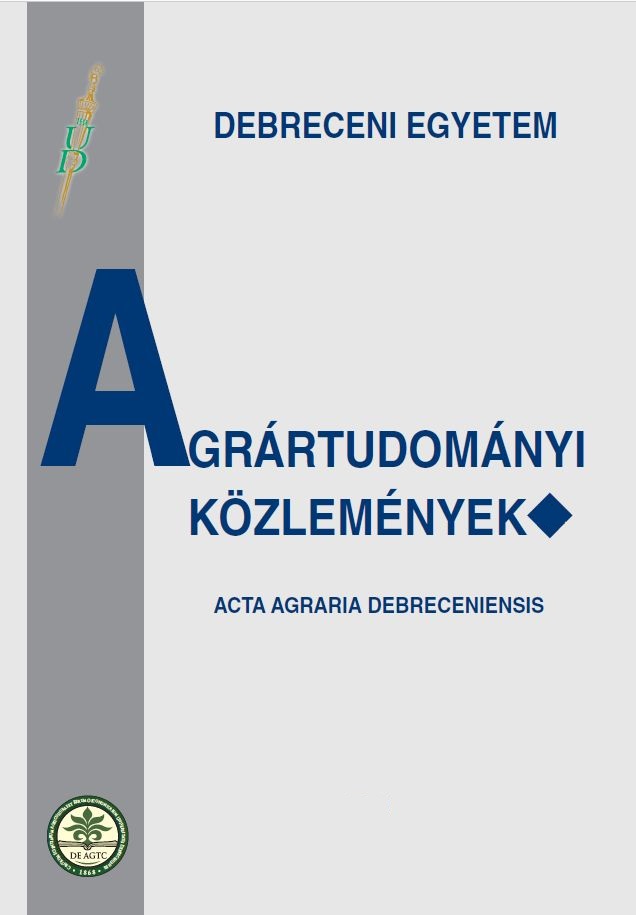 APA
Borosné Győri, A., Hermán, I., Gundel, J., & Csapó, J. (2009). Changes in fatty acid composition of pork rich in conjugated linoleic acid frying in different kind of fats. Acta Agraria Debreceniensis, (37), 31–35. https://doi.org/10.34101/actaagrar/37/2779
In 1990ys antiatherogen, antioxidant and anticarcinogen effect of conjugated linolacids (CLA) was detected. From this reasons, our aims in this study were producing pork rich in CLA and studying the change of fatty acid composition of the produced pork cooked different kind of fats. For frying palm and sunflower oil and swine fat were used. Thigh was cutted for 100 g pieces. Meat pieces were fried at 160 °C for 1 and 8 minutes. Estimation of frying data it was determined that higher (0.13%) CLA content of pork was spoiled (60-70%) except in case of swine fat cooking,
because it is extremly sensitive for oxidation and heating. Swine fat has higher (0.09%) CLA content than plant oil, protecting the meat's original CLA content. Cooking in swine fat did not have significant effect on fatty acid composition of meat. Low level of palmitic acid contect of sunflower oil (6.40%) decreased for half part of palmitic acid content of pork (24.13%) and it produced cooked meat with decreased oil acid content. Contrary of above, linoleic acid content of fried meat was increased in different folds as compared to crude pork. If it was fried in sunflower oil with high level linoleic acid increased (51.52%) the linoleic acid content in fried pork. The linoleic acid content of the high level CLA pork increased four times (48.59%) to the crude meat (16.59% and 12.32%). The high palmitic acid content of palm fat (41.54%) increased by 60% the palmitic acid content in fried pork, low stearic acid (4.44%) and linoleic acid content (10.56%) decreased the stearic and linoleic acid content of crude meat.
Downloads
Download data is not yet available.