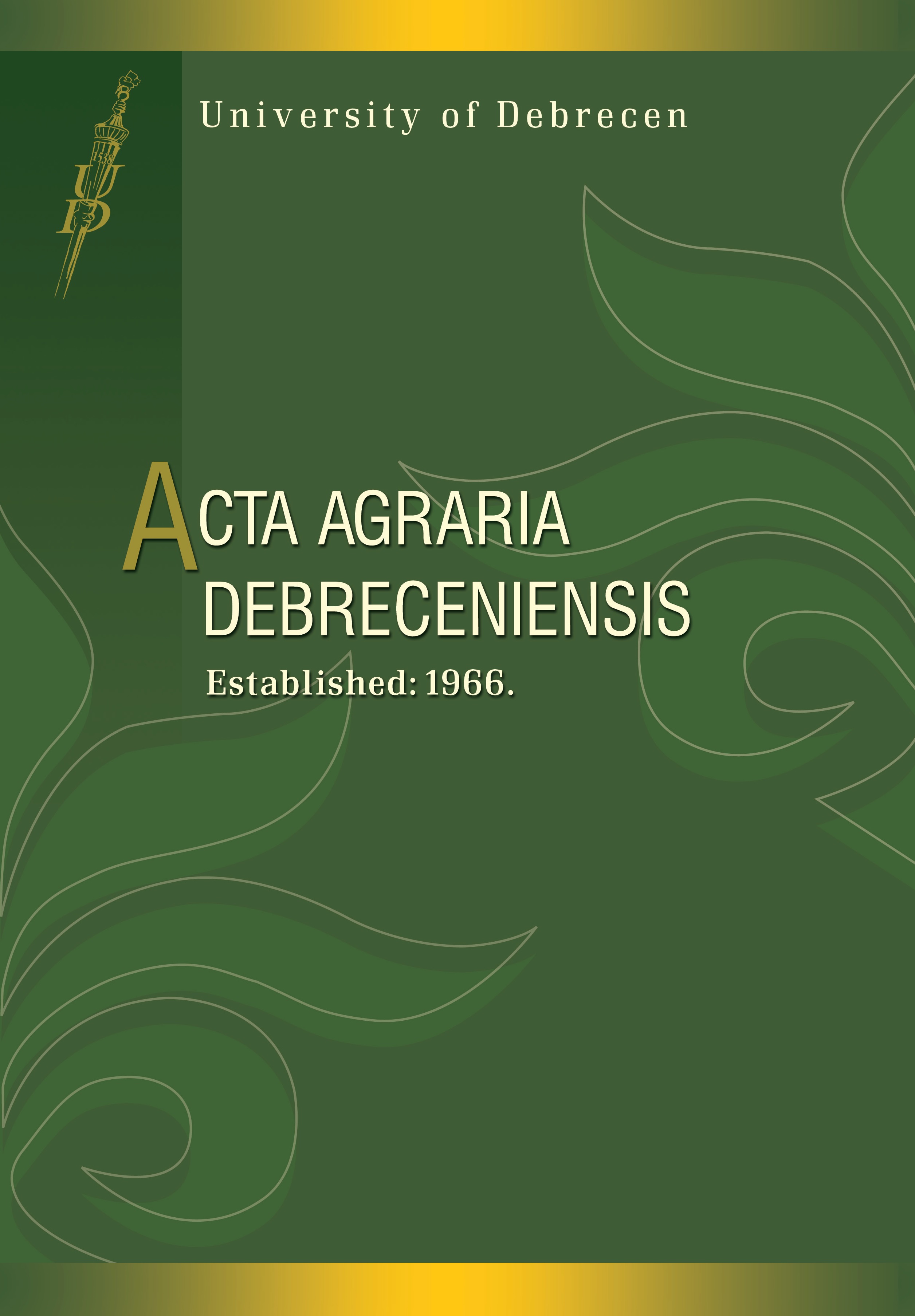 No. 59 (2014)
Articles
Random regression models for genetic evaluation of performance of the Hungarian show-jumping horse population
https://doi.org/10.34101/actaagrar/59/2010
View
Keywords
How to Cite
Rudiné Mezei, A., Posta, J., & Mihók, S. (2014). Random regression models for genetic evaluation of performance of the Hungarian show-jumping horse population. Acta Agraria Debreceniensis, (59), 87–91. https://doi.org/10.34101/actaagrar/59/2010
Abstract
The aim of the study was to estimate genetic parameters for show-jumping competition performance using random regression model. Show-jumping competition results collected between 1996 and 2009 were analyzed. The database contained 272 951 starts of 8020 horses. Identity number and gender of the horse, rider, competition date, the level of the competition and placing were recorded in the database. Competition levels were categorized into five groups. Weighted – competition level used – square root transformed placing was used to measure performance of horses. The random regression model included fixed effects for gender, year and place of competition, and random effects for rider, animal and permanent environment.
Later performance of show-jumping horses measured with weighted square root ranks is less influenced by rider and permanent environmental effects than performance at the beginning of a horse's sporting career. Heritability increased continuously from 6.3 years of age (2296 age in days), values were in the range of 0.07 and 0.37. Higher heritability was found in later ages. Weak genetic and phenotypic correlation was found between the early 4–5–6 years of age and older (7, 8, 8+) age classes. From 8.5 years of age (3132 days old) there were strong genetic and phenotypic correlations between neighboring age groups. For the same age classes moderate and strong genetic and phenotypic correlation was found. Genetic correlation between 13.5 years of age and older horses was very strong.
Downloads
Download data is not yet available.