No 74 (2018)
Articles
Physiological traits and yield of three soybean (Glycine max (L.) Merr.) genotypes as affected by water deficiency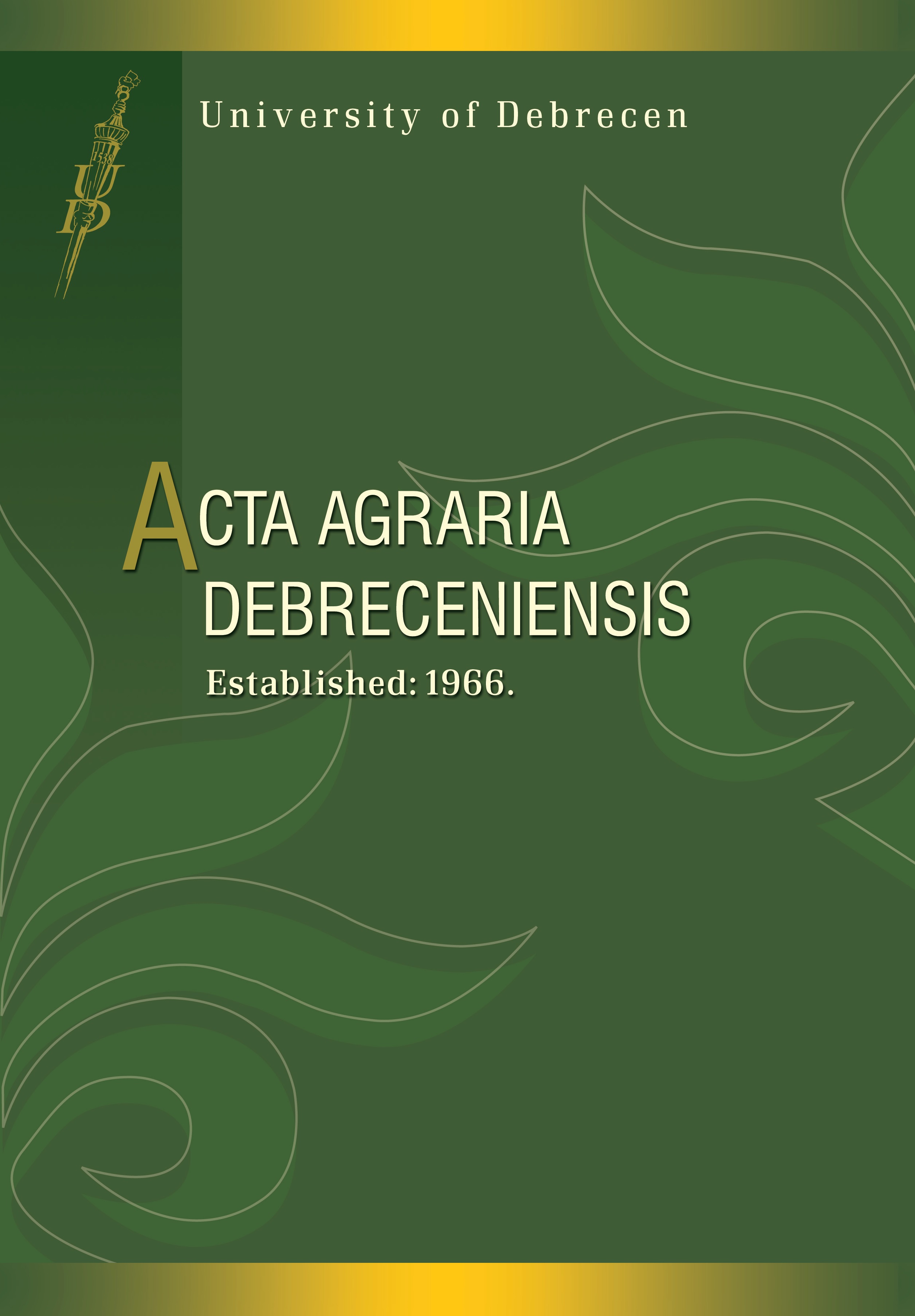 How to Cite
APA
Basal, O., & Szabó, A. (2018). Physiological traits and yield of three soybean (Glycine max (L.) Merr.) genotypes as affected by water deficiency. Acta Agraria Debreceniensis, (74), 11-15. https://doi.org/10.34101/actaagrar/74/1658
This work is licensed under a Creative Commons Attribution 4.0 International License.
Abstract
Soybean is a very important legume; it has the highest protein content, and it is a very important source of vegetable oil. Soybean is droughtsusceptible, and drought is one of the major abiotic stresses that has been increasing over the past decades as a result of the global climatic changes. To evaluate the influence of drought stress, three soybean genotypes were grown under rainfed conditions, and compared to irrigated controls. The obtained results showed that the chlorophyll content, leaf area index and plant height decreased under drought stress conditions, which led to noticeable and sometimes significant yield reduction. Our results suggest more specific studies on the physiological changes of the local soybean genotypes under drought stress to better select the adopted ones.
Downloads
Download data is not yet available.