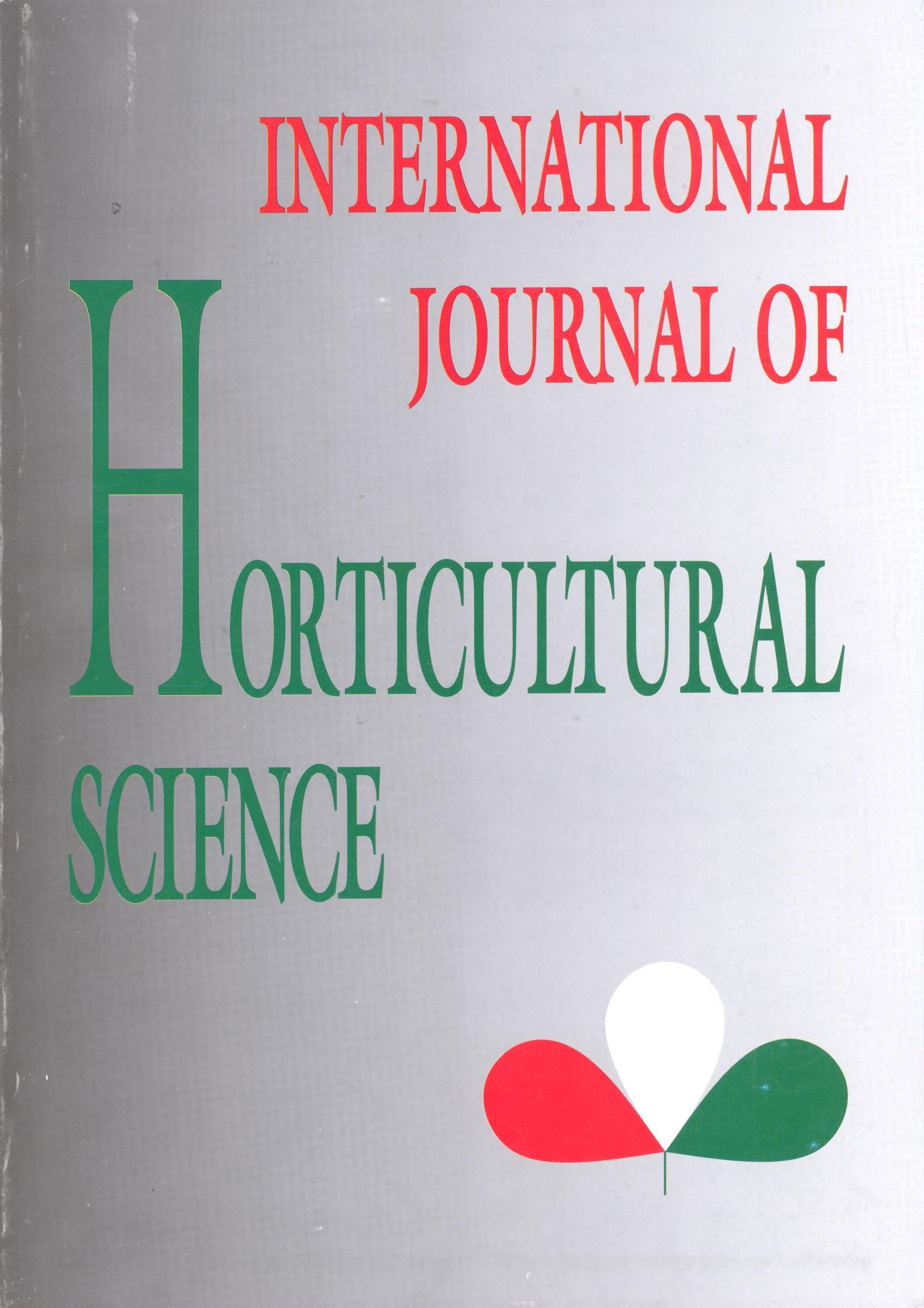 Vol. 10 No. 2 (2004)
Articles
Floral biological investigations of apple cultivars in relation to fire blight
https://doi.org/10.31421/IJHS/10/2/454
View
Keywords
How to Cite
Orosz-Kovács, Z., Farkas, A., Bubán, T., Bukovics, P., Nagy Tóth, E., & Déri, H. (2004). Floral biological investigations of apple cultivars in relation to fire blight. International Journal of Horticultural Science, 10(2), 9–14. https://doi.org/10.31421/IJHS/10/2/454
License
Copyright (c) 2018 International Journal of Horticultural Science
This is an open access article distributed under the terms of the Creative Commons Attribution License (CC BY 4.0), which permits unrestricted use, distribution, and reproduction in any medium, provided the original author and source are credited.
Abstract
Floral activity was studied in two apple cultivars: an Erwinia-tolerant (Treedorn') and a sensitive one (`Sampion'). Since more types of protogyny occur in apples, the period of stigma activity is different. Papillae of the exposed stigma in flowers of 'Freedom' function longer (usually more than a week) than in the delayed homogamous `Sampion'. Despite of this, cv. 'Freedom' is tolerant to Erwinia amylovora (Burr.) Winslow et al., suggesting no relationship between the floral biological type (including the exposure and longevity of stigma) and the infection by E. amylovora. According to SEM micrographs, nectary stomata in `Freedom' are already open in the flower bud, where nectar secretion starts and continues until the senescence of the stigma. However, the long period of nectar secretion does not create optimal conditions for bacterial growth, since nectar production is scant in the flowers of 'Freedom'. The surface of the nectary, its nectar-retaining capacity, and the amount and concentration of nectar may influence the susceptibility of apple cultivars. It is manifested well by the smooth nectary surface with nectary stomata rising slightly above the epidermis in flowers of cv. 'Freedom', contrasting the wrinkled, striate nectary surface with slightly sunken stomata in the flowers of 'Sampion'.
Downloads
Download data is not yet available.